back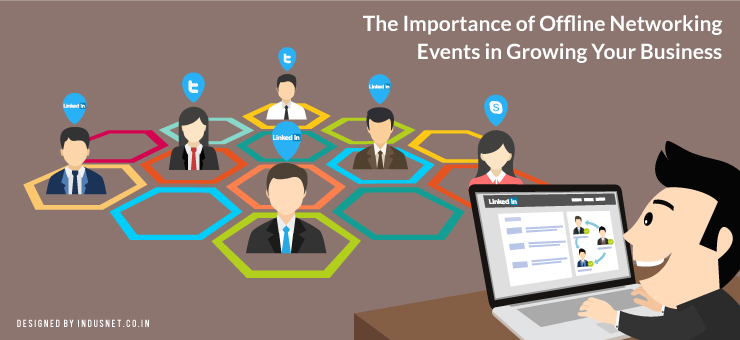 Marketing
The Importance of Offline Networking Events in Growing Your Business
When we speak about growing our businesses, we usually speak in terms of marketing and social networking. This includes both offline and digital marketing. Digital marketing has taken a very important place in marketing strategies while traditional media houses are slowly losing out on their market shares. This had to happen. Yet, a curious trend is growing.
A lot of CEOs today know that much of online marketing is done by the marketing departments. If they want to get in touch with another CEO, they look for either LinkedIn or actual good old fashioned networking events. There are a number of these events happening these days. A quick look at your Twitter or LinkedIn feed will reveal that more CEOs are venturing out into these events to meet other CEOs and thus build valuable social connections.
These connections help CEOs to improve their business more than their marketing teams might be able to do. When a business owner himself is present at an event, it adds to credibility and there are chances of meeting other important people who will be able to sign contracts.
In this article, let us take a look at why it is important to start going to these offline networking events:
1.      Your presence provides a human touch
A networking event is a great place to meet people of your kind. If you go to any networking event, you are bound to meet other entrepreneurs who invariably will be looking for some sort of business service or product. Depending on your area of specialization, visit events that are bound to have leads that you desire.
2.      You are the face of the company
Potential leads prefer to meet with their business prospects in person. Though we have come a long way in using Twitter, Skype and LinkedIn, face-to-face meetings are gradually making their way back into business events. While webinars provide a great platform to share your knowledge, going to an actual networking event will help you to reveal your brand identity without spending on advertising.
3.      You know your products and services the best
When it comes to showcasing your products and services, who will know them better than you? While digital and offline marketing campaigns are crucial to getting leads, going to networking events help you to sell your products and services to a highly niche crowd. This will ensure that you are there where your products and services need to be explained the most.
4.      Networking events are filled with potential leads
What could be better than being in a room full of individuals who all have their own businesses? These potential leads can be met in person, cards can be exchanged, glasses can be clanked together, and jokes can be shared without having to request for connects or friendships. A networking event is one where you will get to meet everyone you possibly need to meet under one roof.
Start showing up
Finally, all you need to do is start showing up at events, whether you like them or not. Initially, you may find it boring or even daunting to meet with a room full of other business owners. However, over time, you will begin to make valuable contacts that will help you to grow your business and scale up.
Moreover, you can learn from others and educate yourself where you may be lacking. Networking events will only grow in size and stature. Once you have a good number of contacts, you can start hosting your own networking events and that will help you to establish yourself as an important individual who helps others to make connections.