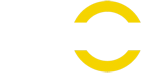 A console that enables betting for games, through terminal machines, that are installed in public places & outlets.

A health App for patients of Dr. Batra's – one of the largest hoemeopathy clinic chains in India, to get connected with nearby clinics.

Re-engineered KWallet, a game changing product by Konvergence to reduce the cost of maintenance.

An app for South Africa's 3rd largest telecommunication company Hello Group, to provide their customers a mobile wallet with real-time top-up facility.

An integrated e-commerce and Customer Relationship Management (CRM) application tightly integrated with an existing ERP to manage leads, products, orders, invoices and escalations with extensive reporting...

Android Development
Android is a leading mobile operating system based on Linux kernel that powers millions of touch screen and mobile devices across the world. Developed by Google, it is an open-source platform with its software development kit being freely available. Due to a wide of variety of manufacturers using Android OS to run their devices, the user base is huge. As of May 2017, more than 2 billion devices use Android as their OS.

Why choose Android?
Flexibility of development and customization, as it is an open source platform
High ROI, as Android is open source, and investment required is low
Single development package
Effective management tool
Superior multitasking
Secure, thanks to regular patches and updates
Easy to integrate for customization

Android is perfect for
Companies looking at capturing a global audience using applications
Entities that seek open source mobile platforms
Bringing enterprise mobility to workplace
Building IoT, VR and more

Android Vs Other CMS
Windows OS places a limit on the number of apps running in the background whereas Android is much ahead in the race
Android allows a high level of customization in terms of both software and hardware, whereas iOS lays down many restrictions
Android offers a large number of apps that work in both online and offline mode, whereas Ubuntu may force users to use a web app for a similar functionality

Our Capabilities
Android Consulting
Native Android App Development
Hybrid Android App Development (Xamarin, PhoneGap)
Enterprise Android Applications Development
Android M-commerce & Retail Applications Development
Android web application & OTT development
Android Game Development
Android OS Customization
Android API Customization
Android Widget Development Services
Porting/Migration to different Android platforms
Porting existing Android apps to the iOS and Windows Phone platform and vice versa
Mobile Application QA / Testing
Android Support, Maintenance & Optimization
Android UX & Design
Android Social Media Applications
Dedicated Hiring Solutions
Flexi Hiring Solutions