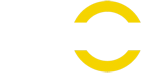 A console that enables betting for games, through terminal machines, that are installed in public places & outlets.

A health App for patients of Dr. Batra's – one of the largest hoemeopathy clinic chains in India, to get connected with nearby clinics.

Re-engineered KWallet, a game changing product by Konvergence to reduce the cost of maintenance.

An app for South Africa's 3rd largest telecommunication company Hello Group, to provide their customers a mobile wallet with real-time top-up facility.

An integrated e-commerce and Customer Relationship Management (CRM) application tightly integrated with an existing ERP to manage leads, products, orders, invoices and escalations with extensive reporting...

Why choose Drupal?
Easily customizable as per branding guidelines
Easy to Scale
Built for social publishing
No Software Acquisition or Licensing Costs
Proven Quality in Security
2400+ Themes To Choose From
Effective Content Management
Hundreds of Plug-ins to choose From
Easy to Use even for n average user

Drupal is perfect for
Government Website
News Publishing
Aficionado Sites
Intranet/Corporate Web Sites
E-Commerce Web Sites
Resource Directories
Multi-lingual International Website
Educational Websites
Art, Music, Multimedia Rich Websites
Social Networking Websites
Conference and Camp Websites

Why Drupal Is Better Than Other CMS?
Sturdier, and more robust than WordPress
More powerful than Joomla to build complex web pages
Gives Magento and other ecommerce CMS a stiff competition, with its additional content management features

Drupal Services We Offer
Drupal Consulting
Drupal Custom Website Development
Drupal Custom CMS Development
Drupal Ecommerce Website Development
Drupal Custom Plug-in Development
Drupal Third Party Plug-in Customization
Drupal Custom Widget Development
Drupal Theme Development
Drupal Theme Customization and Integration Services
Drupal Template Design
Drupal Website Maintenance Services
Drupal Application Maintenance and Upgrades