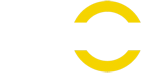 A console that enables betting for games, through terminal machines, that are installed in public places & outlets.

A health App for patients of Dr. Batra's – one of the largest hoemeopathy clinic chains in India, to get connected with nearby clinics.

Re-engineered KWallet, a game changing product by Konvergence to reduce the cost of maintenance.

An app for South Africa's 3rd largest telecommunication company Hello Group, to provide their customers a mobile wallet with real-time top-up facility.

An integrated e-commerce and Customer Relationship Management (CRM) application tightly integrated with an existing ERP to manage leads, products, orders, invoices and escalations with extensive reporting...

Joomla Development
For a website that is powerful and versatile, Joomla is just what the doctor ordered. With just the right amount of themes and plugins available for Joomla in the market, developing websites is easy, uncomplicated, and quick. If you are looking for a CMS that is great for ecommerce but still powerful enough for content authoring, Joomla is what you need to be using. This open source CMS is best-suited for organizations and companies that seek simplicity, extensibility, and effectiveness at the same time. With Indus Net who has delivered 10K+ projects and has a team of 750+ professionals be assured for driving maximum revenue and sales from your business.

Why choose Joomla?
Easy to install
Easy and safe to edit
Joomla's core can be edited easily by anyone with PHP knowledge
Regular updates to fix bugs and add new features
Excellent mobile compatibility
Effortless menu creation tool
Built-in SEO compatibility
Scalable, secure, and multilingual support
A thriving community that is always around to help you

Joomla vs other CMS
More powerful and versatile than WordPress
Requires less technical knowledge than Drupal
Comes with better content-authoring features than Magento and other ecommerce-specific CMS

Our Capabilities
Joomla Website Design
Joomla Website development
Joomla Application Development
Joomla Extension Development
Joomla Theme Development
Custom Modules development
Joomla Portal Development
Joomla Custom Development
Joomla Theme Integration
Joomla Maintenance Service
Installation and Configuration
Joomla Extension Integration