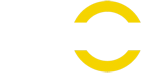 A console that enables betting for games, through terminal machines, that are installed in public places & outlets.

A health App for patients of Dr. Batra's – one of the largest hoemeopathy clinic chains in India, to get connected with nearby clinics.

Re-engineered KWallet, a game changing product by Konvergence to reduce the cost of maintenance.

An app for South Africa's 3rd largest telecommunication company Hello Group, to provide their customers a mobile wallet with real-time top-up facility.

An integrated e-commerce and Customer Relationship Management (CRM) application tightly integrated with an existing ERP to manage leads, products, orders, invoices and escalations with extensive reporting...

Magento Development
Indus Net is a leading Magento Development Company where you can find skilled developers for your project. With Magento get an array of flexible features and thousands of extensions which you can play with to mould get the perfect website for your consumers e-commerce needs. Services like catalogue management and mobile commerce will help you broaden your customer base while marketing and analytics tools can help you in keeping a check on what's working and what's not. We have delivered hundreds of successful projects in various Magento versions like Magento 1.9, Magento 2.0. Employ the best technical skills of our ecommerce web designers and developers for creating a forward ecommerce website design & development company.

Why choose Magento?
Flexible and versatile architecture
Enterprise-level scalability
High levels of security when patches are applied consistently
SEO-friendly thanks to ease of customization and editing meta data
Makes selling internationally easy, thanks to delivery, payment, and customer support
Large number of in-built XML and PHP functions, which make setting up stores easy
Marketing support such as AdWords automation, email marketing, etc made easy with add-ons and plug-ins
Easy integration with tools like CRM, ERP

Magento Vs Other CMS
Functionalities provided by WordPress ecommerce plugins are limited. If your goal is to sell products on a secure platform with comprehensive support, Magento is the right choice
Magento is a focused ecommerce platform whereas Drupal is inclined towards content management; and Drupal commerce doesn't categorize products as narrowly as Magento
Magento is apt for big stores offering a lot of flexibility and customized features, whereas OpenCart is good enough for startups to deliver quickly without much integration or features to play with

Our Services
Magento Consulting
Magento Web Development
Custom Magento Application Development
3rd Party App Integration / Magento Mobile Application Development, Design & Integration
Magento Theme / Template Design & Integration
Magento Store Development & Design
Magento Extension Development & Integration
Magento Speed Optimization
Shopping Cart Development
Payment Gateway Development & Integration
Magento Drop-ship integration
CRM & ERP Integration
Existing Magento application performance upgrading
Magento eCommerce application testing
Site Migration, Maintenance & Support
Dedicated Hiring Solutions