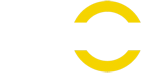 A console that enables betting for games, through terminal machines, that are installed in public places & outlets.

A health App for patients of Dr. Batra's – one of the largest hoemeopathy clinic chains in India, to get connected with nearby clinics.

Re-engineered KWallet, a game changing product by Konvergence to reduce the cost of maintenance.

An app for South Africa's 3rd largest telecommunication company Hello Group, to provide their customers a mobile wallet with real-time top-up facility.

An integrated e-commerce and Customer Relationship Management (CRM) application tightly integrated with an existing ERP to manage leads, products, orders, invoices and escalations with extensive reporting...

MS SharePoint Development
SharePoint, a super popular collaborative platform is a perfect fit for large organizations that have document and content management requirements. It is used by 75,000 businesses and 160 million users across the globe.

Why choose SharePoint?
Build enterprise-grade websites
Manage files and documents
Develop social networks
Develop Intranet portals
Handle extranets
Access business intelligence and analytics
Enhance productivity across departments
Customize your apps and portals
Excellent security and ease of use

MS SharePoint is perfect for
Businesses that need collaboration
Large enterprises
Security-conscious entities

SharePoint Vs Other CMS
SharePoint handles project-based websites and HR portals better than OneDrive
SharePoint handles documents, content, Extranet and Intranet, and workflows better than Sitecore
When it comes to cloud-based features, SharePoint is a clear winner when compared with Confluence

Our Capabilities
SharePoint Development Services
SharePoint Integration Service
SharePoint Customization Services
BI Reports and Dashboards
SharePoint Implementation and Deployment Services
SharePoint Web Part Customization
SharePoint Consulting Services
Enterprise Search Integration
SharePoint Upgrades and Migration Services