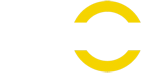 A console that enables betting for games, through terminal machines, that are installed in public places & outlets.

Re-engineered KWallet, a game changing product by Konvergence to reduce the cost of maintenance.

High availability & extremely scalable App for Fox Sports, to stream Formula 1 races in real-time, show race statistics & publish results.

Comprehensive web-based insurance management solution that leverages the transformative power of technology to improve operational efficiency and enhance customer relationship.

Payday loan management system for Cash4You to manage customers, stores and employees. It has a comprehensive Point of Sale (PoS) system, extensive business intelligence and reporting besides fraud notification system.

A B2B e-commerce website and set of mobile apps, tightly integrated with SAP, for Maintenance, Repair & Operations (MRO) procurement. It has strong product, inventory, quote and warehouse management functionalities besides complex accounting features.

An e-commerce platform for sale and purchase of branded luxury watches with an extremely intuitive user interface.

A whiteboard video for Ministry of Human Resource Development, Government of India to showcase and communicate the achievements of the Ministry.

An integrated e-commerce and Customer Relationship Management (CRM) application tightly integrated with an existing ERP to manage leads, products, orders, invoices and escalations with extensive reporting...

Website/Mobile Website
Indus Net Technologies has been working with robust and popular web technologies for about two decades, and it's something we still love doing today covering a wide spectrum of solutions and frameworks.

Custom Application Development
We build custom applications to help companies save smarter, grow faster, serve better; through automation, business process management, integrated systems to create unique advantages for the business. We use:
PHP/.NET/C#/Java/node.js
CodeIgnitor, Symphony, Laravel, CakePHP, YII
MySQL/MariaDB/MongoDB/MS-SQL/PostgreSQL/Oracle/Sybase

Content Management System
Every website is unique, and so is the Content Management System (CMS) it needs. We understand website build, underlying technology, integration with enterprise applications and above all - MarTech. We choose the most suited solution for your business and implement that with perfection to give your website a life. Some CMS we work with are:
WordPress
Joomla
Drupal
MS Sharepoint
Sitecore
Kentico
Sitefinity

Customer Relationship Management
Managing your existing customers and tracking new opportunities are critical for business growth. We help you engage every individual who touches your brand - customer or prospect; and integrate marketing automation to ensure that contextual touch-points happen without manual intervention. We ensure that this is the best investment you make! Besides developing bespoke solutions, we work on:
vTiger
SugarCRM
MS Dynamics
Salesforce

E-commerce
E-commerce starts with your store, but needs to extend and work seamlessly with CRM, Business Intelligence (BI) Tools, Marketing Automation, A/B Testing, Re-marketing, Accounting/ERP, Third-party APIs (Inventory, PoS, Payments, Shipping) to enable you to build a successful business. We take a holistic approach and help you with the entire technology and marketing stack. Some platforms we work with are:
Magento 1 &amp 2
Prestashop
nopCommerce
Volusion
Shopify

Intranets/Extranets
Indus Net Technologies allows you to build an entire intranet / extranet with no programming skills.Solutions from our own workshop intended for the administration and operation of extensive presentations, portals, intranets or extranets ensuring the the smooth operation of a company or institution to an increasing number of customers.
HRIS
BPM
Customer Portals
Office365 Integration
Application Maintenance
Indus Net Technologies' Application Maintenance and Support Services deliver automation, reduce costs, and optimize business processes. Explore our next-gen offerings.

Outsourced Product Development
Hire Indus Net Technologies for the development of products and services in a variety of fields (such as IT, business, communication and HR), and even idea generation.

Legacy Application Modernization
Indus Net Technologies understands the need for constant technology evolution and can help you upgrade your systems and applications in order to add value to your business by optimizing the right mix of existing application management vis-a-vis new technology migration or enhancements.

API Development
In the world of app development, all apps are powered by numerous highly specialized APIs, each API developed to serve a specific function. Indus Net Technologies is the leader in Full Life Cycle API Management.
Technology Stack

Languages

Frameworks
Laravel
Symfony
CakePHP
Nette
Codeigniter
Slim
Yii
Zend
PHPixie
ASP.NET
AJAX CT
DevExpress,
Telerik
Infragistics

CMS/LMS
Drupal
Joomla
MS Sharepoint
SquareSpace
phpBB
WordPress
Moodle
Liferay
OpenCms
Alfresco
Documentum
Kentico
Umbraco
DotNetNuke
Sitefinity

E-commerce
Magento
Prestashop
Volusion
WooCommerce
osCommerce
Zencart
Shopify

RIA
Silverlight
RIA Services
JavaScript

Platforms
Linux
Unix
Windows
Solaris
Java SE
ASP.NET MVC
Java EE
Java ME

Services
Apache
Nginx
IIS
Lighttpd
G-Wan
ASP.NET Dynamic Data
WCF Services
REST
Windows Forms
SOAP
JSON
WPF

Database
Access
MySQL
PostgreSQL
Ibase
MS SQL
Sybase
MariaDB
SQLite
MongoDB
Oracle

Security
HTTPS/SSL
SSO
X.509
NTLM
Kerberos
Encryption

CRM
SugarCRM
vTiger
Salesforce
MS Dynamics

DataBase