back

General
How Software Excellence Fuels Your Business Growth
With technology driving everything from how a business runs to the products and services it sells, developing technical capabilities has become a business imperative.  Ranging from retail to manufacturing to banking, at every industry, businesses are making relentless efforts to bolster their technical expertise.  
At the Goldman Sachs Group, about one-quarter of the total workforce over the past few years. The situation is no different in the retail sector as well. And, more than half of the global firms looking for a professional software development partner.  
Right Tech Partnerships Scale Up Your Performance
Partnerships with a professional technology firm, brings you top-skills, cutting-edge technologies, proven processes, and end-to-end solutions to fuel your growth. From ideation to identifying possibilities, tech partnerships help create a data-driven marketing and growth roadmap with maximum impact.
Leveraging the full stack technology solutions from a strong technology partner, helps businesses stay a step ahead of the competition. From consultation, campaign designing, product planning and development to marketing and customer support, a software development partner can help you engage with multiple touchpoints at a time. Tech partners can help you complete the whole customer journey where you can create interesting digital assets, manage them and amplify its usage as well. Anything which allows you to grow your client's businesses using digital technology can be executed without a major hassle.  
According to a KPMG report, engagement with technology partners helps agencies and enterprises grow their revenues significantly. In the current business landscape, digital technologies like websites, social media and eCommerce can give SMBs as well as enterprises a greater market reach and increasing level of customer satisfaction.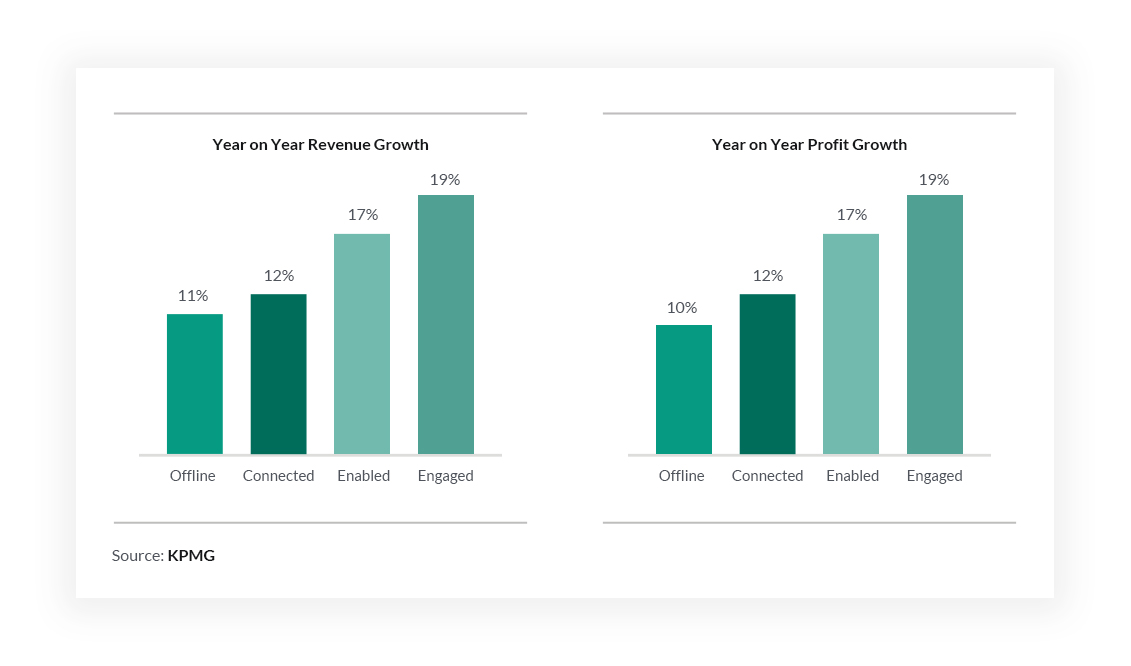 Strategic Tech Partnerships Foster Innovation & Creativity in Your Business
Lately, software development practices have also evolved drastically to focus more on building high-quality software at a progressively fast pace. With human-centric development at the forefront, a plethora of innovations are coming to the scene. It is shaped by insights from user research and customer-journey analysis.
Focus on DevOps
DevOps is the next frontier when it comes to technological innovation. With an increasing focus on agile development methodologies, strategic tech partnerships have become a business imperative. A specialized software development partner can offer technical expertise as well as extensive operational proficiency to notch up a perfect DevOps model that involves continuous integration and delivery, automated testing and performance management, and more to scale up the process.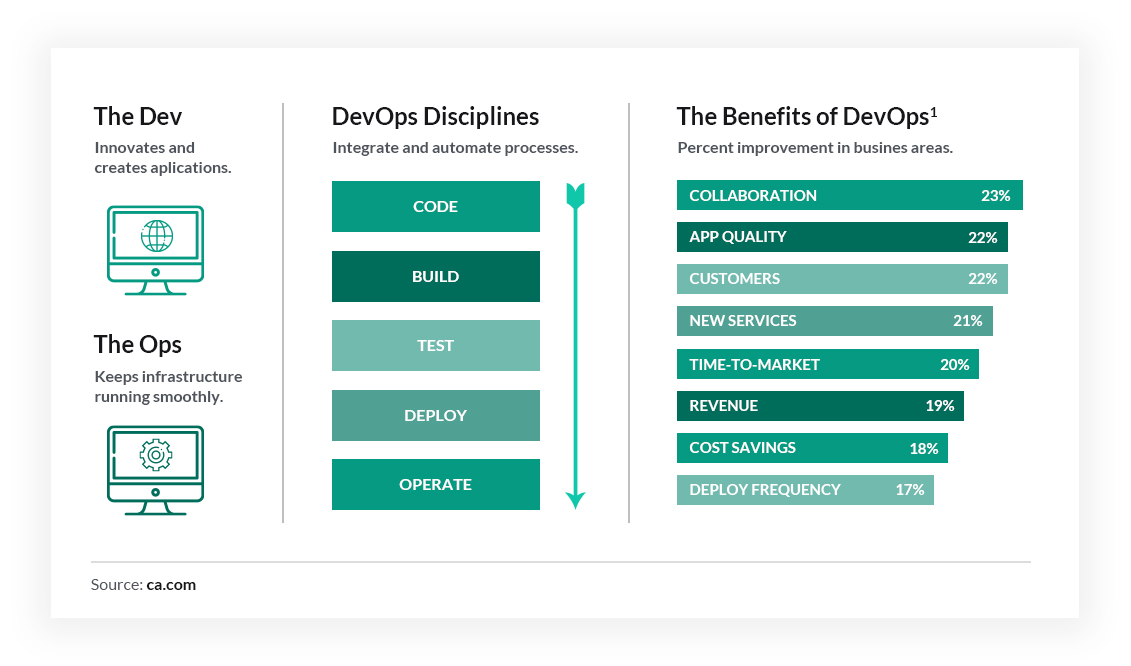 Digital Simulation of Physical
 A digital simulation of physical systems, assets, and process is the face of technological innovation lately. Often paired with IoT, it is supported by data science and machine learning. With the rapidly evolving simulation requirements, businesses are relying more on specialized technical capabilities for better interoperability and availability of tools and computing infrastructure.  
Adoption of Macro Technology Forces
According to the report of Tech Trends, macro technology forces have already formed the backbone of business innovation and transformation over the past few years. For a decade, the world has experienced the new wave digital experience, analytics, cloud, digital reality, cognitive, Blockchain, the business of IT. However, the enterprise adoption of these macro forces has started, where the tech partnerships are the key players to disrupt the business landscape in the coming years.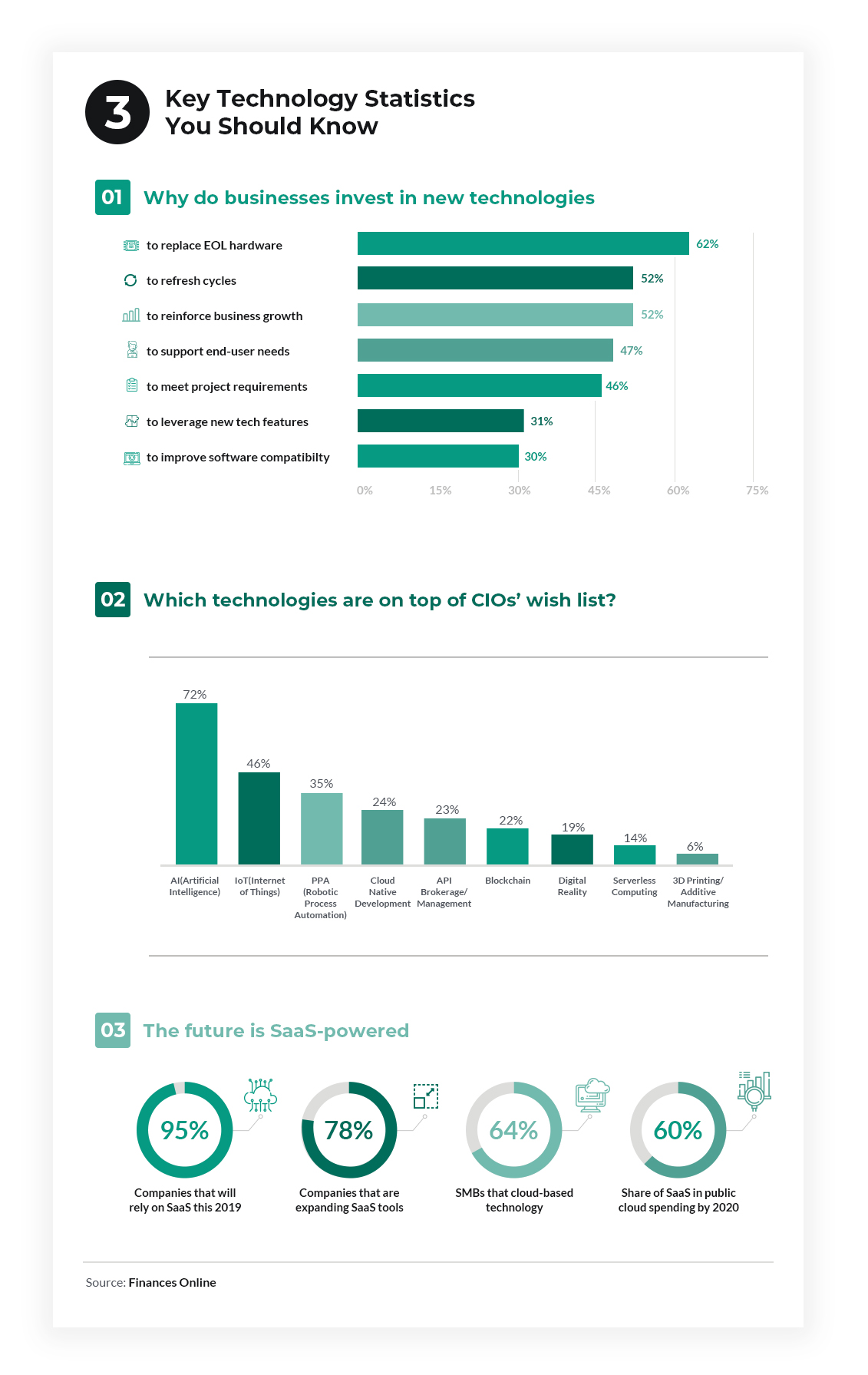 The Takeaway
The evolving dynamics of digital and analytics are probing enormously in business strategies and the operating models. Quite obviously, companies are relying more on technological innovation to generate more value. "To seize the opportunities, executives are rethinking their business strategies, in which partnership with smart technology providers certainly plays a  decisive role", says  Bharat  Berlia, the  CIO of  INT.