Ageas Insurance renowned insurance group, teamed with agile and dynamic remote team of INT. to develop and manage end to end digital ecosystem with customer and vendor management portal…

Cashpoint, one of Europe's largest betting company, teamed with INT to integrate embedded devices and progressive web and mobile technologies for higher penetration and growth.

Tesco Bank partnered with INT. for developing a robust mobile application to transform the Policy Management System to operate over a real-time ecosystem.

INT. created a customized KWallet and a POS system for Konvergence to revolutionize the e-payment idea in Italy among Italian retailers.

Re-engineered SOMAX's Computerised Maintenance Management System (CMMS) product, by taking it on the cloud and mobile, thus enabling them to offer their software as a service (SaaS)…

Lyca Mobile, a prominent British enterprise mobility solution provider seeked dedicated assistance from INT's IT services team for efficient management of their VoIP platform's service.

An app for connecting Honeywell devices in a smart home. It lets you remotely monitor & manage the devices & their energy usage – anytime, anywhere.

A prospect and customer engagement portal & app with corporate and product info about SBI General Insurance. It has several self-service functionalities, like the ability to generate an instant quote and initiate…

An online transaction portal to instantly disburse personal loans to existing, pre-approved customers through an easy-to-use online interface, which is connected to their enterprise system.

An online banking app for corporate clients, for enabling transactions and detailed reporting. A fast and efficient product that provides unique banking experience from India's third largest private bank.

INT. deployed a Unique Product Management method to run the AU Small Finance Bank website. INT. developers tested and removed bugs from the website.
An app for Cipla, a leading pharmaceutical company in India, which provides real-time scientific information about drugs and medicines to the doctor community.

New-age e-trading experience with cutting edge technology dedicated to modern tech-savvy clients. Strategically designed web portal and mobile App with UI and UX.

A flagship app of Govt. of India to crowd source ideas and inputs for better governance from over 1.3 billion citizens. It allows direct connect between citizens & the government for better-aligned policies.

SBI Mutual Fund wanted to build a responsive website that helps in increasing the transaction. INT. makes the transaction easier by integrating payment gateways.

An aviation route planning system, which generates the best routes for global cargo flights, calculating real-time rates of fuel prices, ACMI rates, currency conversion, etc., ensuring efficiency, effectiveness, and profitability for Magma Aviation.
Mental Vision Games is the brainchild of visionary blind entrepreneur Joe Quirk. It creates video games, also known as Immersive Action Games, for visually impaired individuals.

Consulted, built and maintained; a fast and secure website for United India Insurance Company (UIIC) to support millions of users and transactions. Provided development support to ensure site uptime.

INT. developed a web app and mobile app for Guulpay's customers. A web-based admin panel was developed to facilitate customers and staff management roles.

A perfectly developed and designed web application for Mind Hour that is enabled to facilitate e-learning of students through virtual classes in a record time.

An inventive move of broadcasting, over-the-top application helped the citizen of Saudi to access 9 TV channels and 6 radio channels through the internet, anytime and anywhere without having to depend on cables.
An agile platform with advanced technology that enables billers to control the cash flow with wide-reaching payment methods creating a General Ledger Account.

The LG Mobile App is built with the twin purpose of showcasing the latest Microwave Oven models and delicious cooking recipes ideal to be cooked in an oven as well.

A diverse Customer Relationship Management that can integrate with different lead generation platforms, centralise them and track them individually on its progress.
Automated tariff card management for third-party service providers, vendors, and operators to reduce AERA officials' workload without compromising on data security.
The prominent real estate giant got in touch with INT.'s digital transformation experts to establish a strong digital presence from the top.

Order and track delicious food on-the-go – be it dine-in, takeaway or home-delivery, & earn loyalty cash. The system provides intuitive features for all stakeholders to complete the transaction & business reports.

Pure Benefits is an online group insurance coverage product that covers & extend benefits to a group of people (i.e. members of societies, employees of a small business, or professionals in a common group) quickly & simply.

Digital presence upgrading for Accuride International Inc., a global manufacturer, and designer of movement solutions by an extensively responsive Progressive Web Application (PWA) and the customized e-commerce store.

A super-fun and engaging mobile game for kids where they can dress up their favourite Barbie dolls. This app for Mattel has very attractive UX, gamification & monetization model using in-app purchase.

An app for Latin American football fans to keep track of COPA Bridgestone Libertadores league, teams, players and their statistics. The app even comes with two highly engaging football games.

Communication video for Mondelez to communicate their growth, achievements and strategy.

A health app for patients of Dr. Batra's – one of the largest homeopathy clinic chains in India, to get connected with nearby clinics, book doctor appointments, get health tips, do live-chat and give real-time feedback.

Fevicol Design Ideas app provides space owners with knowledge, trends, ideas, inspirations, and most importantly, a valuable database of interior designers to help you beautify any space, be it your home or office.

High availability & extremely scalable app for Fox Sports, to stream Formula 1 races in real-time, show race statistics & publish results.

India's largest mobile payment service platform & now a payment bank relied on us for testing & QA of their system, from the very initial days of their start-up journey.

An engaging video for Chola MS General Insurance – one of the fastest growing insurance companies in India, highlighting their performance, social, growth, major achievements and new initiatives.

Haystack is the world's 1st Zero Knowledge chat and cloud storage app. The data is encrypted and the users hold the keys, meaning total control over data and privacy.

An app for South Africa's 3rd largest telecommunication company, Hello Group, to provide their customers with a mobile wallet and real-time top-up facility.

A highly secure insurance app for IDBI Federal Insurance to get custom quote, buy and renew insurance policies, manage policies and locate office branches.

An intuitive Smart City app to provide citizen information on public utilities, address locator, places of interest, audio tours and events information for New Town, an upcoming smart city near Kolkata.

Incredible India app is an innovative project of Ministry of Tourism to assist the international and domestic tourists to access information about Ministry of Tourism recognized tourism service providers.

An app for MGH Group – a leading logistics company, to help their clients from automobile sector, to track their shipment, analyse shipping line performance & incident management.

A multi-lingual, multi-media, multi-level gaming app for children to help them learn mathematics in a fun way. The app communicates the multiplication tables in an easy-to-follow, level-by-level format.

An omnichannel web and mobile system to automate booking of test drive, ensuring a smooth pre-event, during the event and post-event experience for the prospective buyers of Renault.

A 4K hi-resolution promotional video for Uber India. The fun part was that we had to create the video to match the voice over!

The app allows readers to have round-the-clock access to news, blogs, articles, photos & other multimedia content from Las Vegas Review Journal, the largest circulating daily newspaper in Nevada, US.

An amusing application, developed for Unilever's brand – Axe, that stealthily hides secret information from one's partner, and allows the user to control his privacy.

Infographic video to showcase achievements, and present complex financial data in an easy to understand visual form.

A B2B e-commerce website and set of mobile apps, tightly integrated with SAP, for Maintenance, Repair & Operations (MRO) procurement. It has strong product, inventory, quote and warehouse management functionalities besides complex accounting features.

An app for MSME companies, by the Government of West Bengal, to provide an integrated single-window enquiry handling, help desk and escalation management system to simplify statutory and compliance bottlenecks for small businesses.

A fast and reliable intra-city door-to-door logistics app that let anyone book, ship and track their shipments. Service app for the courier boys and backend system for the admin team.

An engaging product capability video for Infosys Finacle, illustrating their new-age digital banking capabilities to prospective customers.

An e-governance app that allows citizens to intuitively report and track geo-tagged infrastructure issues in their ward or council. Thus, administrative authorities can crowd source issues and improve services.

Hoppipola engaged 12k+ people from hyper-local urban region leading to 200+ registration for its week-long launch activity – a treasure hunt conducted in the mall housing the outlet. The audience was ecstatic with this integrated experience, and so was Hoppipola.

A hyper-local e-commerce website with a user-friendly mobile app, enabling users to buy their daily grocery, fruits, and vegetables – all in one place, as a one-off purchase or a subscription.

A casino-style game with virtual cash and ability to earn loyalty points, redeemable against brand merchandising, to engage and reward fans of George Strait, a celebrity singer.

A B2B e-commerce website for Maintenance, Repair & Operations (MRO) procurement, integrated with SAP. Have strong product management, inventory management and quote management functionalities.

An e-commerce website for selling bedding and mattresses in Germany, that delivers amazing visitor-to-buyer conversion.

A fast-paced, 3-D unlimited running game set in the city of Baghdad. It has in-app purchase facility, and SMS billing by MSISDN.

An e-commerce platform for sale and purchase of branded luxury watches with an extremely intuitive user interface.

A user-friendly e-commerce website and mobile app for selling artificial jewellery which features powerful marketing automation, analytics and extensive reporting.

B2B e-commerce marketplace for high-end medical equipments with extensive product management and reporting capabilities.

An e-commerce marketplace for LED equipments, operating in Middle East and Europe, with complex warehouse management system. It also allows for bulk buying, quote creation and negotiation features for B2B transactions.

An integrated HR function app, which streamlines travel request management, task management & comprehensive interview tracking & feedback system. The system has role-based access management and is used by 40,000+ employees.

Payday loan management system for Cash4You to manage customers, stores and employees. It has a comprehensive Point of Sale (PoS) system, extensive business intelligence and reporting besides fraud notification system.

Goodricke tasted e-commerce success through dedicated traffic to their store, and online marketplaces. Our engagement is beyond campaign management, which involves guiding them digitally in success strategies.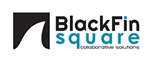 Custom Customer Relationship Management (CRM) system to manage leads, opportunities, trouble tickets, service requests, contract review and detailed reporting for BlackFin Square, a global facilitator of global network and infrastructure services.
An app-based entertainment system that let passengers enjoy music, movies and games over local Wi-Fi hotspot available inside the flight.

A CRM and Sales Management Platform for SREI sales force, agents and management to keep control over their lending & equipment finance business. It is supported by various calculators & field force tracking through GPS.

Baidyanath achieved 253% increase in sales and 20x growth in brand engagement among the target group within a period of three months of engagement, through digital channels like social, content, search and e-commerce marketplaces.

Highly interactive and immersive Microsoft Surface application for Statoil. It provides real-time visualisation, immersive simulation, and modeling of business data, activities and projects. It supports structured data, photos, videos, documents & maps.

A scalable and user-friendly e-commerce marketplace and auction website for vintage everything – art, sculptures, military artefacts, weapons and home decor. Here you can even buy an army tank for your backyard!

Greenply, India's largest interior infrastructure company, grew to 111k+ fanbase on Facebook, 1m+ views on YouTube channel, 95000+ page views leading to $100k+ consumer billing alone within six months of engagement. That too, for a channel-centric business.

SMS based mobile app that enabled the Chief Electoral Office, West Bengal to obtain real-time updates from the polling booths in West Bengal State Assembly Election 2011.

Made the official website for the parliament of world's biggest democracy – a responsive, bi-lingual site allowing reader to stay updated with the latest news and events of Lok Sabha and also to acquire knowledge about the history of Indian Parliament.

A sales video with character animation for Peoplecart – a gamified employee reward, recognition and engagement platform.

A whiteboard video for Ministry of Human Resource Development, Government of India to showcase and communicate the achievements of the Ministry.

An SMS based reporting and real-time monitoring system for Midday Meal Scheme of Govt. of India, to control pilferage and ensure the benefit reaches 120 million children from 1.26 million schools under National Food Security Act.

Multi-site, multi-lingual, secure and scalable Content Management System (CMS) with citizen service functionalities, adhering to usability and accessibility guidelines, to support 150+ websites of various departments of Govt. of Uttarakhand.

A crisp, short video to explain and showcase the unique features of Local Tribe App, which enables user to interact and engage with their entire neighbourhood.

An extremely engaging video explaining the possible security threats in a very lucid way; and the relevant software solution provided by Ezmcom to banks and financial institutions.

An explainer video highlighting the holistic approach and services offered by Silvertail Property Group, a leading real estate group in Australia.

An interesting video showcasing how playing bridge can improve everybody's thinking ability, and encouraging people to play the game.

A video ad for a mobile app that allows a user to find passionate players matching their skill level in his favourite sport.

A 3D promotional video showcasing the technology and training provided by Scalp Micropigmentation Centre (SMC), a pioneer in hair loss treatment.
A short and crisp video advertisement to promote door-to-door dry cleaning delivery service of Hamper Dry Cleaning.

An engaging brand promotion video for APCO Energy – one of UK's premier electrical wholesale & distribution companies highlighting their 40-year journey, performance and achievements.

An infographic video to showcase Apla Ghar, a welfare housing colony with modern amenities and comfort.

Sareez, an ethnic clothing e-commerce company achieved a 29% top-line growth, while the Cost per Acquisition (CPA) reduced by 30% within six months through our engagement. In the process, we saw social engagement go up by 50%.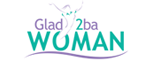 A community driven, omni-channel women-centric social-commerce platform, with an e-commerce website, an online community and a shopping mobile app. Its special affiliate system and WhatsApp marketing feature help the site sell more, profitably.

Tourient generated ~2000 quality leads for cruise packages within a period of three months. We achieved this through content marketing, social ads, landing page creation and Conversion Rate Optimisation (CRO).

Aqua Tots and their franchisees increased their student intake by 132% over last one year, through our localized digital marketing mix – including local SEO, social media and a little bit of extremely targeted paid ads.

A SharePoint powered portal enabling content creation, approval and dissemination; and document collaboration for Dar Al-Hekma, Saudi Arabia's leading teaching and research university for young women.

iViZ website recovered from the dreaded Google penalty (due to bad links from past engagements), and started generating 2-4 leads/day from senior IT decision makers, within six months of engagement, due to improved search rankings and managed campaigns across Gmail, Adroll, Facebook and LinkedIn.

Xpresso, a B2B software product company, generated 50+ qualified leads within six months of our engagement through efficient & effective media buying across Google, Facebook & LinkedIn; and enhanced tracking & analytics.

Dynamic Levels, an equity research company increased their website conversion rates from 10% to 15% within six months due to our intervention. Quality of leads also improved, which resulted in a cumulative improvement of 40% in Cost Per Acquisition (CPA).

A comprehensive health portal with doctor, clinic, hospital and ambulance search. Also allows to take online doctor consultation and maintain health records online.