back

AI & MI
BFSI
CHAT GPT 4
INT. Pulse
INT. PULSE
Dear Colleague, each month, all of us at INT. Marketing dive into a dizzying research gig to write the best opening section of this newsletter (Fyi, Pulse has 35K+ monthly subscribers now 😎).
Here's this month's winner – the Forrest Gump of tech, aka, Yahoo!
And Why Is That? Sample this – Yahoo had a peak dotcom-days valuation of USD125 billion but ultimately – hold our coffees – was sold to Verison for USD4.8 billion in 2016.
Here are five 🤯 Yahoo moments:
In 1998 Yahoo refused to buy Google for USD1 million.
4 years later, in 2002, Google said it would sell to Yahoo for USD5 billion (but Yahoo only offered USD3 billion, meaning – no deal, sir.)
⏩ to 2006, Yahoo offered USD1 billion for Facebook but Zuckerberg turned it down. Sources said, if Yahoo had increased their bid to USD1.1 billion, Facebook's board may have pushed for sale, but Yahoo didn't budge.
Come 2008, Microsoft offered to buy Yahoo for USD46 billion, but Yahoo said 'Noooooo Wayyyyy!'
And finally, in 2013, Yahoo bought Tumblr for USD1.1 billion, writing it down to USD230 million just 3 years later.
Psst: Also, instead of Tumblr, it considered buying Netflix for USD4 billion, now worth USD140 billion.
STATS: Fastest Finger Hand First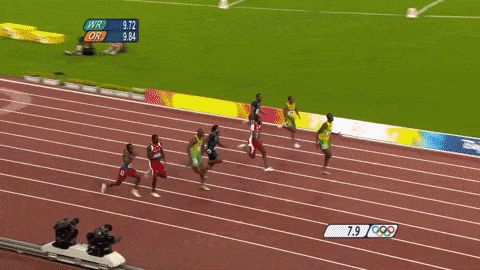 In a world where acronyms like DAU and MAU rule the roost, your mother-in-law will tell you that it would be wise to know the number of years it took each of the following to gain 50 million users, per the World of Statistics:
Airlines: 68 years
Cars: 62 years
Telephones: 50 years
Credit Cards: 28 years
TV: 22 years
Computers: 14 years
The Internet: 7 years
PayPal: 5 years
YouTube: 4 years
Facebook: 3 years
Twitter: 2 years
WeChat: 1 year
ChatGPT: A little less than 30 days, and….
.
.
🏆 PornHub: 19 days
AI/ML: How Big Tech Effed Up (Major Time)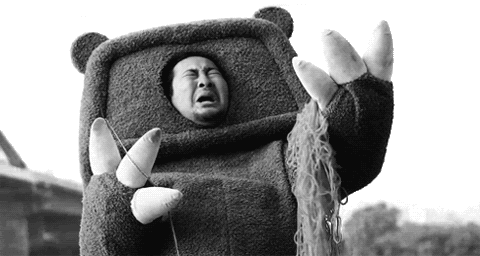 ­
All of us are in the know about tech layoffs, triggered by the arrival of generative AI. However, while dishing out pink slips may have made investors happy, there is another side to the story.
Yeah? And What Is That?
The AI Trap.
Let us explain. As generative AI and coding took off, massive layoffs, led by big tech firms were triggered across the tech world.
But, but, but, all these former employees are now going and building serious competition in 1/10th the time it would take biggies to get there.
On the other hand, the big guys are perpetually stuck in meeting/webinar hell, arguing over use cases, tech stack, safety, and deployment methods, while solo developers knock the wind out of them, meaning, the long tail of software just grew 100X.
Was It Avoidable?
Probably not. You see, Covid tailwinds resulted in a huge surplus as people spent more time online and the big boys used that tailwind to hire, expecting never-ending growth.
As the Covid winds died down, growth in tech crashed, leaving big tech players bloated, less agile, and ready to walk into the AI trap, with arms wide open.
💡 At INT., we have an agile AI and Advanced Analytics setup that is doing some cool work in the BFSI, Life Sciences and Retail space. Reach out to Dipak Singh to know how you can reduce costs and improve customer acquisition.
☕️ The coffee is on us!
BFSI: Fintech Market Correction Is 'Short Term'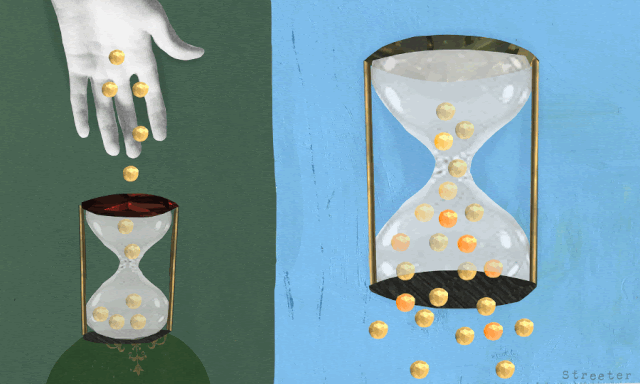 For the last year or so, fintech exuberance has been served a super-strong shot of black coffee, with regulations clamping down hard, valuations dropping by 60% across the sector, and funding drying up by almost 43%, YoY.
So, Is Fintech Dying?
In one word – NO WAY! Per this BCG-QED report, the fintech growth story is only in its initial stage and is expected to grow to a USD1.5 trillion industry by 2030.
Here are some key takeaways from that report. Sit back and get a hold of this.
Where Does Fintech Stand Today?
Word on the street is that the fintech journey is still at infancy and will continue to disrupt the financial services industry over time.
Basis of that belief is; customer experience remains poor and with over 50% of the global population remaining unbanked or underbanked, financial technology (FinTech) is the only means to unlock new use cases, resulting in growth going up by leaps and bounds.
Deepak Goyal, MD, BCG, opines that all stakeholders must therefore seize the moment. Regulators need to be proactive and lead from the front. Incumbents should partner with fintechs to accelerate their own digital journeys.
APAC To Lead The Fintech Show
Asia-Pacific is this big unserviced market, with almost USD4 trillion in financial services revenue pools, and is slated to outpace the US to become the world's top fintech market by 2030.
This growth will be driven primarily by Emerging APAC (e.g. China, India, and Indonesia) at a projected CAGR of 27%.
🔥 What's Hot & Happening In Fintech?
While payments led the last leg, B2B2X and B2b (serving small businesses) will lead the next.
B2B2X is made up of B2B2C (enabling other players to better serve consumers), B2B2B (enabling other players to better serve businesses), and financial infrastructure players.
The B2B2X market is expected to grow at a 25% CAGR to reach USD440 billion in annual revenues by 2030.
💡 Need to create and implement your B2B2X strategy? Souvik Chaki is your go to person, so feel free.
Stuff We Are Watching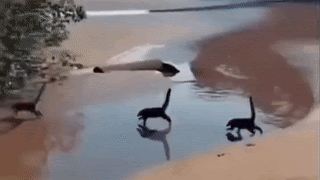 ­
📌 Are Credit Cards Dying? Because from now on, you can get easy credit on UPI as well. Here's how this disruptive feature can boost the Indian Economy, or turn into a recovery nightmare, depending on who's reading.
📌 Big Tech Work Cultures: Sample this and guess which company these people hail from – Super thoughtful, similar to Microsoft, platform mindset, but sometimes too slow to act. All Big Tech work cultures, summed up by one observer here…
📌 Why Optimise Code Anymore: Remember the old times when most software installation was done via 1.4 MB floppy disks? With storage space restrictions dead, why should developers optimise code? Or, is it the heavy usage of readymade platforms to create apps and webpages? What is killing code optimisation? Here's a cool Reddit thread on why size doesn't matter anymore.
*This rewind GIF doesn't show CGI dinosaurs. Just beachside animals running, played in reverse.
­
🙋🏻‍♀️ Before we close this issue it is our duty to remind you that we are on the verge of entering the last remaining month of Q1, FY24.
Here's a 3-Point plan to make the most of the first quarter.
1️⃣ Do a quick check on pending tech projects in your organisation and prioritise them based on the ones which will boost revenue and customer acquisition most.
2️⃣ Identify the right digital partner(s), get on numerous exploratory calls with them, repeating your problem statement till you murmur it in your sleep.
3️⃣ Get their final quotes and completion timelines, only to realise that none of them can solve your problem on time. Then, head out for a few beers with friends and sleep through the weekends.
💡 Or, simply hit reply to this email and get instantly connected to a team of 850+ technology experts to start any kind of conversation, or to solve burning revenue problems for your business within a realistic timeframe. (Hint, hint.)
See you in June. Cheers!
Team INT.
Subscribe to our Newsletter