back

Digital Healthcare
Pharma
Pharmacovigilance: Future Challenges And Opportunities
Pharmacovigilance is expected to be a major buzzword in the near future and is already making waves globally. What is Pharmacovigilance?
A basic definition would be tracking and evaluating the impact or effect of medicines or drugs, post their licensing for usage, particularly for the identification and analysis of earlier adverse reactions which were unreported. 
This is the pharmacovigilance meaning for the layman and drug safety pharmacovigilance has several other facets to it.
However, it should be remembered that monitoring medicinal safety is a process which is not just dynamic, but also continuous across the entire drug lifecycle. 
The primary aim of evaluation in the pre-clinical study phase is the identification of safe dosages for human beings and also parameters for safety in terms of clinical tracking/monitoring.
For the clinical phase, studies help evaluate how tolerable the dosage is and also reactions along with the suitable range of doses for those with conditions.
The phase-III clinical trials are crucial for enhancing the understanding of a drug's risk and benefit profile while identifying adverse reactions which are not as common.
Despite such an extensive trail framework, there are still limitations which do not enable proper assessment of safety profiles of drugs in several cases as per reports.
Major Challenges And Key Future Trends
The challenges include the fact that studies are mostly held on patients in limited numbers, chosen on the basis of stringent eligibility conditions, which may not be accurate representation of the actual population, and have lower duration, thereby posing a hurdle towards long-term identification of adverse reactions.
The post-marketing medicine evaluation procedure will help better for defining this safety profile of any drug in a real-world context.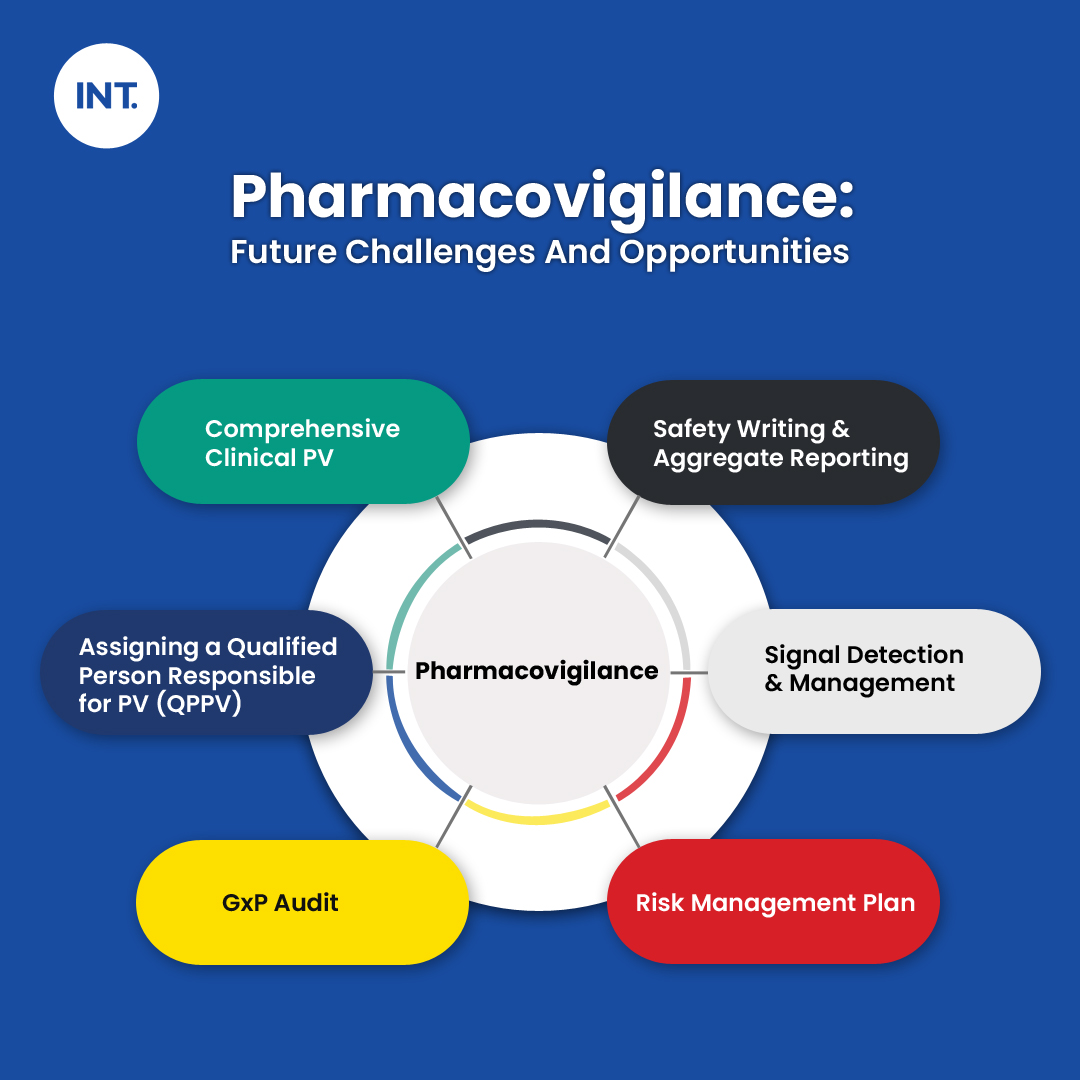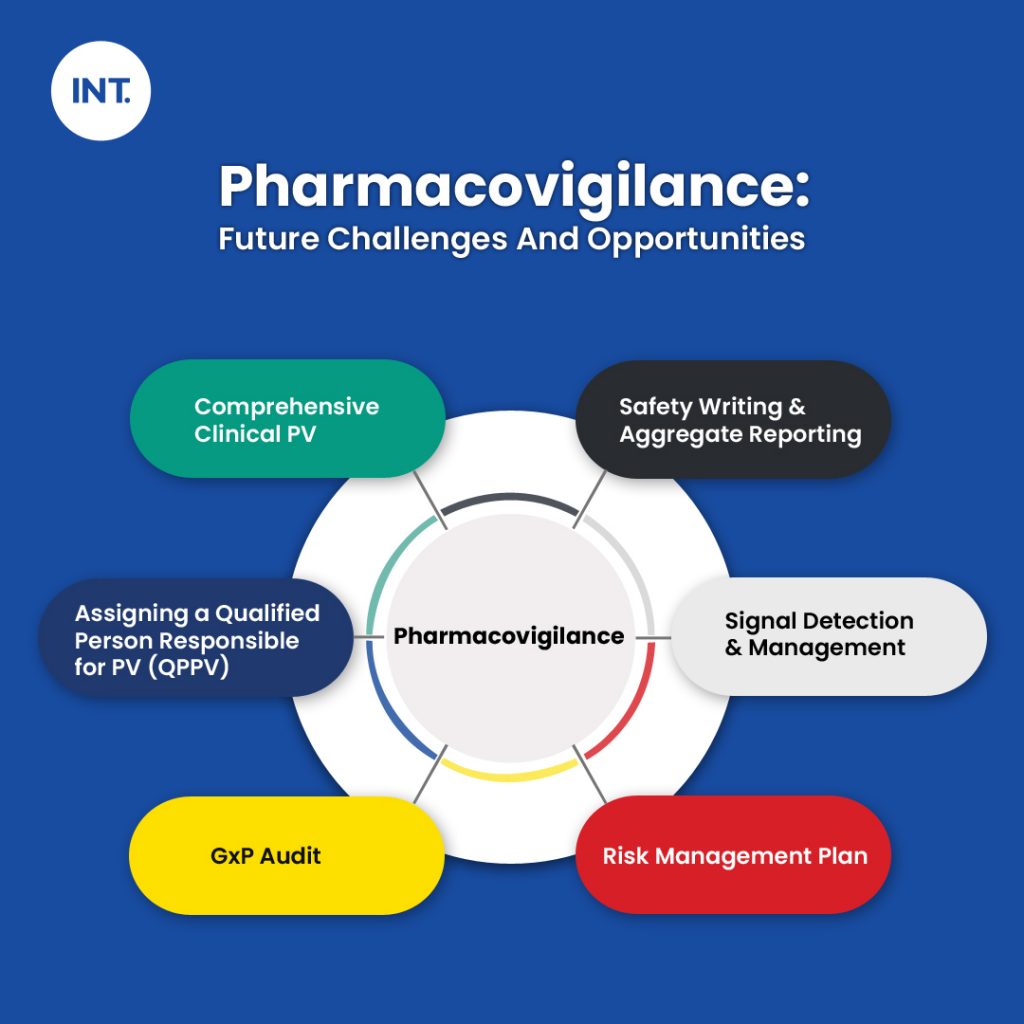 Some key points include the following:
Pharmacovigilance and proper communication of risks is doubly important, as shown by the worldwide COVID-19 pandemic.
More advanced methods like ML and electronic data offer future scope for optimization of real-world drug safety profiles.
More unique therapeutics like digital therapeutics, advanced therapy medicinal products, and vaccines with advanced technologies that need specialized pharmacovigilance tracking have been marketed more in the last few years.
How Pharmacovigilance Steps Up To The Task In Varied Scenarios
For public healthcare emergencies, pharmacovigilance tracking is helpful for swift identification of major risks linked to drugs.
This also helps in swifter approvals of major drugs or vaccines for tackling these emergencies.
Communicating drug-related risks to patients and healthcare providers is another function where pharmacovigilance plays a major role.
Pharmaco-edidemiological studies that integrate numerous databases are helpful when there is a rare interest rate exposure or outcomes, or when there is evidence required from multiple locations. The fusion of multiple databases will ensure the statistical abilities require for investigation of the links between specific exposure to drugs and safety outcomes which are clinically relevant.
Healthcare data has been growing at a fast rate worldwide, which offers scope for leveraging AI (artificial intelligence) for enhanced assessments of drug safety. Clinical research has seen the growing importance of relevant information gathering with NLP and text mining. This will benefit clinical research, with NLP and text mining helping collate data on adverse reactions and drug to drug interactions from numerous sources. Automatic ADR processing may even be possible with AI in the near future.
Pharmacovigilance may also get a boost from AI and ML with regard to automatically carrying out case report entries and other processing, identifying adverse event clusters with symptoms, and conducting various studies in the pharmaco-epidemiological space.
Other advantages include forecasts of adverse events and prevention through multiple models, and linkages of data via the probabilistic matching technique across datasets. 
The future challenges regarding data from multiple sources, faster processing, and possibly forecasting with accurate models may be solved to a large extent with suitable AI and ML techniques.
Summary

Article Name
Pharmacovigilance: Future Challenges And Opportunities
Description
Explore the future challenges and opportunities in pharmacovigilance, the science of drug safety. Discover emerging trends, technological advancements, and the evolving landscape of adverse event monitoring and reporting. Stay ahead in ensuring safe and effective medication use
Author
Publisher Name
Indus Net Technologies (INT.)
Publisher Logo
Subscribe to our Newsletter