back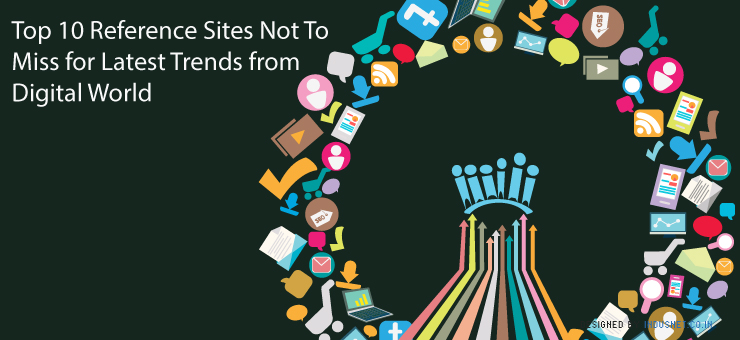 Digital Marketing
Marketing
Top 10 Reference Sites Not To Miss for Latest Trends from Digital World
With the growth of smartphones, tablets and other personal digital equipment users, marketers are devising innovative ways to reach their target audiences. The trends in digital marketing change with technological advancement and consumer behavior. Marketing through explainer video with a street level interaction with target customers for enhanced engagement is going to be the leading way of digital marketing.
Marketers will increasingly engage in cross-screen marketing to cater to the audience present on multiple screens like smartphones, tablet, game consoles, wearable technology, laptops and PCs. Brands with retail stores are pushing location-based marketing to target their customers through GPS technology integrated with demographic characteristics.
Furthermore, tightly focused content aka content marketing is going to be fine-tuned further to deliver content relevant to the individual customer. There are many websites that are offering the latest development in the world of digital marketing for consumption by entrepreneurs, businesses and marketers.
Following are the top 10 reference sites trending in the latest updates in digital marketing:
The websites listed above are worth visiting especially when knowing your online customers and reaching them is critical for your marketing goals.  Moreover, it keeps you posted with the latest news from the world of digital marketing. So whether you are a start-up company or running a small business, they'll help you with the nitty-gritty of pulling customers for both your online & offline business.
Subscribe to our Newsletter