back

FinTech
Re-Modelling The Banking Customer Onboarding Process Through Automation
If 2020 will be remembered as a dark year for the pandemic, it is darker for the banking sector. It lost $3.3 trillion revenue as customers abandoned the application for its mediocre customer onboarding experience; banks have also reported losing 78% of the customers to the neobanks.
With physical branches closed and everything moving online, banks are expected to do the same. Moreover, the convenience of digital banking attracts customers to seek digital channels for communicating with their banks. In the Cornerstone Advisor survey, it has been noted that customer onboarding ranks top the customer list when it comes to banks, followed by payments and lending.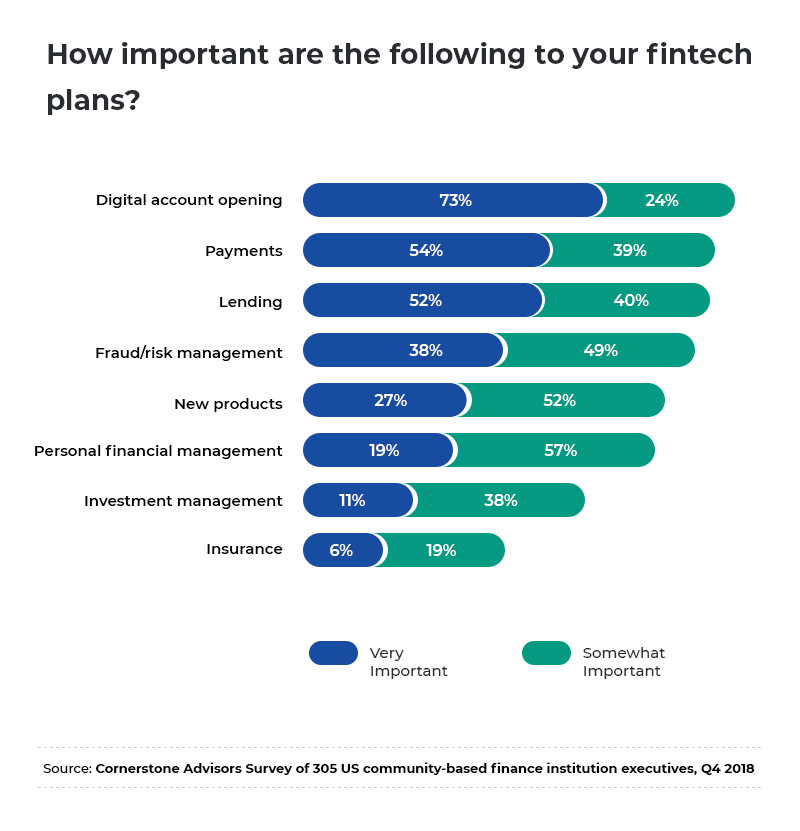 Focus on Customer Onboarding
In a fiercely competitive market, banks must focus on customer onboarding with enhanced customer experience. As per the report by Gartner, two-thirds of companies are competing in the customer experience segment. Moreover, poor onboarding due to lack of automation process, reliance on manual workflow and long customer touchpoints will escalate the loss.
Honestly, the lack of automation in customer onboarding and poor customer experience is not hidden from the banks. They are well aware of their flaws. The fear of failing to comply with the banking regulations are forcing them to redirect the banking customers to the physical branches. This leading customers to switch to the challenger banks.
Commercial banks take up to 16 weeks for the single client onboarding process. According to the research report by Delloite, there are eight steps to be followed for the client onboarding process such as: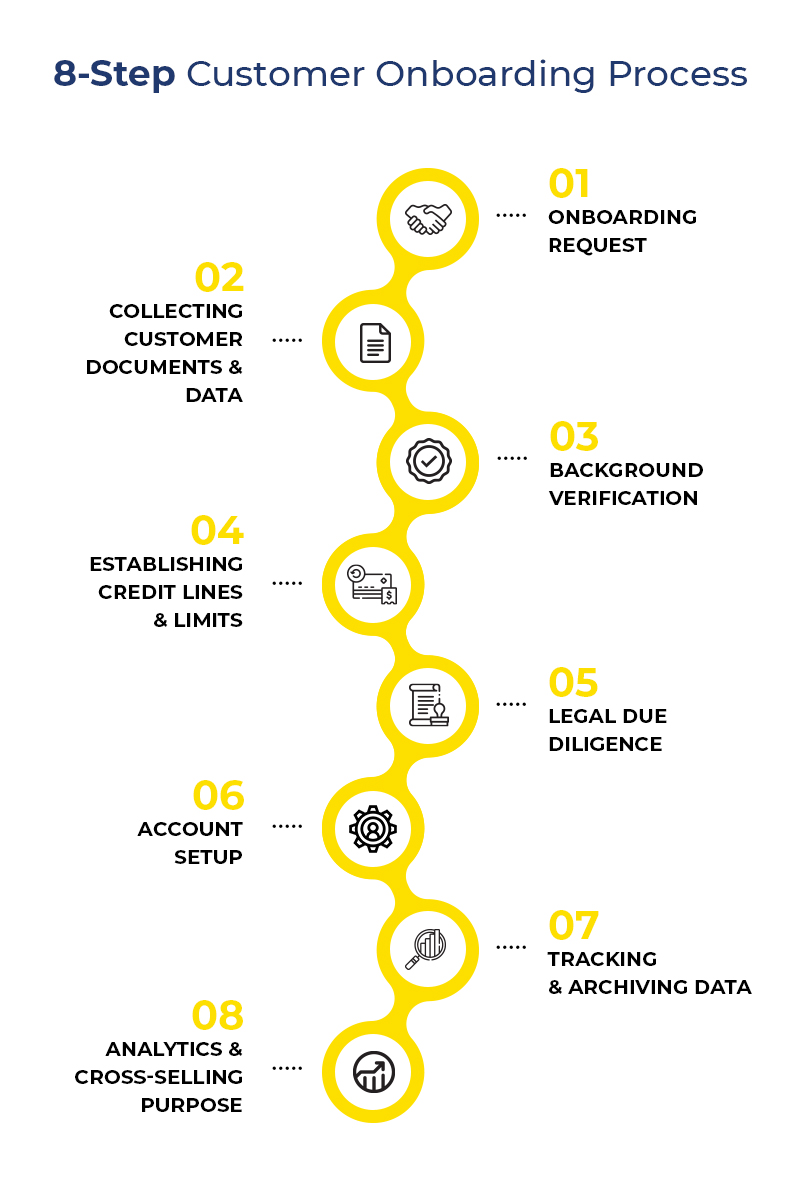 Commercial banks are heavily reliant on completing these steps manually, thus slowing down the onboarding process. In contrast, in the case of neobanks, the client onboarding process takes less than 20 minutes, and account review is done within three working days. This process is entirely digital! Thus banks must reconsider their onboarding model to be in line with the rising customer expectation of experiencing a fully digital experience.
Remodelling the customer onboarding process
The latest intelligent automation process can handle complex business-critical anti-money laundering (AML) and KYC process. The latest technologies hold promises to improve the customer experience journey by delivering greater speed and accuracy. The report suggests that "$100 million can become one time savings by adapting automation". But, how banks can adapt to automation if they are looking for one right now? According to Deloitte, banks can start their automating journey in the following steps:
Operation Analysis
Banks must understand their onboarding process thoroughly. They must analyse on a task level basis to understand the cycle time of each task. Repeated tasks must be identified and redirected for automation.
Complexity Scoring
Banks should segment each task into high, medium and low complexity scoring. Based on the level of scoring, the bank must target to automate the process. According to the report, banks must start with low complex tasks to high complexity tasks for automation.
Collaborating with technology partner
With multiple options for technology partners available on the market, banks must carefully choose their software development partner for vendor support and vendor experience. Banks must consider the following key attributes before finalising on a technological partner: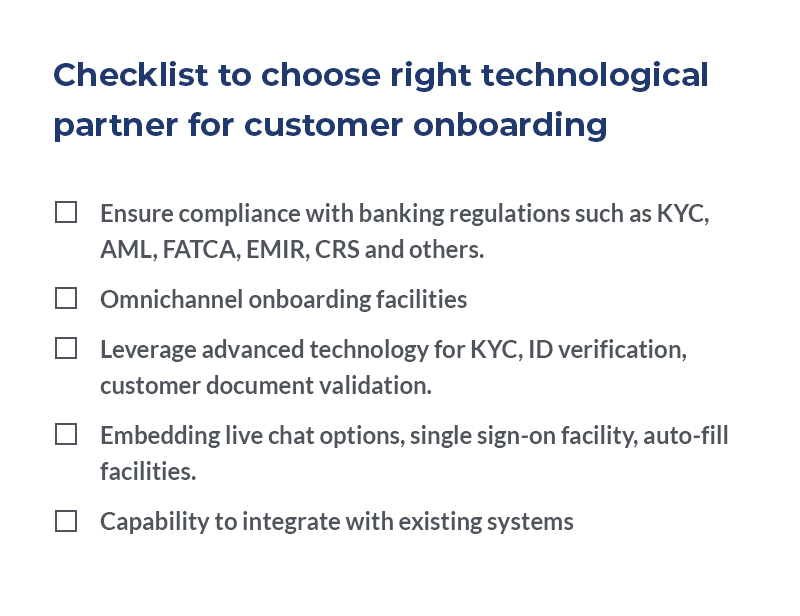 Completing a pilot programme
The bank must run a pilot programme to visualise how the automating process will look like; Banks can better understand the results of implementing automation in a controlled setting for a short period of time.
Go Live and Scale
After full completion of the pilot project, the bank can finally implement automation on the entire process. There will be an iteration process of modifying the code to deploy bots by the technology partner. Further in the future, banks will deploy more bots in the onboarding process to automate it.
Attract customers with the enhanced customer onboarding experience
With the increasing number of acceptance in automation in the customer onboarding process, commercial banks need to deploy advanced technologies in the following uses to scale up customer acquisitions:
Custom-built CRM can help gather insights and thus deploy analytics to cross-sell relevant products to the customer.

Lowering the fraud rate through digitising ID collection processes such as "account opening through video identifications" or "biometric in document validation".

Mobile-first solution through an intuitive app for onboarding

Fetching real-time data for offering products at the point of sale
Thus, for end-to-end digital banking solutions, we deploy our expertise to zero in success. INT.'s client onboarding platform is a blend of using robotic process automation (RPA) and cognitive technologies. The platform, through captured data, provides uniformity in customer experience across multiple channels. A centralised system helps in performing risk assessment and overall customer profiling. Comprehensive intelligent customer onboarding solution of INT. helped in-
accelerating customer acquisition through minimum touch points,
it reduces operational cost drastically,
increases productivity by 5x through automation and
reduces chances of money laundering rates through in-built risk profiling tools.
To know about emerging technologies deployed in the customer onboarding process, book a free consultation. Till we contact you back, go through a few of our success stories.
Subscribe to our Newsletter