back
AI & MI
Life Science
From Insights to Innovations: How Data Analytics is Reshaping the Life Sciences Landscape
Data analytics is completely transforming the life sciences industry in recent years, having a profound impact on its operational aspects, just like it has revolutionised healthcare in recent years.
Big data is positively impacting everything from supply chain and logistics to drug discovery, thereby proving to be a shot in the arm for life sciences companies.
What is the future of data in life sciences?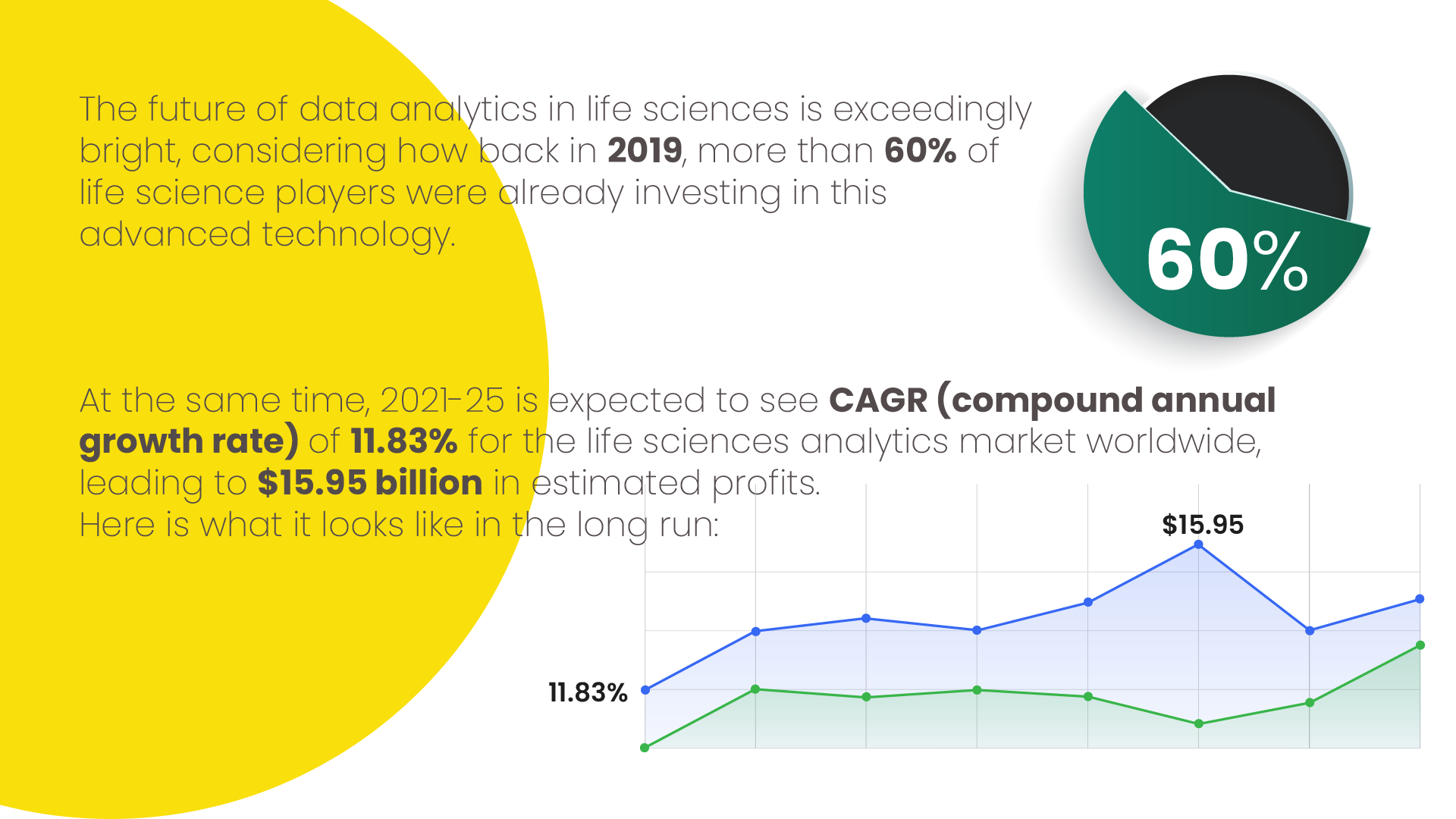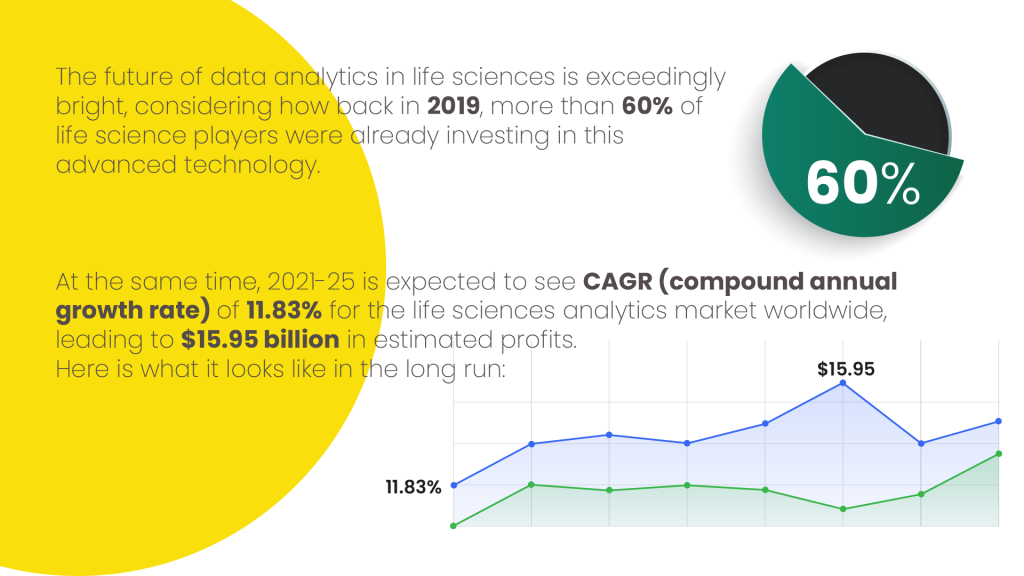 Big data and AI are swiftly becoming essential components of the life sciences industry. 
Reports indicate how life sciences companies are using data analytics for various purposes.
These include enhancing their existing services and products, creating new services and products and also enhancing process efficiency.
Going forward, many pharma companies will be experimenting on a large scale with data analytics.
This is because many are still to scale up their models and generate full ROI from this technology, as per reports.
More life sciences players will look at gaining competitive advantages with analytics, which will help them with predictive modelling and forecasting sales figures.
AI will combine with analytics to help enhance efficiency in managing stocks while stakeholder trust information will help companies immensely.
They will understand how to position their products to boost their market share accordingly.
Analytics will also enhance operational decisions while ensuring more consistency across various areas.
Data will help identify procedural issues, resource limitations and differences in experiences of patients/stakeholders.
How data analytics is transforming?
Data analytics has completely transformed the life sciences industry in recent years. When it comes to drug discovery, one of the key components of the sector, not even 10% of drug candidates make it to the market after clinical trials.
The lower rate of success in this regard can be attributed to various factors.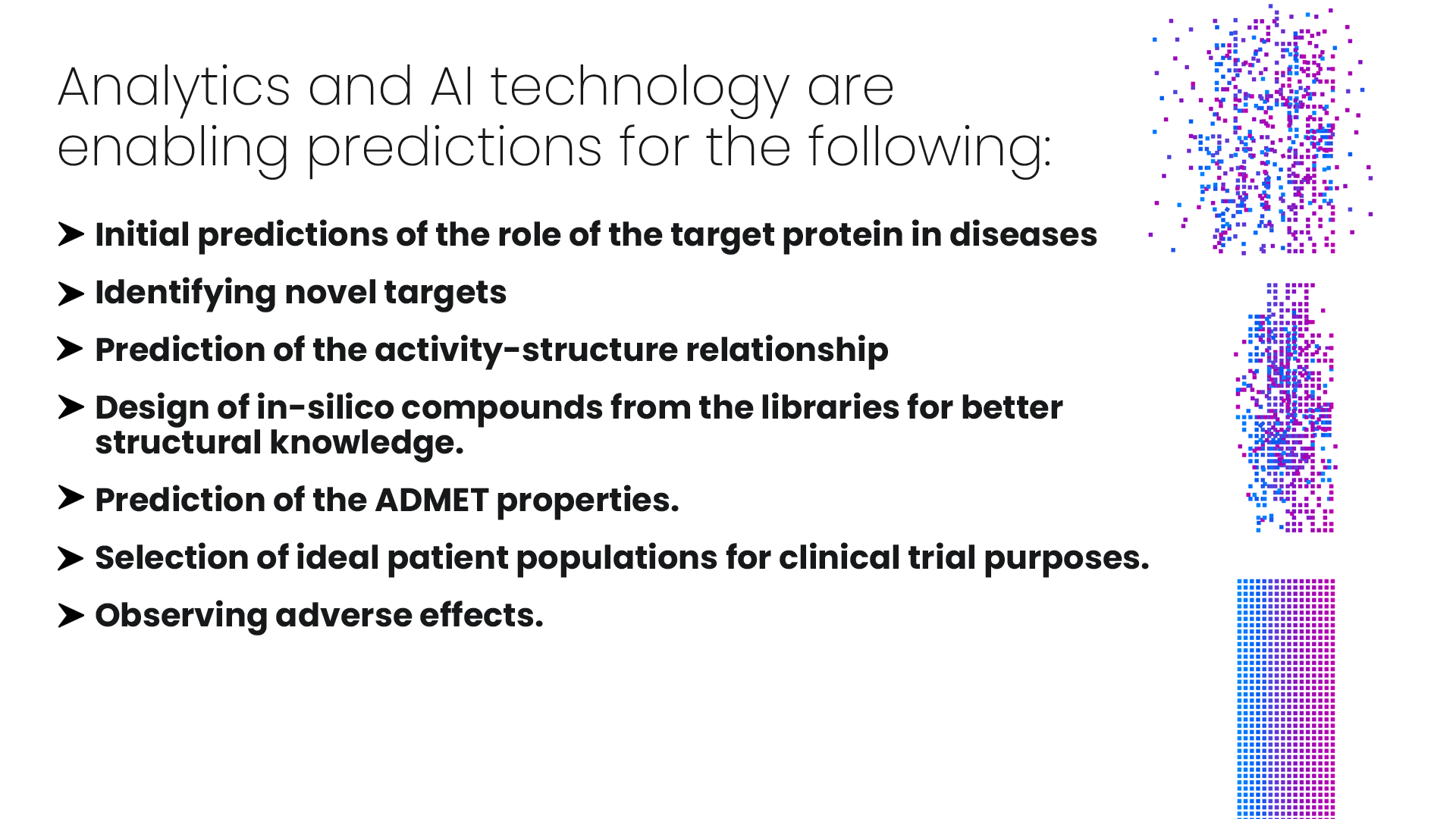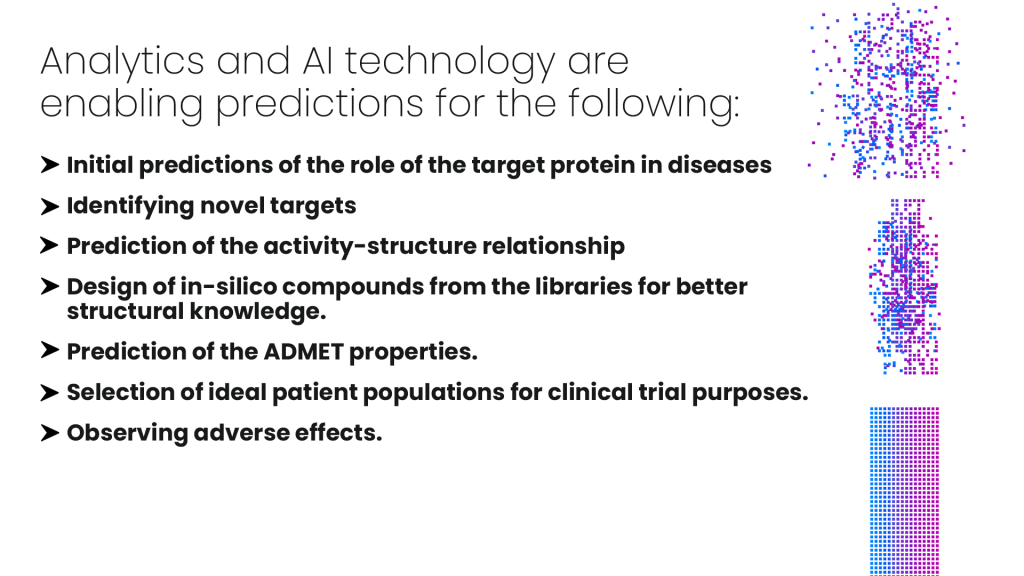 Machine learning is also enabling pattern detection through structured and unstructured data. This is being pieced together by data analytics, gathering information across electronic recordings, laboratory results, demographic data, IoT data, medical journals, clinical notes (using natural language processing) and more.
Big data is being deployed to identify distribution, causation, patterns, and determinants throughout higher volumes of complementary and differing data points for more information about present diseases.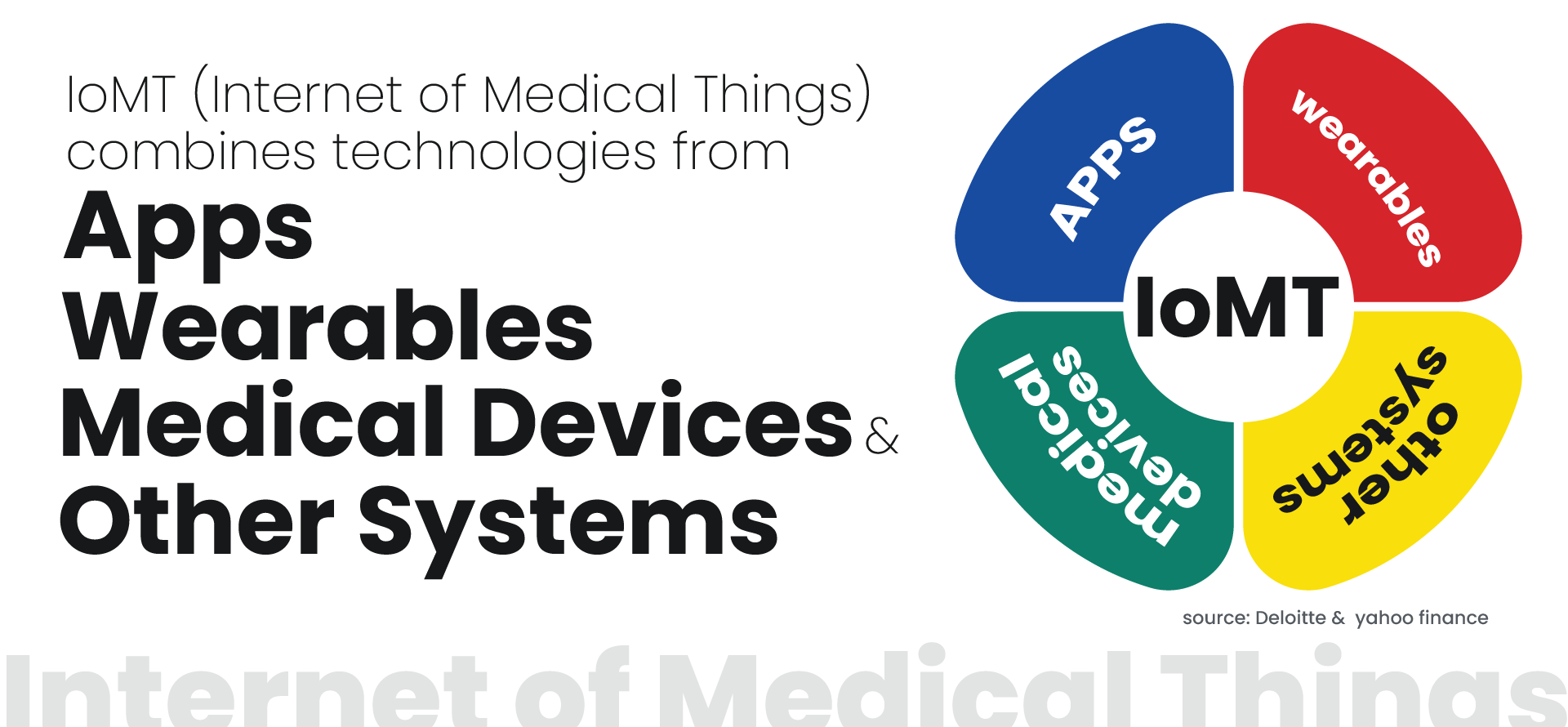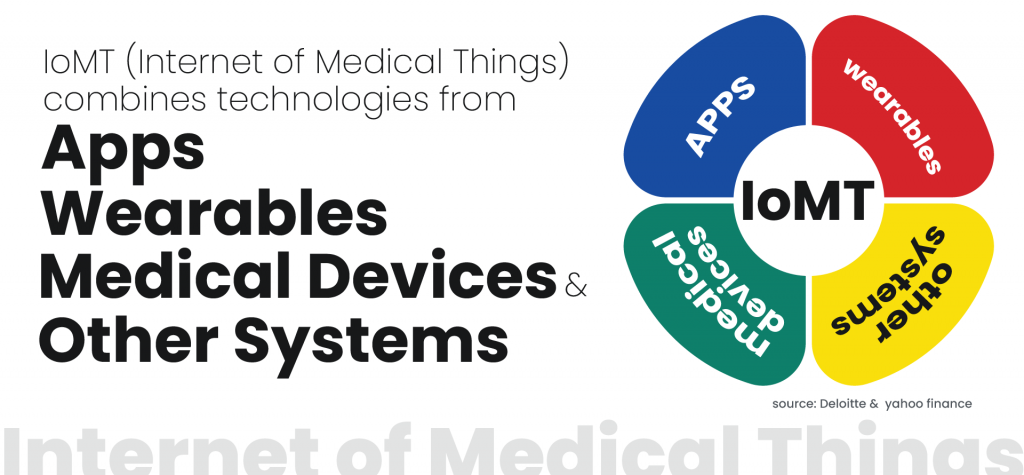 It will enhance the overall accuracy and speed of treatment and diagnosis, with huge data volumes collected from multiple sources. This will help personalise diagnosis, treatment, monitoring, planning and drug discovery. Data analytics naturally has a huge role to play in this regard.
What are some key examples of how data analytics has led to innovations in the life sciences field?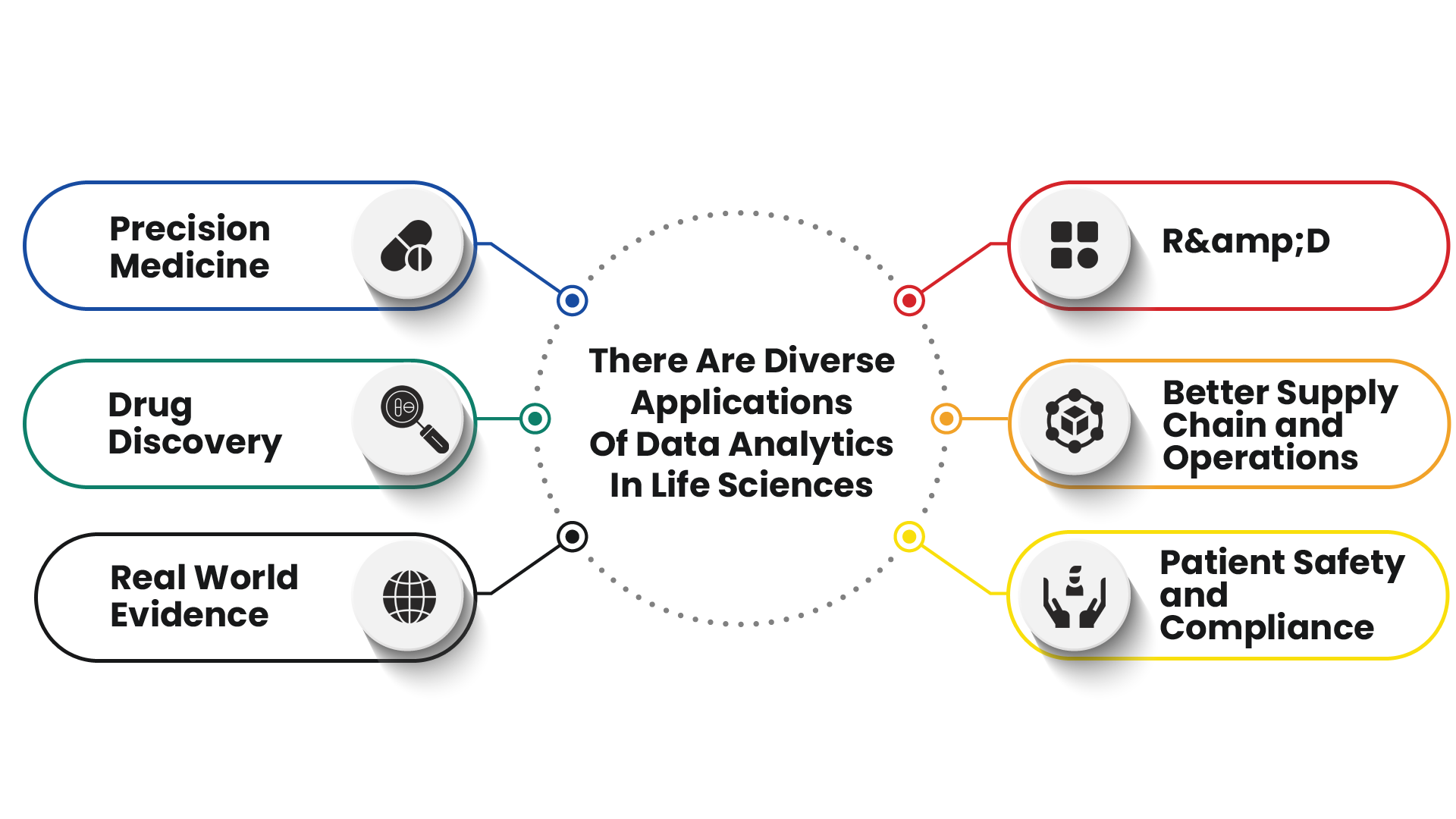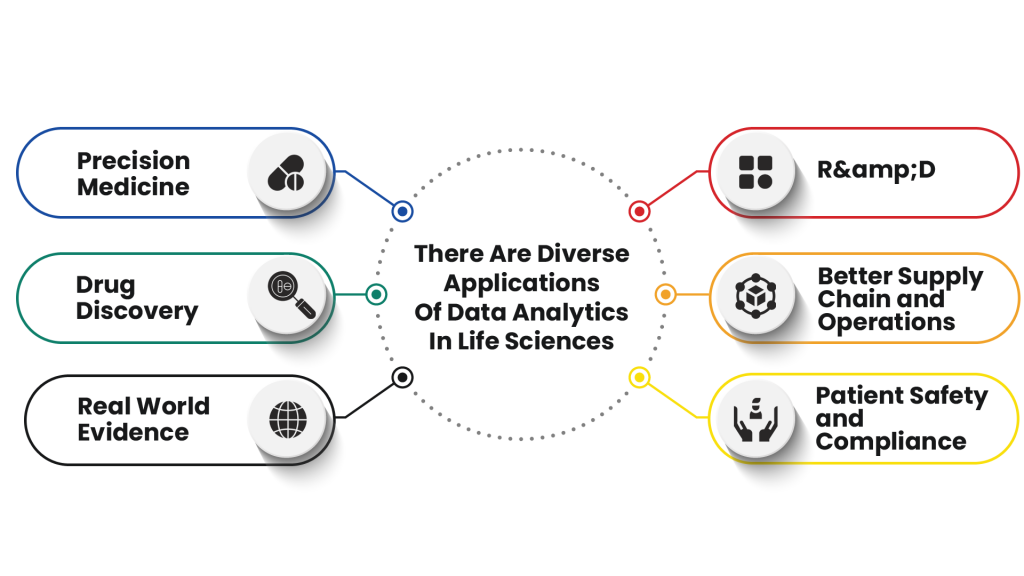 Precision Medicine- Using lifestyle, genomic and environmental data to personalise treatments and develop custom treatment plans with lower side effects.
Drug Discovery- Analytics and other machine learning techniques for identifying new drug targets. This lowers the cost and time of new drug development.
Real World Evidence- Using data from real-world sources for better decisions. This data helps identify high-risk patient groups, drug effectiveness and safety and cost-effectiveness of treatments.
R&D- Research and development is boosted through data analytics. This enables analysis of complex systems, identify patterns and understand underlying reasons for ailments.
Better Supply Chain and Operations- Data analytics helps optimise supply chain and operations through forecasting demand and streamlining inventory management. Companies can improve supply chains with analysis of historical market trends, sales data and customer behaviour. They can lower costs and reduce wastage while maintaining sufficient stocks.
Patient Safety and Compliance- Data analytics helps evaluate huge datasets for identifying patterns of fraud, non-compliance and other issues. This will help implement preventive measures for tackling risks and boosting overall quality control.
FAQs
1.What are the future prospects and trends for data analytics in the life sciences industry?
Data analytics will play a vital role in the life sciences industry in the future, enabling personalisation of medicines, helping identify new drug candidates, enabling better real-world evidence analysis and improving supply chain management.
2.What types of data are utilised in life sciences data analytics?
There are several types of data utilised by the life science industry for analytics including data from wearables, clinical records, trials, diagnostics, medical imaging, medical devices and more sources.
3.What challenges does the life sciences industry face in implementing data analytics?
Some of the challenges in implementing data analytics include poor quality of data, silos, lack of interoperability and also issues in managing huge volumes of data.
4. How can data analytics help in the identification of patterns and trends for disease prevention and epidemiology?
Data analytics can help analyse epidemiological data through several methods. It can help summarise, infer, organise, describe and gather data. This will naturally help identify various trends and patterns pertaining to prevention of diseases, distribution, risk factors, and treatments.
Subscribe to our Newsletter