back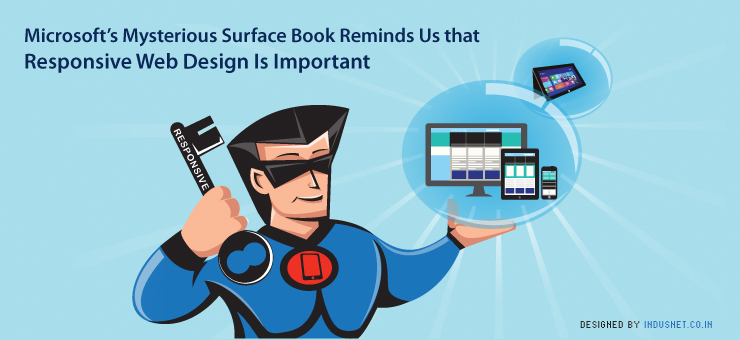 Design
Web design
Microsoft's Mysterious Surface Book Reminds Us that Responsive Web Design Is Important
Microsoft Surface tablet has barely hit the stores and there are already rumors that the device can earn a successor in 2013. According to those rumors, Microsoft is already working on three new models: the RT Surface 2, Surface Pro 2 and a mysterious device called Surface "Book", with a display of 14.6 inches.
Among the devices leaked, the third model in the Surface series, called "Book", is what causes most people to stand up and notice. The device will feature a 14.6 inch display, a first in its class, and will come with a new processor "Haswell". The RT Surface 2 will have a screen of 8.6 inches and a new processor will be developed in partnership with Qualcomm. Meanwhile, the Surface Pro 2 tablet with Windows 8 will get an 11.6-inch display and an AMD chip created by, called "Temash, a new generation of chips that combine CPU and GPU. The component will replace the Intel Core i5 that is present in the current version of the device.
Microsoft Is Finally Working At Nailing Its Competitors
Temash, the new processor from AMD, and Haswell, by Intel will only be available from the second half of next year. Therefore, it is likely that the new Surface devices will only hit the shelves during Christmas 2013. These and other considerations apart, it is amazing how quickly Microsoft is going ahead with its plans to launch new tablets, There are two important things to notice here: tablets are growing by leaps and bounds, and Microsoft is not likely allow itself to be pushed into the corner by iOS and Android devices.
Microsoft Surface Book's Competitors
Apple's iPad Mini has found considerable success too ad is being touted as a better version of the earlier tablets, though they were larger in size. Apple already has a very huge market and is the largest tablet manufacturer in the world. This alone sets Apple against Microsoft in a very strong manner. Then again, Samsung's Galaxy tablets have done very well too, and Android lovers have often bought Samsung tablets in a fanatical manner. This healthy competition is finally driving Microsoft to create products that excel not only in terms of specifications and technology, but also in terms of innovation and design.
Surface Book Is a Re-Imagined Tablet
The Surface Book seems to be a tablet that is modeled on Netbooks or Notebooks. Notebooks and the more recent netbooks had been very popular until Apple released its iPad. The Surface Book will certainly be a large screened tablet that almost behaves like a laptop. With more people already getting used to tablets and touchscreen typing, it shouldn't be very hard for Microsoft to launch a completely re-imagined tablet next year.
Responsive Web Design Comes to Rescue
When there are so many different screen sizes and display options, it will certainly cause confusion among business owners and web designers who often have to deal with several screen sizes. The new tablets may force web designers and developers to new limits in order to create websites that look great on all screen sizes. We have often noted that Responsive Web Designing is the key to all these problems.
Responsive Design negates the disadvantages posed by differing screen sizes. It makes sure that all the websites and applications look great on every screen, and there will be no necessity to design separate websites for each kind of device. With Microsoft Surface Book in mind, we do believe that responsive Web Designing will completely change the game and will no longer leave web designers scrambling for solutions that device compatibility poses.
Why Speaking to a Web Designer Is Important
If you are worried about your website not appearing clean and great on different devices and screen sizes, speaking to one of our web designers may put your worries to rest. It is always a great idea to speak to someone who knows the intricacies of web designing not only aesthetically, but also in a coding point of view. We must remember that there will be many devices that will be launched by rival companies to match the intrigue that Microsoft's Surface Book will leave next year.
Subscribe to our Newsletter