back

BFSI
General
Technology
Social Media Polls of INT- Interesting Revelations That You Should Not Miss
Analytics are the transformational tech tools of today. This statement is almost undisputable in the current scenario, particularly when you take social media into account. Social media marketing, campaigns, branding, and doing business on these platforms as a whole, is vastly dependent upon analytics today. Generating actionable insights is invaluable for businesses in terms of product or service strategies, customer offerings, feedback, performance reviews and more.
On that note, keeping social media at the forefront, INT (Indus Net Technologies) conducted a unique social media poll. Here are some fascinating revelations that emerged from the exercise, covering multiple industry domains: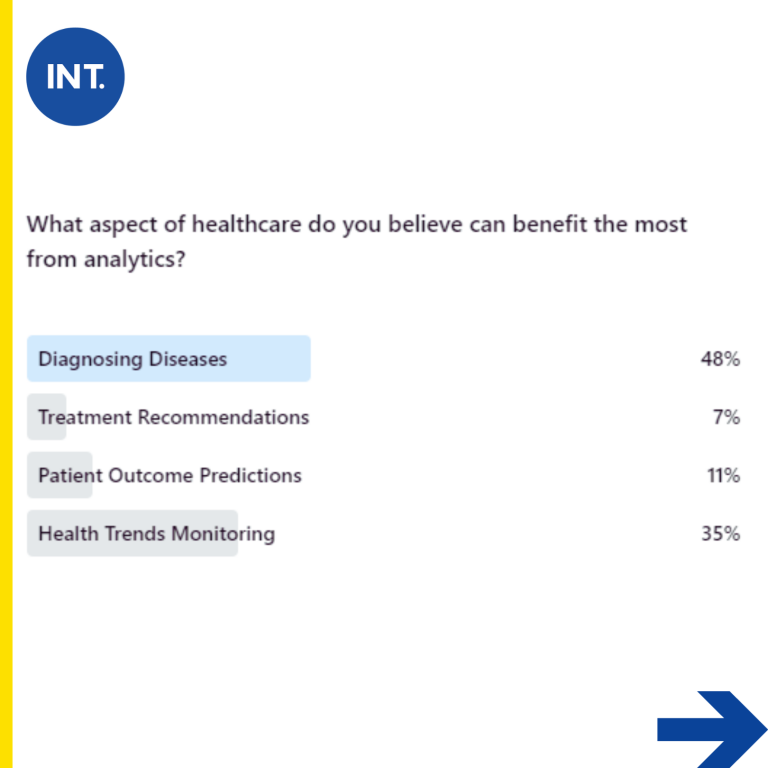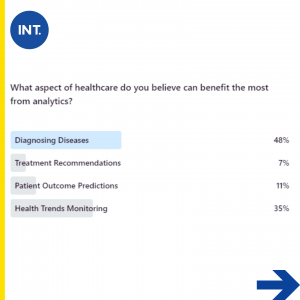 A whopping 48% voted in favour of analytics benefiting disease diagnosis the most, followed by monitoring health trends. 11% favoured patient outcome predictions while 7% talked about treatment recommendations. Keeping an eye on the pulse merits a statement that analytics will ultimately become the tried and tested tool for monitoring health trends in a more personalized manner while generating continual insights that will ultimately help diagnose diseases more effectively. Faster diagnosis may help in quicker treatment and care strategies that will prevent issues from snowballing into bigger worries for patients.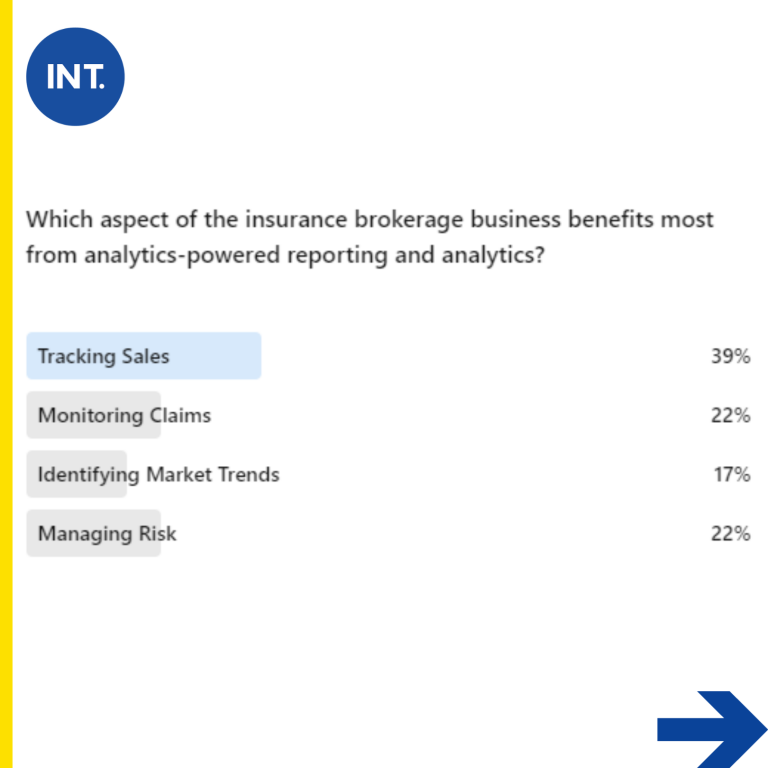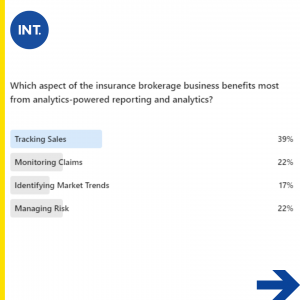 Insurance is no stranger to analytics, having already started leveraging the same for improved outcomes in multiple departments. As per the survey, the highest numbers (39%) were seen in favour of sales tracking, with regard to the domain that benefits the most from analytics-driven reporting and analytics. Claims tracking and risk management got 22% of the vote while market trend identification polled 17%. This indicates that analytics will enable quicker tracking of insurance sales while claims processing will eventually become faster and more customer-friendly due to easier tracking and risk management.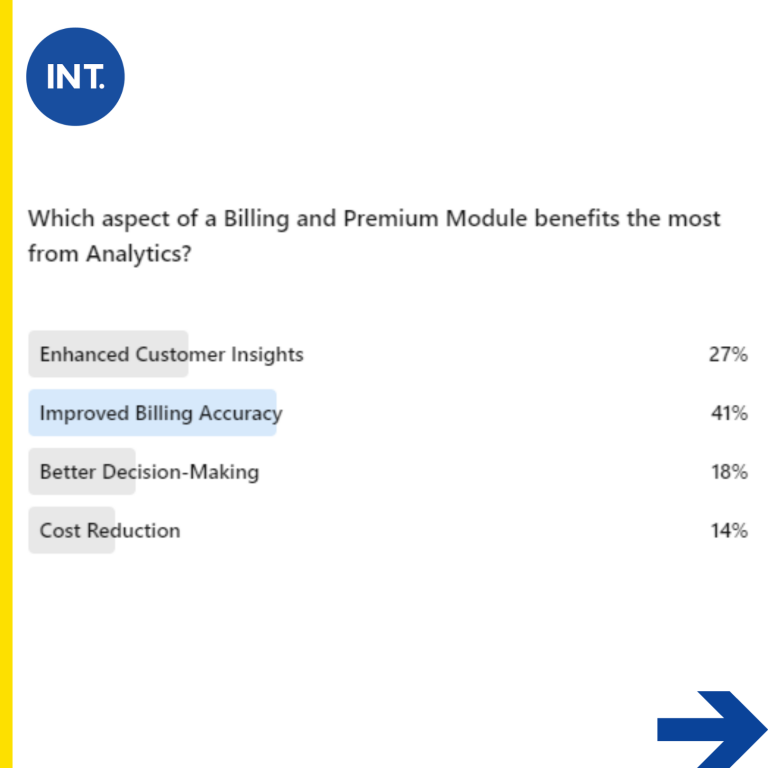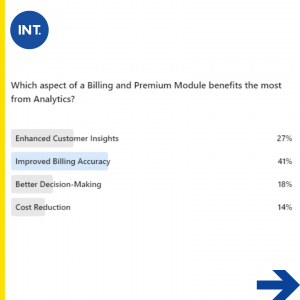 Most businesses are no strangers to billing errors. For a Billing and Premium module, analytics will benefit billing accuracy the most as voted by 41%. A high 27% also voted for its role in enabling enhanced customer insights, while 18% and 14% voted for better decision-making and cost-reductions respectively.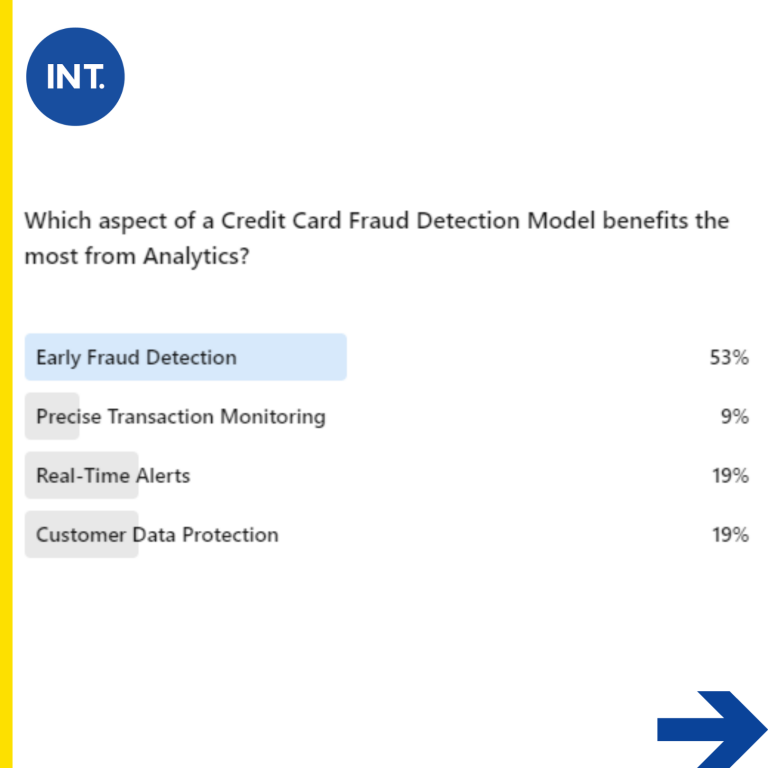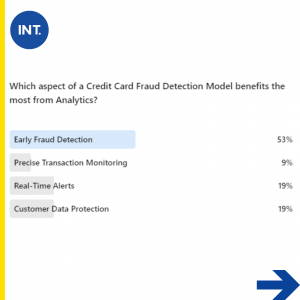 As for credit card fraud detection models, analytics are poised to enable early fraud detection the most as per 53%. 19% alike voted for real-time alerts and customer data protection, while 9% voted for precise transaction monitoring. This goes to show a use case for analytics as a tool towards swiftly detecting frauds by identifying anomalies and fraudulent patterns. It will help companies stem fraud losses greatly in the near future.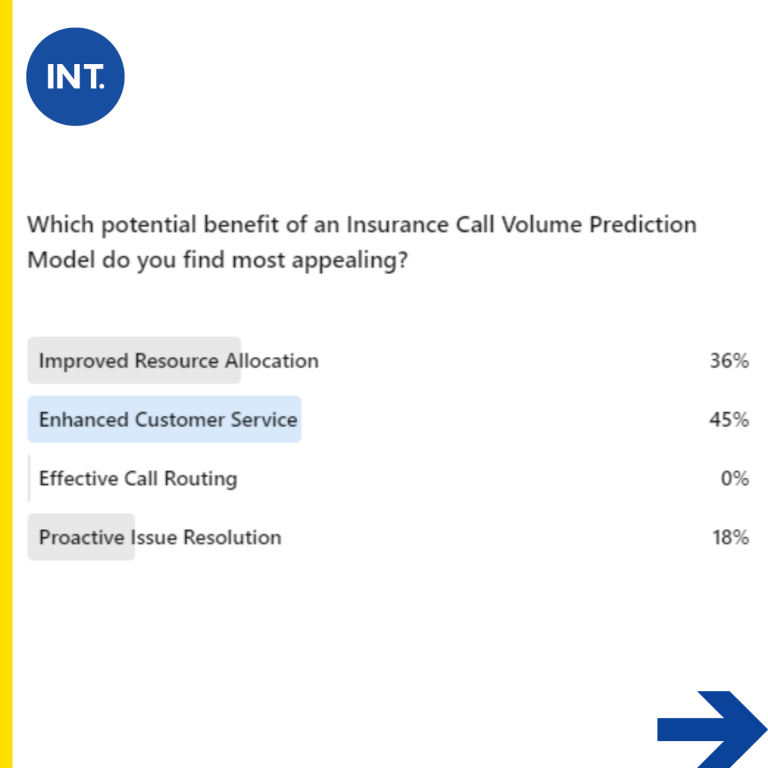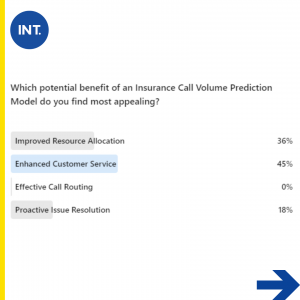 Respondents were asked about the potential benefit that they found most attractive for an insurance call volume prediction model. A high 45% voted in favor of enhanced customer service, while 36% voted for improved resource allocation. It indicates the potential of tech-driven models for helping insurers improve customer service standards while also streamlining allocation of resources to save time, energy and costs. 18% were in favor of proactive issue resolution while one voted for effective call routing.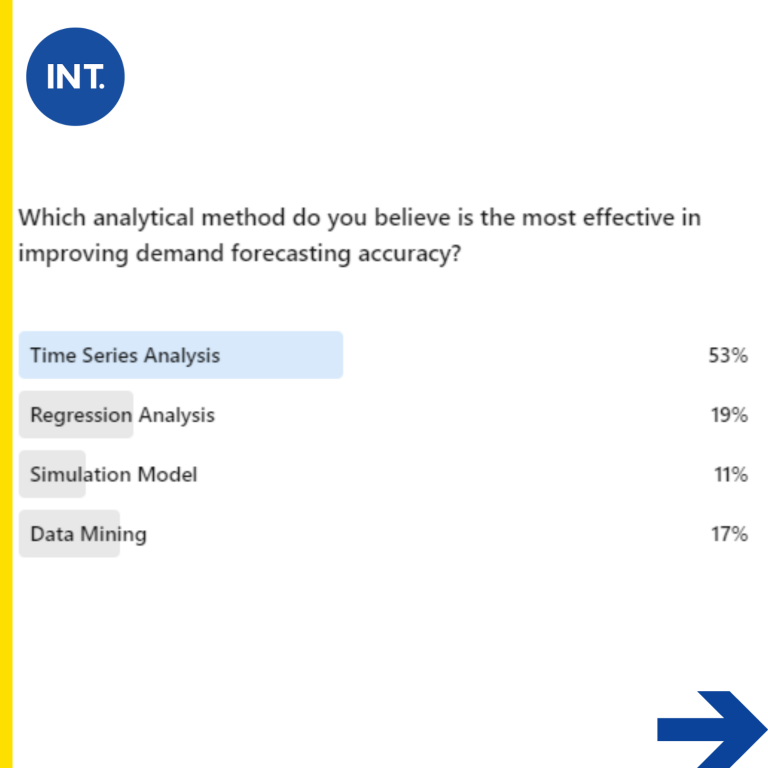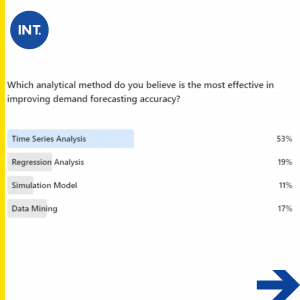 With regard to boosting accuracy levels of demand forecasting, 53% voted in favor of time series analysis while regression analysis was favored by 19% of respondents. 11% voted in favor of simulation models while 17% were in favor of data mining. These insights offer clues into the preferred paradigms for the space going forward.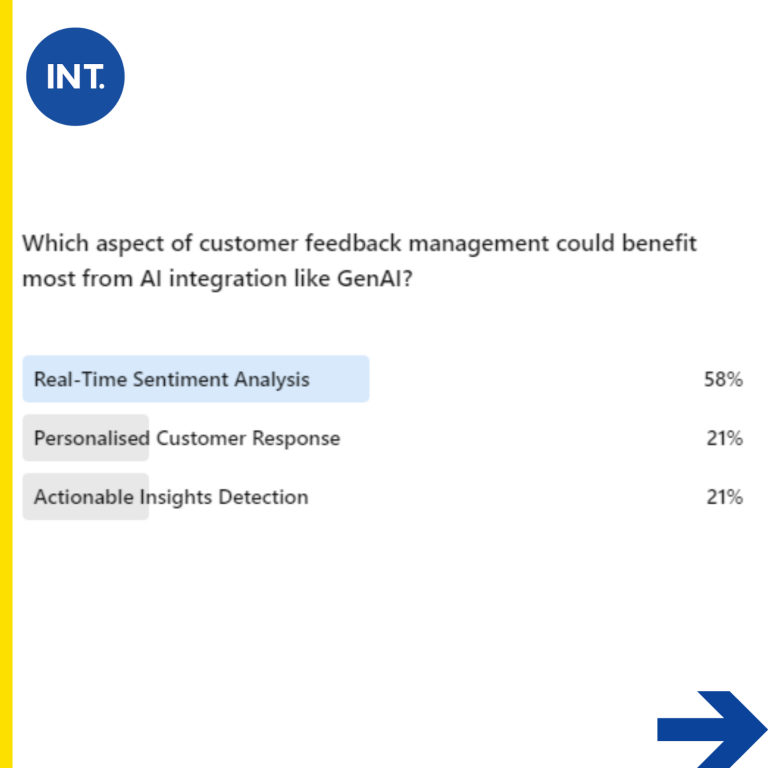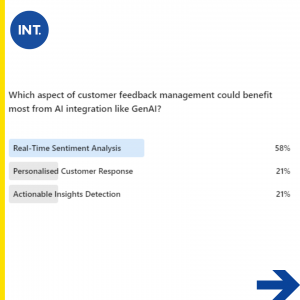 Customer feedback management is a key aspect for most businesses today, in an increasingly customer-is-king landscape. With regard to the customer feedback management aspect that may benefit the most from GenAI and other AI integration, 58% voted for real-time sentiment analysis. 21% alike voted for actionable insights detection and personalized customer responses. Going by these findings, it is apparent that feedback management will be drastically revamped in the coming days with companies utilizing sentiment analysis in real-time to shape decision-making and plug gaps.
The INT social media polls were an exhilarating exercise, throwing up interesting insights, linked to the future potential of AI and analytics for various use cases. The results are fascinating to say the least and may indicate the direction that the wind is blowing (to take liberties with the phrase).
Subscribe to our Newsletter