back

BFSI
INT. Pulse
Pharma
INT Pulse
Dear Colleague, there you are at your desk, starting the day with a review of your 80/20 list and suddenly –
upcoming meeting alert – or in other words, the sound of your workday dying.
Fret not, because just like you, your boss hates that sound too.
Nope, we didn't cook this up ourselves – multiple researches stand by what we're telling you.
Executives spend an average of 25 hours a week in meetings, yet nearly half of those video calls and project updates could disappear without any negative impact, per a survey of over 10,000 desk workers by Future Forum.
Reluctantly going to noncritical meetings wastes about USD100 million a year at big organisations, according to another survey.
The studies found the top reason why business leaders went to unproductive meetings is that they thought it would be a good use of time, but ultimately wasn't.
They also attend because they're afraid to miss something important, and to show their own manager they're working.
Reminds us of that old saying – 'this meeting could have been an email'.
Just like the one you are reading now.
AI: Why Google Is Taking It Nice And Easy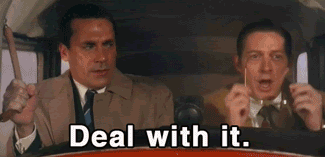 What You Know
The once-a-little-known startup, OpenAI, took on Big G head-on in a fight for the spot as AI's top dog.
Within just 60 days of its release, ChatGPT amassed 100 million+ users worldwide. Also, since it saw daylight, ChatGPT has passed multiple prestigious graduate-level exams in law and business, even going as far as passing the United States Medical Licensing Exam (USMLE).
On the flip side, Google recently released an ad for Bard (it's own AI tool) that had incorrect information coming directly from the chatbot, resulting in the loss of over USD100 billion in market value for the tech giant.
What You Also Know
Even with an unspectacular tech stack, ChatGPT's decision to offer AI to the masses through the web has revolutionised text generation through automation, having big ramifications on sectors like education, employment, and, particularly relevant to Google, the evolution of online searches.
On the other hand, Google has only allowed some groups to test out Bard before its full public release in the near future.
Plus, Blake Lemoine, an ex Googler, stirred up a storm by publishing a document in which he proposed the possibility of the AI being sentient. (ChatGPT had its share of lobotomy as well, BTW)
What You Don't Know
ChatGPT might be winning the AI race for now, but soon Sam Altman will probably have to fly to Washington DC and spend afternoons with an 85-year-old farmer-turned-Senator from Idaho, to explain why his great-granddaughter was suspended from private middle school for using something called "the GPT AI."
Jokes apart, our resident AI/ML lead, Dipak Singh, is doing some transformational work for enterprises with ChatGPT, Analytics and Artificial Intelligence in general. Reach out to Dipak to explore a solution for your organisation
BFSI: Apple Is Ummm, A Bank Now?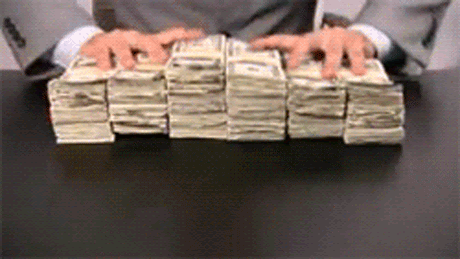 For all practical considerations, yes.
Let us explain. Sometime back, Apple drove an armoured cash van through the American banking industry.
Yeah?
True. While the average bank is paying less than 0.5% on savings accounts, the USD2.6 trillion tech giant announced it would dish out 4.15% (that's 10X the national average) annual returns to savers.
This, when regional American banks are balking in the wake of the Silicon Valley Bank crisis to maintain their deposit bases, and cash-starved fintech startups are gasping for breath.
Is It A Gravity Game Changer?
Pretty much. Per Forbes, "as trust in traditional banks falters, the two most iconic names in tech and finance are joining together to create what might become America's mightiest FinTech."
Clarification on the other iconic name – since Apple does not have a banking license, it has teamed up with Goldman Sachs Bank, USA.
In pure fintech jargon, Apple is now a neobank like Jupiter and Fi Money – except its ginormous brand strength, with over two billion iPhones globally, is now serving as Goldman's branch network.
At 4.5%, Where Are The Profits?
Apple's 10X returns savings account is less about profits than it is about bringing more iPhone owners under Apple and Goldman's financial umbrella.
While two billion people around the world own Apple devices, fewer than 10% are Apple Card users, meaning there is a megatron* market opportunity waiting to be tapped already.
Net earnings from interest margins may not be Goldman's priority either.
Profits or no profits, the iPhone user is certainly not complaining.
*megatron is a myth, but it sounds so cool, we used it for effect.
Pharma: Unable To Pear The Loss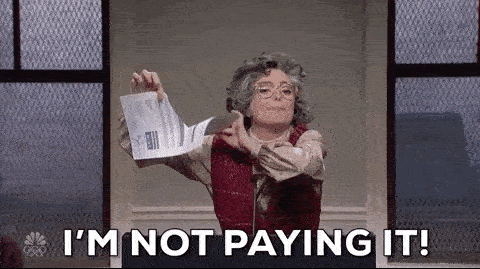 Pharma technology pioneers, here's a reality check – one that is brought to you, courtesy, insurance companies.
What The Eff?
Yes, Pear Therapeutics, creator of 3 FDA-cleared prescription apps to help treat substance use disorder and insomnia, just announced that it is, err, bankrupt, as the tech startup struggled to get insurers to pay for its technology.
Btw, we are talking about America here.
While doctors were willing to prescribe digital therapeutics and patients were willing to use them, "that isn't enough," Pear's CEO Corey McCann wrote in this LinkedIn post.
"Payors have the ability to deny payment for therapies that are clinically necessary, effective, and cost-saving."
What made Pear special?
Clinical robustness: Through high quality clinical trials, Pear demonstrated enhanced patient outcomes in substance use disorder and insomnia.
Regulatory blessing: One of the earliest to get US-FDA approval, Pear saw 10,000+ prescriptions written for its digital solution.
Investor enthusiasm: Pear raised USD300M in equity, USD100M in debt and went public last year with a valuation of USD1B+.
Key Takeaway?
Per Tushar Sadhu on LinkedIn, "external capital comes with its powers and responsibilities. Unrealistic valuation and pre-mature IPO undid the good work the company had done in product creation."
Stuff We Are Watching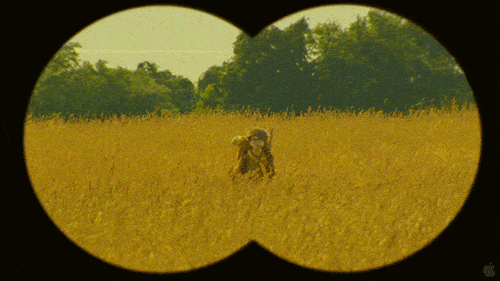 GoI's Chatbot Plan: The Government of India is working to create a multilingual ChatGPT-like chatbot helpline that can be used to manage grievances of disgruntled consumers.
USD100,000 Saved by AI: ChatGPT use cases now run into millions, populating every nook and corner of social timelines, but how does this web based AI tool help real world businesses? Here's a great example of a startup founder saving boat loads of money, while bringing his collections upto speed.
The S&P Global Fintech Report: A challenging macro environment will likely nudge venture capitalists and startups to go back to the drawing board to reassess their risk tolerance and the market opportunity. Plus, Nigeria is the upcoming fintech powerhouse. Download the full report here.
Before we close this issue and head out for some cold ones and fritters, here's a pocket of wisdom we found in the most unlikely of places – social media.
A tribe of 100 people gained 100 years of life experience every year.
A city of 10,000 gained the same in 3 days.
Today, our species lives 15,000 years every minute and almost a million years every hour.
Tiny improvements in how we communicate can pay massive wisdom dividends.
At INT., tiny daily improvements in all we do is the mantra.
Simply hit reply to this email and get instantly connected to a team of 850+ technology experts to start any kind of conversation, or to be featured in this monthly newsletter – read by over 23,000 professionals like yourself.
See you in May. Cheers!
Team INT.
Subscribe to our Newsletter