back

Data Analytics
InsurTech
The Role Of Data Analytics In Motor Insurance Fraud Detection
The role of data analytics in insurance fraud detection is steadily gaining importance, especially when companies are grappling with several issues in this regard. 
Auto insurance fraud analytics is crucial since insurance companies find it tough to segment and predict claims, while falling behind on several parameters, enabling many people to undertake frauds without being detected.
AI-based data analytics is important for lowering the frequency of fraud detection in the motor insurance industry while lowering the costs of fraudulent claims that have been raised against policies. 
Fraud detection analytics in insurance are now being leveraged by insurance companies, particularly artificial intelligence (AI) based algorithms for detecting frauds and unusual requests for claims.
With ML (machine learning) and AI (artificial intelligence) technologies, insurers track prospective frauds continually through analytics and also automate vital jobs including the management of claims.
Why Is Ai-Based Data Analytics In The Motor Insurance Industry?
Fraud detection analytics in insurance are useful in the following ways: 
Insurance companies struggle with piled-up customer data, while being overwhelmed while fragmenting and organizing the same, let alone using it to leverage insights.
Resources are often wasted in decoding patterns without automating several useful processes.
Auto insurance fraud analytics in tableau or other insurance fraud analytics enable the quick detection of fraud once it takes place and it helps in connecting data sets that would otherwise be siloed.
Proper predictive analytics in insurance fraud helps in helping insurers organize data and control fraud prevention. These analytics offer more context with regard to patterns and behavioral aspects which are unique or new in the overall system.
Insurance companies can heighten focus on diverse customer profiles, adopting an investigative approach while also quickly identifying fraudulent patterns and activities. Predictive analytics and insurance fraud are a combination which enables proper identification of claims which are legitimate and enable a smoother experience for customers.
Along with using analytics insurance fraud solutions, insurers also look to obtain a more accurate and holistic perspective of available data with a view towards effective usage of vital information. This is majorly for taking more effective business decisions on the basis of insights gleaned from data. 
AI-based analytics also helps in freeing up several human and other resources for tackling complicated data and also helps in assigning the same for step-wise investigations for fraud detection. 
Frauds That AI-Based Analytics Helps Detect
There are several frauds that are easily detected by auto insurance fraud analytics tools. These include the following:
Exaggerated claims – In this scenario, people unethically raise claims, inflating or exaggerating their claim amounts.
False claims – Insured people sometimes make false claims, creating stories about incidents that never took place, such as thefts or even accidents.
Duplicate claims – The insured person raises not just one but multiple claims from the same insurance company for the same incident and date.
Traditional methods of detecting frauds are based on the development of heuristics revolving around specific indicators of frauds.
On the basis of the heuristics, taking fraud-based decisions could be made in diverse ways. In one situation, rules would be created for defining whether a case has to be investigated or not. In another scenario, a checklist may be prepared with scores for diverse kinds of fraud indicators.
Aggregations of these scores and the claim value would influence whether a case has to be investigated further.
The criteria for choosing indicators and the thresholds will be statistically examined and recalibrated on a periodic basis.
However, these methods have several issues, since they rely on manual interventions, which are prone to inaccuracies. There are also issues in understanding context-based relationships across multiple parameters which may not always be representative of the entire situation.
Fraud detection analytics in insurance help in spotting unusual patterns that human eyes do not spot often.
These include comparing existing data with new motor insurance claims for identifying non-fraudulent and fraudulent claims and also tracking consumer behavior continuously while analyzing accompanying patterns.
If there is a claim raised by an insurance company, then the system will raise the red flag by tracking older claims and highlighting them for investigative purposes. AI-based algorithms can swiftly find patterns that are highly suspicious across millions of claims, analyzing and reviewing them with real-time reports and visibility.
Insurance companies should not neglect AI-based analytics since it ultimately ensures superior ROI by reducing fraud and human resources alike.
FAQs
What is motor insurance fraud?
Motor insurance fraud can be an exaggerated claim, false claim, or even multiple claims for the same incident.

How can data analytics help in detecting motor insurance fraud?
Data analytics can help in identifying unusual or suspicious patterns in claim requests, matching the same with existing data and earlier claim history to flag and identify fraudulent ones.

What types of data can be used in motor insurance fraud detection?
Public records, earlier claim history, address change data, judgments, bankruptcies, criminal records, and such data may be used for detecting motor insurance fraud.
Summary

Article Name
The Role Of Data Analytics In Motor Insurance Fraud Detection
Description
Discover how data analytics plays a pivotal role in detecting motor insurance fraud, safeguarding insurers from fraudulent activities
Author
Publisher Name
Indus Net Technologies (INT.)
Publisher Logo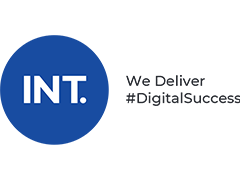 Subscribe to our Newsletter