back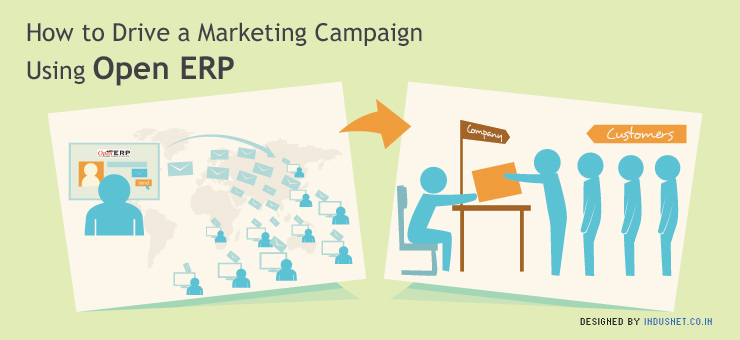 Internet Marketing
Marketing
How to Drive a Marketing Campaign Using Open ERP
There is nothing more important than a marketing campaign done right to achieve the kind of sales that you desire. Marketing campaigns are the crux of any communication that takes place between a company and its leads. Leads who are attracted to a marketing campaign invariably become opportunities and it is then easy to convert them into customers. However, to identify those leads and to engage them in negotiations which ultimately convert them into customers is a lengthy process that needs to be automated to a certain extent.
Using OpenERP to Automate Leads
No company has the time or resources to do it all manually. Enterprise resource planning systems like OpenERP are a great way to ensure that marketing campaigns are successful in automating leads and converting them into sales. OpenERP helps companies and organizations to identify leads, automate communication with leads and sometimes even opportunities and increase the number of sales and reduce the amount of real time communication saving you a lot of time and money. For this reason alone, it is important to use OpenERP as a tool to automate your lead automation. In this article, let us take a look at how OpenERP automates your leads.
Using Marketing Application in OpenERP
OpenERP comes with a specific application called 'Marketing'. It helps you to define your direct marketing campaigns. What it actually does it is helps you to automate communication with your leads. The module can be easily installed by choosing the 'Reconfigure wizard' and then select 'Marketing'. A marketing campaign allows you to send specific messages about your organization to a certain group of people. The campaign may be used for different purposes but the end result is to communicate a certain message to your clients and customers, also known as partners in OpenERP.
Automating Marketing Emails to Leads in the System
OpenERP uses contacts in your leads list to send them emails when you run a marketing campaign. These emails are sent automatically without your having to enter any addresses. All that you would need to do is design a marketing campaign that will work for sure. Hiring great copywriters and content writers is the key to ensure marketing campaigns are done well and that they succeed.
How to Segment Your Leads and Create Specific Marketing Communication
OpenERP also allows you to segment your campaigns. This can be done by clicking on the 'Segment' tab in the 'Campaign' module. You can segment your leads based on your own criteria so that specific marketing campaigns can be designed for specific groups. When you hit on 'send', emails will be sent only to certain segments and it becomes a valuable way to assess and monitor the results of your marketing campaign.
Email Templates
Thanks to several email templates and the possibility to build your own email templates right within OpenERP, you do not even have to worry much about hiring someone to design your email templates. OpenERP also helps in acquisition of leads, which will prove to be useful sometime in future.
Profiling Customers and Leads with Questionnaires
If you would like to profile your customers, OpenERP has a command for that as well. This is very important when you want to run specific marketing campaigns to existing customers who may prove to be repeat customers. What we like the best about OpenERP is that it allows you to create questionnaires for defining profiles. These questionnaires in turn can be used to create lists of leads all belonging to various segments. Such segmentation is what will help you to create marketing copy that is as specific as possible.
OpenERP is a great tool that will help you to achieve success in your marketing campaign. It not only helps you to identify people who may be prospective customers but will also allow you to create marketing campaigns and run them automatically. It allows you to segment your existing list of leads and create marketing mailers that are specific and directed to a niche market. This specificity helps OpenERP to assist you in your marketing campaigns. If you were looking for a great tool that can assist you in lead generation and following those leads with marketing communication, contact us for assistance.
Subscribe to our Newsletter