back

Digital Marketing
DigitalSuccess
General
Internet Marketing
Social Media
Influencer Marketing: 14 Things To Know In 2019
Have you heard of Lil Miquela? She's a 19 year old singer and influencer from California, with 1.3 million followers on Instagram (@lilmiquela). The stunning social media star was invited by Prada to take over its Instagram account during one of its Milan shows. Time magazine named her as one of 2018's 25 most influential people on the internet. But the only catch is; she doesn't exist. Yeah, Miquela is a computer-generated model and brands are attracted to her!
From Computer Generated Influencers (CGIs) and nano-influencers to Instagram killing accounts with fake followers – 2018 was an activity-packed year for influencers and marketers alike. Here's a rundown on important insights & news from 2018 that will have an effect on your influencer marketing strategy this year.
1) Micro-influencers are in the highest demand
Micro-influencers, or those with less than 100,000 followers, are the most sought after influencers because marketers feel they are cost-effective and have a better connection with their audience.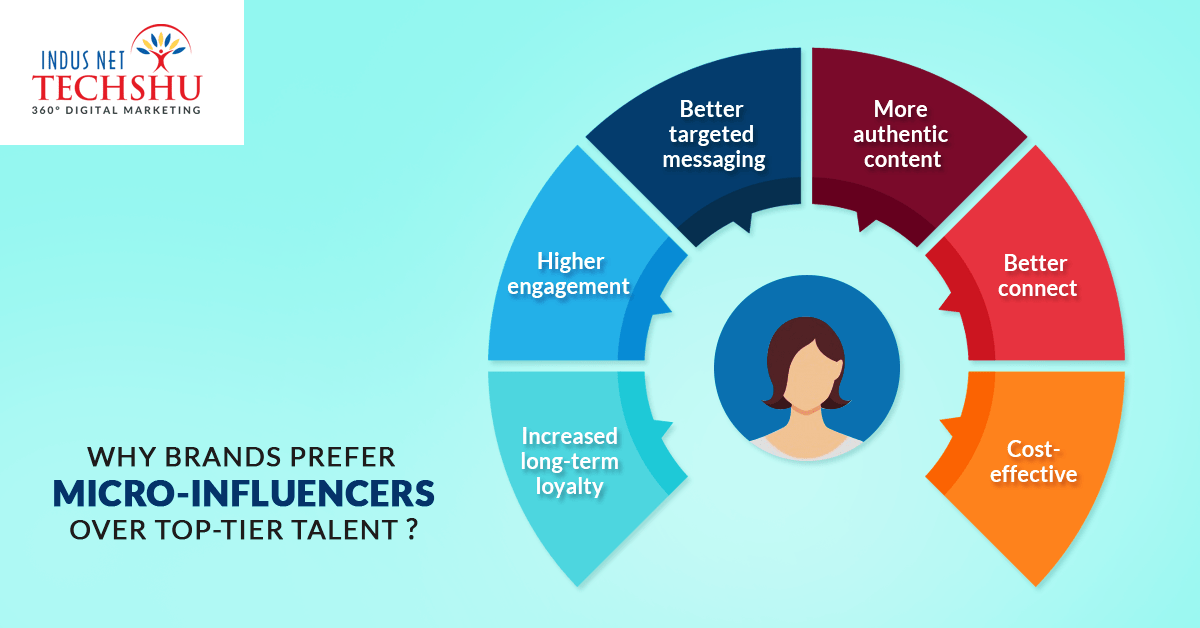 Brands have collaborated with micro influencers such as Steven Onoja, Yannick Merckx and Miette Dierckx because it's been reported that micro influencers generate 6.7X more efficient per engagement than celebrities with millions of followers. Brands like Google, Nike, Starbucks, Gillette, Sephora, Coca-Cola, and Red Bull are collaborating with micro influencers who apart from being great storytellers are adept at creating authentic content.
2) More efforts towards building trust & transparency
A startling report in The New York Times uncovers the "black market" of bot followers that can be bought for just a few cents each. And these fake followers were being sold to celebs including athletes, politicians, and film stars. Marketers and social channels are proactively taking steps to address the issues of authenticity and credibility plaguing the influencer ecosystem.
Last year, Twitter took major actions towards deleting suspicious accounts from the platform. The purge affected the follower count of celebs including Barack Obama, Katy Perry, and Justin Bieber. It was reported that Katy Perry, the most followed person on Twitter, lost at least 1.5 million followers! Instagram also took a major step towards cleaning the platform. It said
we will begin removing inauthentic likes, follows and comments from accounts that use third-party apps to boost their popularity. We've built machine learning tools to help identify accounts that use these services and remove the inauthentic activity.
At Cannes Lions 2018, Unilever's chief marketing officer, Keith Weed said that the brand won't work with the influencers who buy followers. He called for more transparency from influencers and urged the marketers and social media platforms to "take urgent action now to rebuild trust before it's gone forever". He laid out a three-thronged approach to improve the situation which involves "cleaning up the influencer ecosystem by removing misleading engagement; making brands and influencers more aware of the use of dishonest practices; improving transparency from social platforms to help brands measure impact."
3) Clamour to grow for real-life like content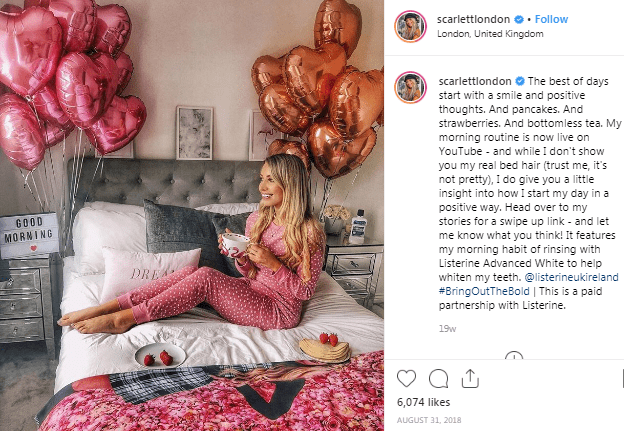 It's an Instagram promotional content for Listerine as it's been clearly mentioned in the post. Then, what went wrong with this post by Scarlett Dixon? Why did some users go berserk over this post? Let's check some of the comments
Listerine in bedroom… hahahah ridiculous post and constructed/fake reality

A picture that provoked a thousand arguments. Personally I see the irony/humour and think it's brilliantly staged 😉 *gets up, blows up balloons, makes the bed, puts strawberries on top of a plate of wraps, puts mouthwash on bedside table, takes photo

Imagine if girls actually looked up to you and realised they could never reach this (which many girls all over the world will never experience pancakes and strawberry's in a expensive hotel suite) especially the way suicide rates are going through the roof, you keep doing you though
Someone even suggested that the campaign was a parody set up by Listerine.
The more an influencer gives an unfiltered insight into his/her life, the better is the connection between the influencer and the users. We are seeing an emerging trend in the influencer landscape where more and more users are calling out the content creators who cram the feed with over-edited photos and carefully shot videos that border on faux reality. Amidst conversation around social media and its impact on mental health, we will see the trend to continue in today's age of envy as noted by The Guardian. The report quotes Ethan Kross, professor of psychology at the University of Michigan as saying "envy is being taken to an extreme…We are constantly bombarded by "Photoshopped lives" …and that exerts a toll on us the likes of which we have never experienced in the history of our species. And it is not particularly pleasant."
4) More opportunities for creators & brands
There have been a host of developments last year aimed towards helping marketers and influencers collaborate with each other. We saw Snapchat rolling out "Snapchat Storytellers" pilot program that connects brands with popular content makers. Facebook also launched Brand Collabs Manager to help marketers connect with relevant social media creators so they can collaborate on sponsored-content campaigns. It also rolled out a series of features including poll and game features to Live and on-demand video for Facebook creators and new profile settings that let creators place their video content front and center.
Also, there have been concerted efforts by social channels towards helping creators earn money and grow their fan base. YouTube, the world's largest video site, rolled out channel memberships, merchandising, marketing partnerships, and "Premieres" to help YouTube creators generate revenue from their videos outside of traditional advertising. The announcement read
With Channel Memberships, viewers pay a monthly recurring fee of $4.99 to get unique badges, new emoji, Members-only posts in the Community tab, and access to unique custom perks offered by creators, such as exclusive livestreams, extra videos, or shout-outs…Since launching in January, comedy creator Mike Falzone more than tripled his YouTube revenue.

We want to make it easier for more creators to sell merch directly from their channel. So we've built a product that allows them to do just that. From shirts with a logo to phone cases with a creator's face, we've joined forces with Teespring so creators can choose from over 20 merchandise items to customize and sell via a shelf on their channel…The creator of Lucas the Spider recently turned his hero character into a plushie selling over 60,000 furry friends and generating over $1 million in profit in just 18 days, according to Teespring.
We saw Snapchat opening commerce to Snap influencers. Also, last year Facebook ran a test for a Patreon-style membership model where fans could support their favorite creators with a monthly recurring fee.
5) Amazon to step up its influencer marketing program
As per a recent report by Business Insider, Amazon is expanding its influencer program by including several micro-influencers in its program. Last year influencer marketing platform Influence.co created a tool specifically for Amazon to help brands match with relevant influencers. It's been also reported that Amazon is offering hefty commissions to its influencers for selling the products. It offers 10% commission ( the highest amount) for Amazon's private fashion line, which in fact is in line with what other brands, like Levi's and Glossier offer through influencer platform RewardStyle. It's indicative that Amazon is upping its influencer game by competing with the leading fashion brands. Other categories include furniture sales by which the influencers can earn 8% commission. Non- Amazon apparel, shoes, and jewelry will net influencers 7% commission. Influencers will receive the same 7% of commission for the sale of Amazon products such as the Echo and Fire.
What sets apart Amazon's influencer program from others is the way Amazon has structured the payout model. Unlike others, Amazon doesn't pay its influencers to deliver a message. It pays commissions when influencers bring in paying customers.
6) We will see more collaboration between CGIs and brands
Shudu (@shudu.gram) world's first digital supermodel, made her Instagram debut with a breathtaking post where she posed nude with a stack of gold chokers around her neck and giant earrings. And soon after we saw Rihanna's Fenty Beauty line reposting a shot of Shudu with bright tangerine lips.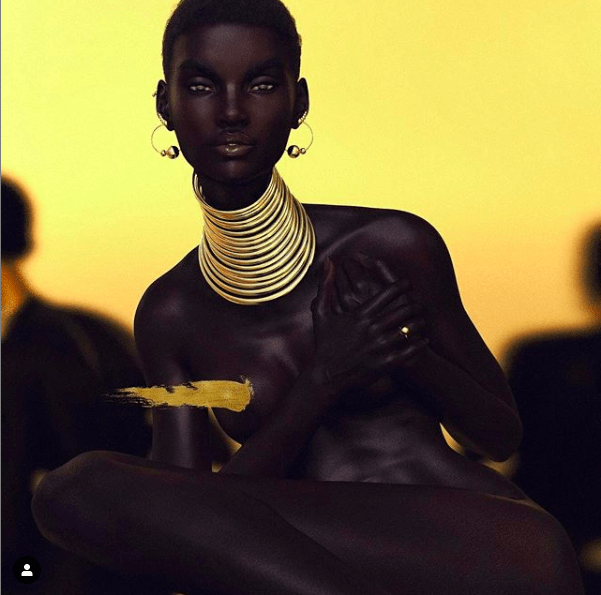 Shudu isn't alone. There's a powerful model gang out there ( Lil Miquela, Noonoouri ) taking the influencer ecosystem by storm. They look like real-life models, have an enviable wardrobe just the way high-end celebs do, hang out with bigwigs, and have millions of followers. And brands are increasingly collaborating with them to leverage their growing fan audience. For instance, last year we saw Noonoouri taking over Dior's official Instagram account for two days as the label presented its Cruise 2019 collection in Paris.
7) Employees as influencers
Last year Macy's hired its employees as brand ambassadors within Macy's Style Crew program. The staff can share Macy's-sponsored content to their respective social media feeds, including short video clips.
https://www.instagram.com/p/Bh-MgrbA-E6/?utm_source=ig_web_copy_link
It was reported that a Macy's staff who participated in the campaign generated a total of $15,000 of handbag sales in a week. It's not the first time that any brand has used employees to share promotional content. Vintage-inspired retailer ModCloth is known for its digital campaigns starring their employees. In 2015, it launched a digital swimwear campaign starring a diverse group of its employees wearing a mix of polka-dot bikinis and one-pieces in different sizes. It stirred up conversation and created a lot of positive buzz on social media as users described the campaign as "brave" and "incredible".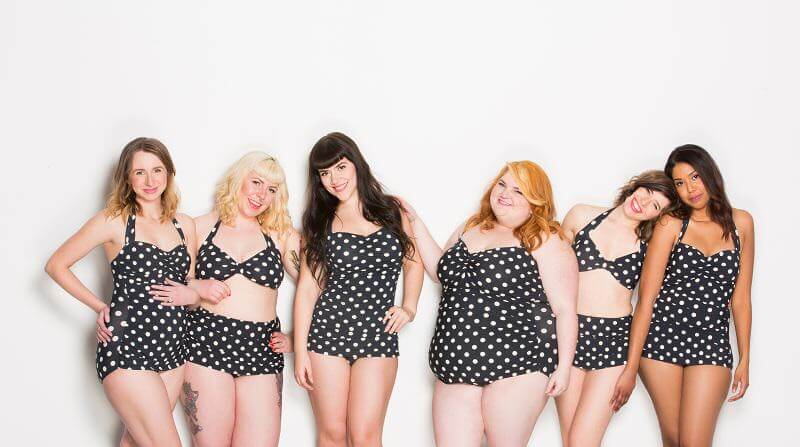 "Employees are the most credible voices on multiple topics, including the company's work environment, integrity, innovation and business practices", according to Edelman Trust Barometer report. And in 2019, we will be seeing more and more brands roping in their employees as influencers to convey brand messages in an authentic and reliable voice.
8) Brands Can't Ignore Instagrandmas and Instagrandpas
In an April 2012 survey by Pew Research Center, it was found that more than half of older adults (defined as those ages 65 or older) were internet users.
Unfortunately, most of the older adults don't feel that they are accurately reflected in today's advertising. A research by media agency UM found that 68% of the elderly population over 65 believe ads in the UK often stereotype people in their age bracket. Other interesting findings include –
Older people aren't tech-savvy is the most 'frustrating' stereotype used by marketers.
57% of the respondents said that they were upset by the cliche that older people were physically weak and decrepit.
59% of the respondents said that the marketers treated them as 'having nothing interesting to say'.
It seems marketers either are too focused towards targeting younger generation or are clueless on how to connect with the older demographic without the cliches and stereotype campaigns.
Brands should celebrate [older consumers] because from a strict marketing perspective they are a highly valuable audience.

Hugh Pile, CMO at L'Oréal
And he's right! People above 65s spend around £2.2bn per week on goods and services, according to a study 'Opportunity Knocks: Designing Solutions for an Ageing Society'.
Some brands like Dove, Missguided, and L'Oréal are thinking of meaningful ways to connect with the older generation. For instance, L'oreal collaborated with Helen Mirren to promote Age Perfect Golden Age day cream to celebrate a "more mature period in life"
L'Oréal also teamed up with Baddie Winkle (@baddiewinkle), an Instagram influencer who loves posing in skimpy swimsuits. With 3.8 m followers on Instagram, she's Instagram's hippest grandma and has teamed with big fashion brands like Coachella, Missguided, and Fashion Nova. She also collaborated with a mobile investing app called Stash for their campaign which encourages young people to "retire like a Baddie" by investing in their futures.
She also teamed up with Dimepiece's "State of Mind" campaign where she made the online space hotter with her bold pics where she's seen donning DimePiece's signature badass streetwear – from mesh tunics and oversized jerseys to sexy swimsuits.
9) Numbers alone won't help in the selection of influencers
Finding the right influencer to deliver your brand's message is a key factor in delivering the right message to your audience. But it remains a key challenge for marketers to find the right influencers. The number of likes and followers to measure the relevance of an influencer holds no water, especially in the age of bot and click farms that can fraudulently generate hundreds and thousands of them in a jiffy.
So, how are brand marketers zeroing in on the right influencers? In a report from Celebrity Intelligence, titled Influencing Beauty over two-thirds of the respondents said social media analytics, including audience insights and engagement metrics, have proven the most useful in establishing authentic partners.
While there's no debating the fact that numbers matter, but brands can't make decisions based solely on numbers alone. They have to look beyond the follower count and engagement metrics and evaluate the real reasons they might want to align themselves with an influencer. They have to focus on factors like the person's real interests, content themes, and values of the influencer. They have to evaluate whether the influencer represents those lifestyle characteristics that are important and relevant to the brand? Or does the influencer promote and engage in activities and causes that the brand supports? Here's an interesting read on what happened when Volvo Cars collaborated with Chriselle Lim, a fashion influencer, to promote their eco-friendly car wash.
When Volvo Cars launched an eco-friendly car wash solution in the USA, its campaign was around the cause of water conservation instead of product promotion. It rolled out a #DrivingDirty campaign, where the company challenged consumers to stop washing their car:

At Volvo, we've always stood for what matters to people. Saving water matters to us all. So whether you drive a Volvo or not, please help conserve water. Turn your dirty car into a badge of honor by writing #DRIVINGDIRTY on it nice and big. Ten post it online to get your friends and family involved too. We also know sometimes you just have to wash your car – like for dates and job interviews. So we introduced Consciously Clean: a waterless carwash solution that makes it easy to keep your car clean and your conscious cleaner.

To spread its message and reach a broader audience, Volvo collaborated with influencers and one of them was Chriselle Lim, a fashion influencer with over a million Instagram followers. Her feed, usually is filled with photos of her family, travels, and fashion trends. However, when she posted a photo promoting the eco-friendly car wash, negative comments flooded in. You can find it all here
Lim's loyal audience was young and fashionable women who could relate to her thoughtful advice on fashion and being a mom. And Volvo thought that through her they could reach a broader and a completely new audience. But they didn't realize that her audience would call her out on the post as they thought it was done solely for financial gains
10) Influencers working as real partners
In the early years of influencer marketing, the relationship between a brand and an influencer was seen in a transactional approach. Brands provided the influencers with product samples and the influencers featured these products in their content in a positive way. Typically, the role of influencers in many ways was limited to the top funnel of the customer journey. These dynamics still exist; however, we are seeing an emerging trend of influencers playing a direct role in sales. For example, Maybelline New York ran a successful live streaming event featuring celebrity Angelababy on social media app Meipai selling 10,000 lipsticks in 2 hours. Another famous example is that of Chinese fashion blogger Becky Li who sold 100 limited-edition Mini Cooper cars in just 5 minutes via the popular Chinese WeChat app.
Influencers are looking for meaningful relationships with brand. They don't want their roles to be simply limited to content creators – they want to get actively involved with brands as real partners. For example, L'Oréal Paris has a long-term collaboration with a few top-ranked influencers whom the brand calls its "beauty squad". They are the brand ambassadors of L'Oréal who publish "how-to" guides, give tips on L'Oréal platforms, and participate in new product development. The results of such kind of relationship-based approach are impressive – L'Oréal's Beauty Squad has seen its followership increase from 4.6 million to 6.3 million in just 12 months.
Similarly, MAC Cosmetics partnered with 10 beauty influencers from 8 countries to co-develop a new line of lipsticks for each of their country's local consumer markets. Each influencer worked closely with MAC Cosmetics labs to create their own colors and packaging for the launch. The brand regularly shared BTS clips of the group's lipstick creation process from their lab on their Instagram stories and Snapchat.
A research by HBR found that
Influencers appreciate it when their style and voice are taken seriously by the brand. As Annie (a beauty and lifestyle influencer, with 12,000 followers on Instagram) told us: "Surprisingly, over time I became friends with all the brands I collaborate with… actually not with the brands but with the people who are in charge of these brands." What's happening here is a process in which the brand and the influencer get to know and trust each other through a highly customized communication.
11) Brands partnering with local influencers
In 2017, Airbnb launched its #LiveThere contest in India. The contest winners visited their favorite destinations with popular celebrities – Nikhil Chinapa in Thailand; Anusha Dandekar in Milan; and Radhika Apte in London. These celebrities shared insights based on their respective interests to help the winners experience these cities like a local. Nikhil Chinappa shared insights on how to best enjoy music and adventure in Thailand, Anusha Dandekar gave insights into the hidden fashion hubs in Milan, while Radhika Apte suggested the best way to experience art and theatre in London. #InMilan with @VJAnusha received 3.2 Million+ views on Facebook; #InThailand with @nikhilchinapa received 1.7 Million+ views on Facebook; and #InLondon with @Radhika_Apte received 1.6 Million + views Facebook.
Local influencers are increasingly becoming a critical aspect of global marketing strategy as they have a local online fan following with regard to their particular area of expertise and they are at a much better position to influence the actions/decisions of their audience than a global influencer can do.
The voice from the local level can be even more important than the global players — people connect more to their local influencers — as the Millennial generation is extremely interested in authentic messages. That's why the voice of people who are authoritative and have their own point of view on a special topic is where Millennials will go to listen who are interested in that topic — they won't necessarily only turn to a mainstream global influencer. Bruna Scognamiglio, Vice President Global Influencer Marketing for Gucci Beauty
12) Quality content is still the king. Also, new storytelling formats to gain traction
In a survey by Socialbakers, it was found that sponsored & non-sponsored content by influencers receive nearly the same engagement. What matters is the story told in the right way.
Marketers are exploring new formats other than sponsored Instagram posts to leverage the power of influencers. For instance, Mercedes Benz created a 360-degree video featuring the Instagram-famous wolf dog, Loki, and his owner Kelly Lund. The video shows Kelly Lund drive a Mercedes through Crested Butte, Colorado and giving the audience a glimpse of the snowcapped mountains laden with evergreen trees through Loki's eyes.
Scotch whiskey brand, Lagavulin, released a video starring Nick Offerman where he's seen silently sipping whiskey in front of a fireplace for a full three-quarters of an hour in total silence. A clever spin on yule log videos, the video was aimed at creating a connection with a whole new demographic of digital natives through YouTube. It garnered 2m views in just one week, and the brand's YouTube channel subscribers increasing from 5.5K to 23K due to the campaign. It even won a Shorty Award for Best Influencer Marketing Campaign.
13) More collabs for cause marketing
Kantar's Purpose 2020 study found that brands that consumers perceive as having a positive impact on society grow at 2x the rate of other brands. We've seen influencer campaigns promoting different causes or standing for something such as Nike's collab with Colin Kaepernick, CoverGirl hiring James Charles ( who at that time had 400,000 followers on Instagram) as its first cover boy, and L'Oréal Paris partnering with transgender model Hari Nef for its True Match foundation line.
And these cause marketing campaigns aren't one-time events with short-term goals. In February this year, Nike unveiled "The Kaepernick Icon Jersey" with the sporting goods giant saying "The Kaepernick Icon Jersey is a celebration of those who seek truth in their communities…and those who remain true to themselves."
14) Kids as influencers to target the younger generation
There are 50 million kids aged 11 and under who represent $1.2 trillion in annual buying power ( *Source – Digitas Perspective, "The Next Generation of Consumers" ). A study from Facebook has shown that
64% of parents say their kids play a key role while the family zeroes in on a vacation destination.
62% of parents of teen children believe their kids have more influence on their buying decisions than they had over their parents before them
71% of parents believe their kids influence on how much they spend on products.
The influencer marketing industry is expected to be worth $5 billion to $10 billion by 2020, and kids are increasingly becoming an important part of the influencer marketing landscape because they can relate better to kids than a scripted or overly cliched & promotional traditional TV advertisement would. Brands such as Target and Walmart are partnering with kid influencers to launch a new collection of toys and apparels. Target's kids' apparel and accessories brand named Art Class was designed by kids including influencers such as Loren Gray ( at the time of design was 15 years old and had 6.5m Instagram followers) and Nia Sioux ( at the time of design was 16 years old and had 4.5m Instagram followers). Each influencer used Instagram to tell the audience how much fun they had working with the retailer to create looks that are original. Ryan of Ryan Toysreview launched Ryan's World, a toy and apparel collection sold exclusively at Walmart.
The Takeaway
Authenticity is the key – users are reluctant to trust online communication from brands: up to 25.2% of U.S. Internet users blocked ads on their devices in 2018. Brands are realizing it and are trying to find and collaborate with the right kind of influencers to put forth their brand messages. Also, influencers and brands will be looking for more win-win relationships, where influencers work as real partners with the businesses and not merely as a tool to promote brand messages – we will be seeing more influencers co-designing products and participating in conversions and sales in a more direct way.
This blog was first published by Indus Net TechShu in two parts – Part 1 & Part 2.
Subscribe to our Newsletter