back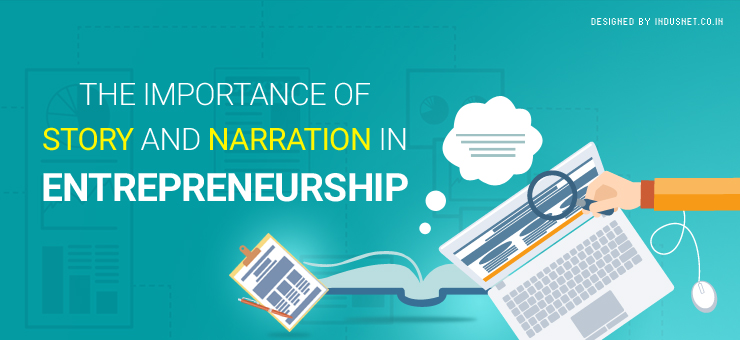 Strategy
The Importance of Story and Narration in Entrepreneurship
Great companies always rely on stories. Stories and narratives are a part and parcel of what a company wants to convey to its target audience, and how it wants to function as a business entity. Every company should have a story and a narrative attached to it. In this article, let us understand why stories and narratives are important in entrepreneurship and how it can form the basis of a company.
Stories leave a lasting impression
When an individual or a group of people sets out to start a company, there is usually a story behind their venture. This story is what motivated them to start their entrepreneurial journey in the first place. If you read entrepreneurship magazines, you will see that start-ups and companies usually have a story to tell. Most of us are attracted to companies that have a compelling story to tell. This story may give us insight about what the individuals in that company stand for, what their missions and goals are, and how they plan to fix a problem that exists in the market. Thus, the way they narrate their story makes an impression on us at a subliminal level.
What does a good story contain?
A good entrepreneurial story should have the right mix of ambitions, challenges, threats and opportunities. In fact, one can do a SWOT analysis of a good entrepreneurial story, and see where the company lies. A Strength, Weakness, Opportunities, and Threats analysis helps to understand the story and put it in the context of running a business. A good story is not only inspiring, but it brings to table solutions, in a completely different manner. In fact, the narrative of these storytellers will be very different from that of others who may have a similar story to tell.
For example, we are attracted to a company like Nike, whose narrative is that of high-quality sportswear designed for athletic bodies. Similarly, we may feel attracted to a company that has a story about how the founders started from the scratch, from a very humble beginning. These kinds of stories help us to understand a company's motives in an articulate manner, helping us to decide why they are there in the market in the first place.
Narratives are not exactly stories. They are the ways in which a story can be told. Different stories can be narrated in different ways to different audiences. Entrepreneurs will need to understand their audience well in order to come up with a narrative that is best suited for a market. Narratives help companies to form branding strategies, marketing plans, and corporate communication policies. These narratives also help consumers and clients to choose a certain company over others because the story resonates with them.
Looking forward
It is important to insert stories and narratives into the entrepreneurial journey because they always inspire and attract target audiences. They also help entrepreneurs to form policies, missions and objectives and branding strategies. It may seem difficult and unnecessary in the beginning but stories and narratives are extremely crucial for a company's success.
Subscribe to our Newsletter