back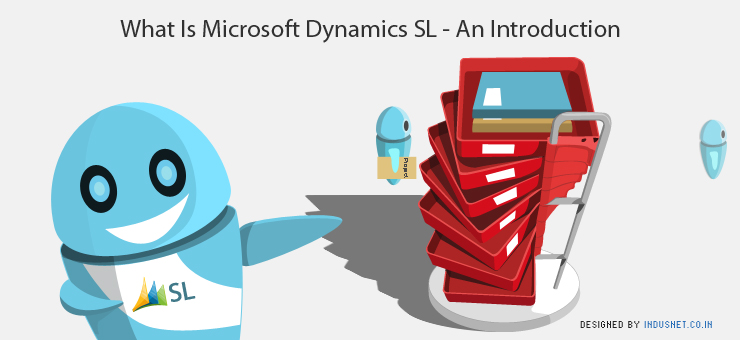 Technology
What Is Microsoft Dynamics SL – An Introduction
Organizations that are driven by projects have different needs. They cannot use traditional accounting and business management software programs as their requirements are very different from a manufacturing or service oriented company. Government contractors, construction companies and professional services firms need to have specialized software programs that help them to manage projects, meet with regulations and keep their customers or clients happy. Microsoft Dynamics SL is specifically targeted at project-driven organizations which cannot use other ERP systems that are available in the market. Before we understand how Microsoft Dynamics SL can help you, let us take a look at its history.
History and Development of Microsoft Dynamics SL
Part of the Microsoft Dynamics family, SL was originally called Solomon IV for Windows. It was created by Solomon Software, which was acquired by Great Plains Software in June 2000. In May 2001, Microsoft acquired Great Plains Software, and thus acquired Solomon as well. It used Microsoft SQL Server for database, Visual Basic for software and for customization language; it used Visual Basic for Applications.
Who Can Use Microsoft Dynamics SL?
The software program is great for project driven customers who need to ensure that projects are managed and completed in time. It takes care of project accounting, manufacturing, field services, supply chain management, electronic commerce and finance. To cut a long story short, it is the best ERP available for organizations that are project driven. Microsoft Dynamics SL 2011 is the latest version and is proving to be a great way to ensure that project driven companies make money and remain profitable in the long run. It can be used in governments, in the construction industry, and distribution focused organizations.
What Are the Unique Features of Microsoft Dynamics SL?
It reduces a lot of distribution costs and inventory, and helps organizations to streamline processes. Moreover, Microsoft Dynamics SL is a great tool to improve customer service. Other utilities associated with the program are completion of local and web based project analysis, time and expense entries, complex allocations, change order control and creation of proactive alerts and project workflows. Microsoft has continued to help organizations and companies that are project driven to use ERP solutions that reduce costs and increase productivity. Consequently, Microsoft Dynamics SL seems to be the best answer.
Getting Familiar with Microsoft Dynamics SL
Let us understand how Microsoft Dynamics SL can help you to manage complex project accounting. It allows you to streamline processes and receive real insight into what is happening within the organization. It always delivers reports on time and ensures that everything is on time and within budget. The software program enables greater control over the assets of the organization. it also ensures that financials are taken care of, and profitability is increased. Thanks to its flexibility, one can rest assured that everything is taken care of when it comes to handling a project based organization. The powerful core project management system allows companies to manage accounts and meet requirements that are specific to project based industries. There are applications that are tailored to construction, government contracting, professional services and distribution.
Specific Industries that Microsoft Dynamics SL Is Targeted At
If your organization is into construction, Microsoft Dynamics SL helps you to achieve increased sales, manage projects, assess job costing, manage materials and integrate all this into your financial systems. If you are into government contracting, it allows you to complete your projects on time and stay within budget and specifications. It also helps you to collect information and comply with government regulations. If you run a professional services company, Microsoft Dynamics SL helps you to make better decisions, manage people and finances and increase your clients and profitability. Distributors can use Microsoft Dynamics SL too, and integrate it with their warehouses and financial systems.
We have helped a number of companies to get used to Microsoft Dynamics SL and install it successfully across systems. If you encounter any issues with your existing ERP system or you wish to learn more about Microsoft Dynamics SL and other related ERP systems do not hesitate to contact us. After all, enterprise resource planning systems are extremely crucial in sustaining long term health of companies and organizations.
Subscribe to our Newsletter