back

General
Why performance management is an integral part of an organisation?
Performance management is a dedicated system that leverages sets of rewards and goals to encourage employees to dedicate themselves more towards work. Managing employee performance is a great way to optimize work procedures, while also achieving higher productivity and efficiency at the same time.
It is not only vital for goal achievement, but also for strategic alignment of organizational goals and employee efficiencies. It also helps in terms of fostering better employee development and engagement in the long run. Here's delving deeper into the concept and its implications for organizational success, employee engagement, and other crucial aspects.
The Importance of Performance Management for Organizational Success
Performance management can be a pivotal pillar as far as goal achievement or organizational success is concerned. Here are a few core points that will illustrate its importance in this context.
Performance management is the process of evaluating, supervising, managing and tracking the work of team members or employees.
It is an alternative for regular employee appraisal systems, enabling managers to evaluate employee performance in a more extensive way.
Successful performance management strategies are continuous, which means that managers have more scope to reward and correct team members.
Good management enables teams to accomplish their long-term and short-term goals with strategic alignment as far as company objectives are concerned.
These programs use specialized tools for tracking objectives, milestones, and employee productivity.
Performance management enables easier goal setting, aligning with employee objectives and present roles.
It also ensures superior team engagement while enabling open dialogues between managers and people that they supervise.
Through enabling transparency in the system and helping teams create smarter goals, performance management goes a long way towards enabling more positive outcomes.
Continuous performance management enables better employee development since they help employees understand how they perform at all times.
Managers adopting these programs can also make better improvement blueprints for employees, with the help of progress-based insights. They can also allocate resources likewise.
Performance management programs also help managers identify better-performing employees and offer them suitable rewards and recognition. Additional opportunities to earn rewards can also be given to employees. This will help employees feel more appreciated, while enhancing retention.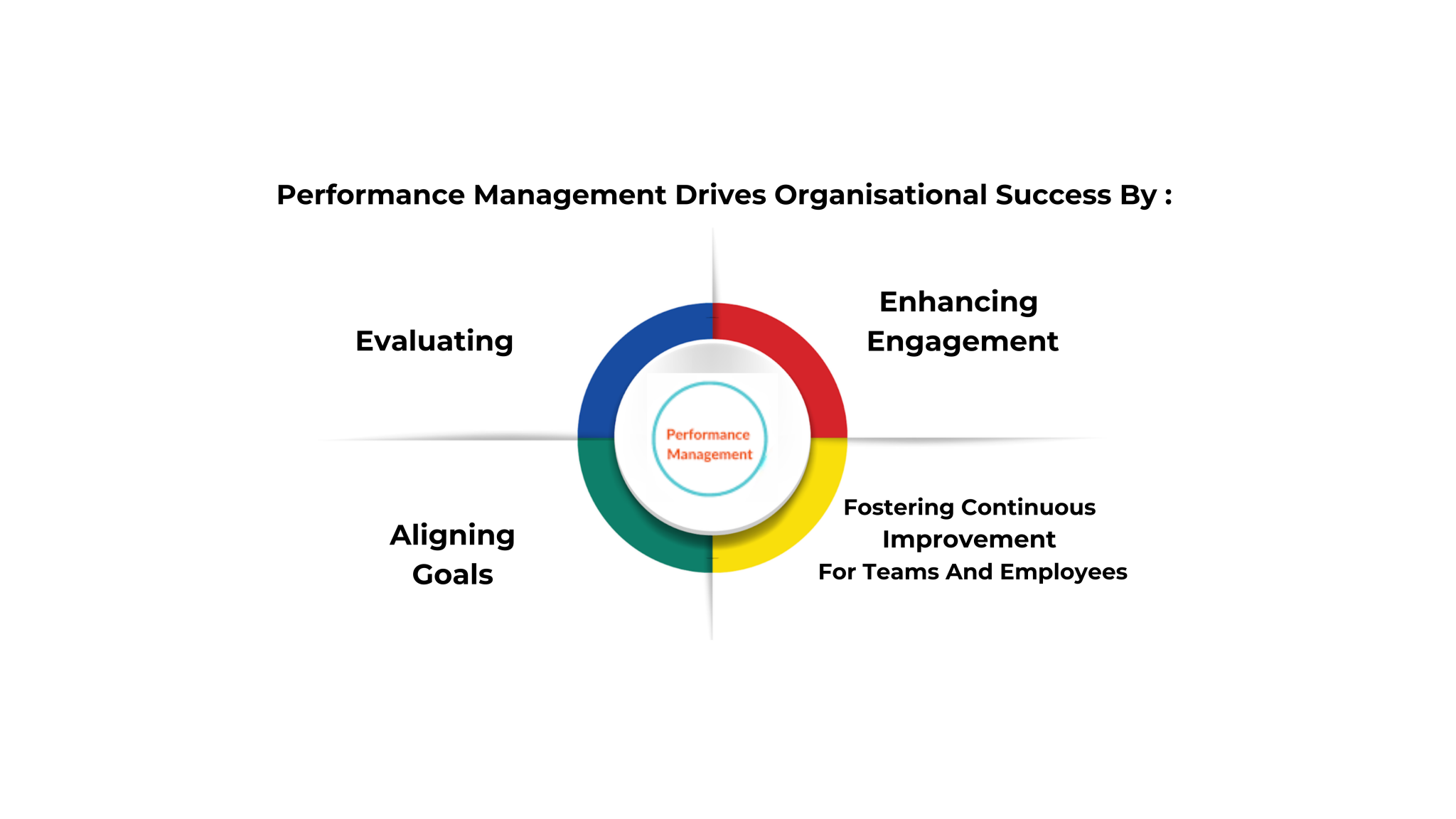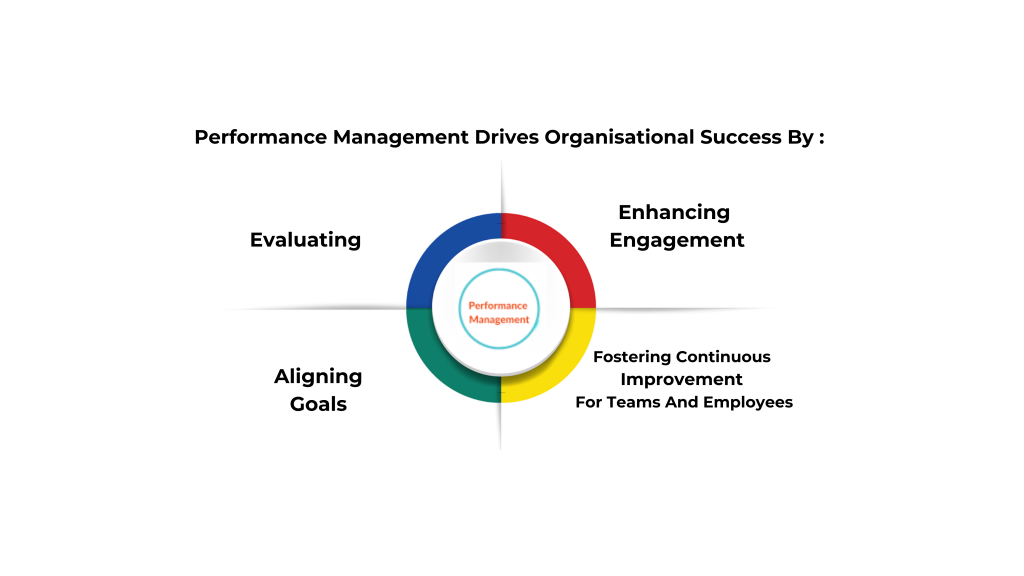 How Performance Management Can Improve Employee Engagement and Productivity
Performance management can go a long way towards enhancing employee productivity and engagement levels. Here are a few aspects worth noting in this regard.
It will help greatly with developing leadership skills of employees. Managers can use these systems to encourage higher employee accountability while also identifying potential leadership attributes.
They can also offer valuable feedback throughout the entire process, thereby enabling team members to perform better and ensure consistent value for the organization.
Adopting these programs can improve engagement, while enabling managers to inspire and encourage employees to perform better. This enhances productivity and lowers subsequent stress levels. Employees can retain focus better while achieve a lot more in lower time.
Performance management can help boost engagement, avoiding any disconnect between employees and the company leadership. This will automatically lead to higher job satisfaction and loyalty among employees.
Employee recognition and reward systems are also facilitated through these systems, with a more accurate and visible performance and feedback mechanism.
Performance management not only helps employees strive to perform better, but it also increases engagement through continuous improvement and feedback.
Effective performance management thus forms a key part of employee engagement initiatives.
Engagement plays a vital role in boosting individual performance. Outdated mechanisms like appraisals and performance reviews may not work for companies anymore. If done in the right way, performance management can foster superior engagement and help in accomplishing organizational goals faster.
It also leads to a better sync between company and employee objectives. There is a marked shift in the approach from more assessment-oriented to feedback-driven.
Advanced systems for managing performance will come into play sooner than later, with technological disruptions on the anvil too. This will help organizations greatly in terms of motivating employees better, engaging them successfully, and ensuring higher productivity.
FAQs
What are the key components of a successful performance management system?
Some of the core components of a successful performance management system include developing, planning, rating, monitoring, and rewarding. They complement each other and lead to more effective performance management.
2: How does performance management enhance accountability and transparency within an organization?
Performance management helps in boosting organizational transparency and accountability. Focusing on continuous tracking and accountability leads to a more transparent and healthier working environment. This leads to more transparency on performance feedback and also boosts employee autonomy and development. This naturally enables higher employee engagement and they can take more ownership of their work accordingly.
3: What are the potential benefits of incorporating technology into performance management processes?
There are numerous advantages of integrating technology into performance management procedures. It lowers human bias along with ensuring more affordability and transparency accordingly. Compliance levels also go up while reporting mechanisms are also improved as a result. Technology-based performance systems enhance engagement, target reviews, tracking, assessment, and customized performance scales.
4: How can performance management help in identifying and addressing skill gaps within the workforce?
Key performance indicators or KPIs can help evaluate career progress of employees along with overall retention and eligibility for promotions, rewards, and bonuses. They will also help companies identify contribution levels of employees while identifying skill gaps. Employee assessments are also great ways to discover skill gaps along with 360-degree reviews and observations. Performance benchmarks can also be set and monitored.
Summary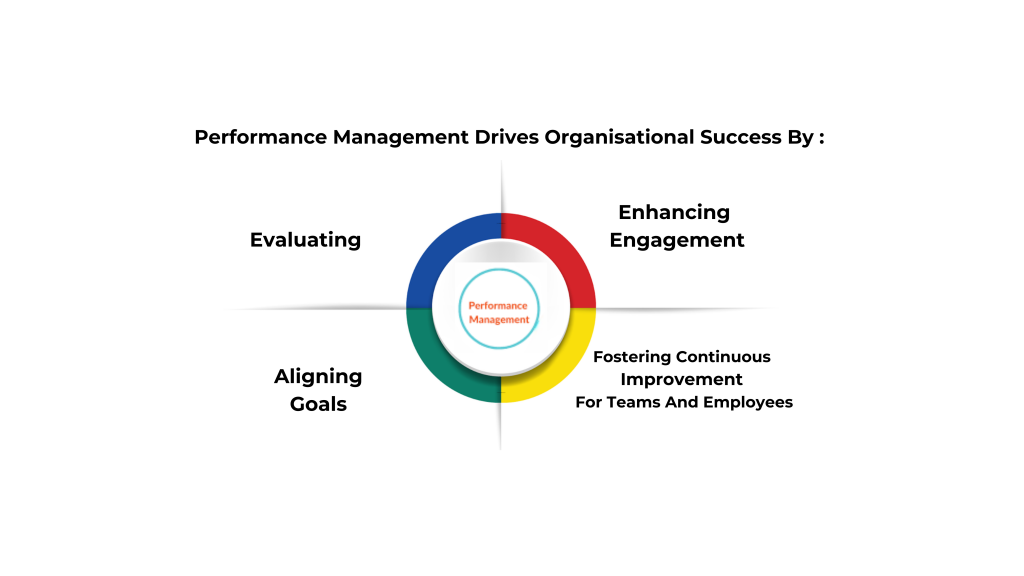 Article Name
Performance Management System
Description
Elevate organizational success with our cutting-edge Performance Management System, optimizing productivity, engagement, and growth through data-driven insights.
Author
Indus Net Technologies (INT.)
Publisher Name
Publisher Logo
Subscribe to our Newsletter