back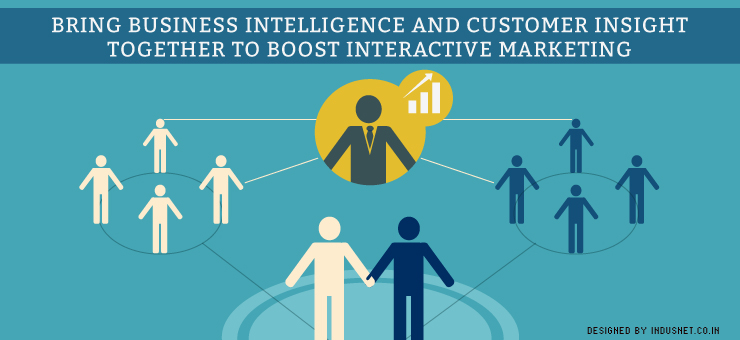 Digital Marketing
Marketing
Bring Business Intelligence and Customer Insight Together to Boost Interactive Marketing
The importance of Business Intelligence (BI) cannot be highlighted enough. It helps companies to convert huge amounts of raw data into meaningful and useful information. That information can help companies to identify new opportunities which can be further developed. If anything could make the huge amounts of data user-friendly, it is probably only business intelligence.
Customer insight, on the other hand, analyzes the interests of the consumer with respect to a brand. It helps to understand people's desires, aspirations, moods, mindsets, culture etc. that can drive them to take action.
Connecting Business Intelligence with Customer Insight
Merlin David Stone (The Customer Framework, Ascot, UK) and Neil David Woodcock (The Customer Framework, Ascot, UK) published a paper in the Journal of Research in Interactive Marketing, which helps us to understand how customer insight and business intelligence can complement each other & help a company to enhance its interactive marketing.
With big data becoming increasingly available to companies and with their own software programs collecting more information about customers than they ever did in the past, it is high time that both business intelligence & customer insight are brought together. In this article, we briefly describe the paper published by M. D. David and N. D. Woodstock (2014).
The study, its methodology and its findings
Titled "Interactive, direct and digital marketing: A future that depends on better use of business intelligence", the study aimed to explain the importance of bringing business intelligence and customer insight together, in order to support interactive marketing campaigns. It was based on the researchers' own experience in assessing customer management capabilities of companies and also, a review of literature that helped them to learn more about business intelligence and customer insight.
The most important finding of the study was that companies need to pay more attention to the governance of business intelligence. The authors found that customer insight teams, usually, employ a self-service approach when it comes to business intelligence and that is not always a good thing. By bringing business intelligence and customer insight together, interactive marketing can be enhanced.
They also found that the interface between CI and BI is not researched well & if more research and development takes place in that domain, all of us would benefit a lot. The authors believe that the interface between BI and CI is very new & more research needs to be undertaken to reap the benefits.
Analysis of their findings
IT governance often takes a backseat when companies need to take care of marketing, generating leads and doing the actual work. In our opinion, corporate governance of Information Technology, including business intelligence is extremely important for the success of companies. If departments that engage in customer insights also engage in using business intelligence without being governed under certain policies, it might result in haphazard analysis.
Moreover, the above study explores the importance of bringing both business intelligence and customer insight together, in order to enhance interactive marketing. The need of the day is to have certain policies in place and also make changes to existing framework so that both business intelligence & customer insight are complementary to each other, instead of using either in a haphazard manner.
Interface between CI and BI needs to be studied together, so that executives involved in either can make better decisions. Further research is required to explore ways in which both of them can be brought together. When marketing has begun to stress on the importance of interactive communication, novel methods to use business intelligence and customer insight together will help companies to reach the target audience better.
Final thoughts
If you already have both BI and CI in place, try to restructure your IT governance to ensure that data is analyzed in a useful manner. If the interface between CI and BI are brought together & governed appropriately, resulting analysis can be valuable to interactive marketing and to understand our customers better.
References
Merlin David Stone, Neil David Woodcock, (2014) "Interactive, direct and digital marketing: A future that depends on better use of business intelligence", Journal of Research in Interactive Marketing, Vol. 8 Iss: 1, pp.4 – 17
Subscribe to our Newsletter