back

FinTech
Emerging Digital Transformation Being Witnessed By The BFSI Sector
In the digital era of 2020, where technology is driving change in almost every industry, BFSI is not lying behind. Rather, it is one of the prime sectors where digital disruption has forayed at a rapid pace and transforming the way it functions over these years. With every passing second, digital transactions are emerging as a survival imperative. No doubt, COVID-19 pandemic has played a catalyst to this transformation, but in an extremely competitive premise, eliminating silos and maintaining a collaborative ecosystem is crucial to delivering seamless customer service.
Though positive effects of the technological innovations are already evidenced in Indian BFSI, it's high time to scrutinize in parallel, why the disruption is outweighing the benefits in certain areas. Here's an insightful take on the emerging trends and their impact by the industry leaders like Chandra Shekhar Ghosh, the CEO of Bandhan Bank and Abhishek Rungta, the Founder & CEO of Indus Net Technologies, an award-winning digital-first agency that is playing a key role in syncing technology with digital marketing.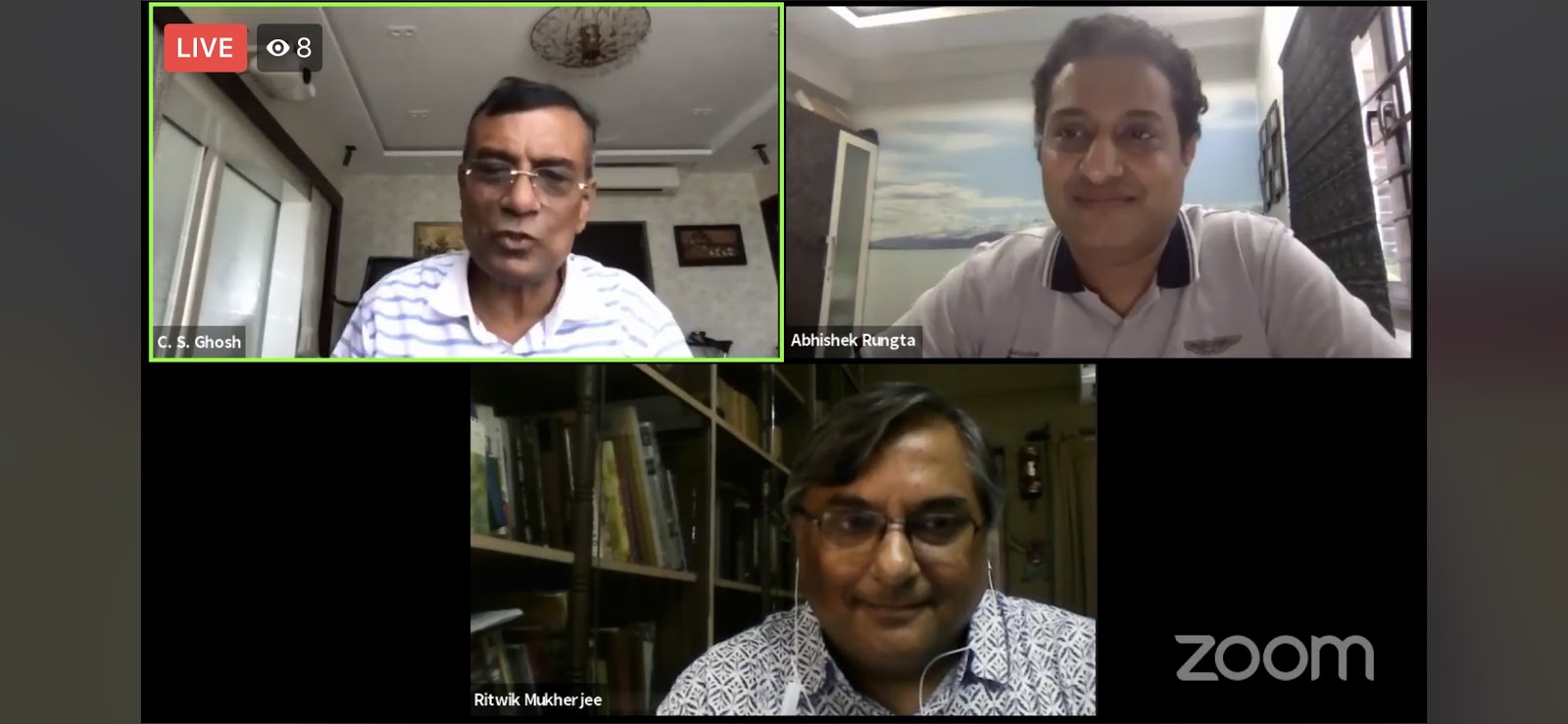 Are the Large Tech Enterprises the Forerunner of Digital Disruption in BFSI
Financial services is fundamentally a tech business and it's absurd to see them separately. The future of digital disruption in BFSI will mostly be an interplay between the involvement of technology in traditional Banking. As quoted by Abhishek Rungta, " Traditional banks will gradually emerge into a regulated platform to provide the transactions, compliances, data hubs, and microservices, and syncing technology in this system will provide them with a competitive reach.
He has added, "Tech companies that want to become banking institutions eventually through their reach, data on individuals, and ease of access for the masses. These are companies like Google, Facebook, Amazon, and Apple. Apple may not be playing a role in the Indian market anytime soon, but I expect the other three to disrupt the financial services industry fundamentally"
"Fintech (many of them will die, some will survive – the ones who have figured out the right product and marketing) who will create long-tail financial products which will sit on top of the platforms offered by traditional banks and the tech-giants turned financial service institutions"
Is Digital Disruption Something Beyond Online & Mobile Payments
Digital payments are more of a tool for customer service. In reality, digital disruption connotes a bigger picture in terms of analytics, machine learning, fraud detection, robotics process automation, blockchain implementation, innovative distribution channels, and many more. In the coming years, new business models are most likely to emerge as the disruption will impact the relationship between bankers and merchants, as well as between technology providers and financial institutions and fintech.
Human Interface or Hybrid Model: What's the Next Big Thing
We cannot ignore the fact that customer relationships are built on an empathetic or emotional plane. AI cannot match the emotional quotient of the human interface The digital speed will surely be a deciding factor in terms of the current scenario, but without a hybrid model, the banks will succumb to the conundrum in the long run.
The Bottom Line
The digital transformation is not an overnight affair. Rather it's more of a strategy that needs continuous work in progress. Banks need to reinforce their respective strength areas and redefine their operations with friction-free digital-first models. Alongside, it's important to look at mitigating risk factors in digital transactions.
It's high time that the banks start focusing on customer-centricity and comprehend human behaviour above everything else. Still, there is a major segment of the unbanked population, who are still interested in cash dealings instead of adopting digital channels. Before diving into the digital wave, it's important to decide whether the digitization initiative will benefit this group as well as the consumers as a whole.
Check out Mr. Abhishek Rungta and Mr. Chandra Shekhar Ghosh discussing about "Emerging Digital Transformations Being Witnessed by the BFSI Sector"
Subscribe to our Newsletter