back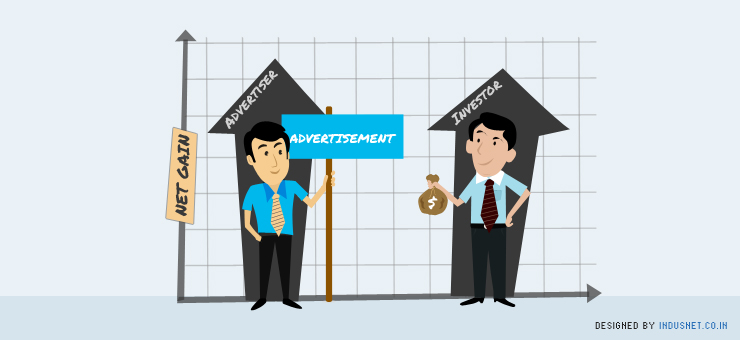 Digital Marketing
Marketing
Facebook Ads: Do Investors Gain More or the Advertisers?
Recently people have begun to argue if Facebook is acting too fast and hastily in offering ad services to businesses. People have begun to wonder if this is to entice investors or truly help advertisers. Before we discuss that, let's understand how Facebook ads work.
Why and How to Begin with Facebook Ad Campaigns?
Most companies will soon need to utilize advertising services offered by Facebook, as social media has thrust unforeseen ramifications on traditional marketing methods. It is no longer enough to rest one's marketing case by targeting PPC campaigns on search engines and assume that all is going just perfect. It is important to understand the significance of social signals and why it is necessary to adopt Facebook ad campaigns as part of a larger marketing plan.
If you wanted to know how to set up regular Facebook ads, it is rather easy. Key elements that make up Facebook Ads are the Ads themselves and whatever 'Ad Creative' is required to publish that. You would also need to know who you must target and set the bids and budgets right. There are tools that help you to engage in analytics and optimization of your marketing campaign on Facebook as well.
Where Can Facebook Ads Be Placed?
Facebook ads can be placed on Facebook Pages, Facebook Applications, Facebook Connect and Facebook Events. Facebook offers two kinds of advertisements that are particularly popular, regardless of the various test features they have introduced lately (including Sponsored Stories).
Types of Facebook Ads
Facebook Ads are traditional branded ads that lead the users to an external site or a Facebook app or Page. A Social Ad is a fully branded ad but appears in sync with social interactions performed by users' contacts. Social Ads are displayed in the Mini Feeds. Ideally, you should first use Social Ads and move on to Facebook Ads in order to reach a wider target audience. The key is to encourage people to like your Facebook business page so that social actions take place in a coordinated fashion. When your fan base on Facebook builds, Social Actions (user actions that result in required marketing results) increase and your marketing campaign may even go viral.
What Are Facebook's 'Sponsored Stories'?
Last year, Facebook announced the Open Graph and savvy marketing professionals immediately knew that it was going to change the way we advertised. Just a few months, Facebook also announced a novel kind of Sponsored Story which is based on the premise of Open Graph. When a Facebook user reads and article or listens to a song, advertisers would be able to target that user even if they do not own the app that the user is accessing the content through. However, the ads appear only if one of the users friends on Facebook have viewed, listened or watched a particular piece of content. This helps to target the user in a very accurate manner, with the logic being if friends like something, a particular user must like that product or service too. However, it comes with the disadvantage of severe restrictions over the exposure of the Ad.
Facebook Unveils Offsite Ad Sharing
Facebook also recently started testing shareable ad units which would allow users to share offsite ads on Facebook. Until now, marketing professionals have had to purchase their ad units or Sponsored Stories. The new proposal will allow marketers to share ads through Facebook's Open Graph even when these ads are not located on Facebook. In the likely scenario, a company would be able to place Facebook share buttons on external ads, and when a user clicks on these share/like buttons on an external ad, he/she would be able to share that such offsite ads on Facebook. This can have enormous ramifications on the way we currently ad social advertising and online marketing. If offsite ads can be shared on Facebook, they may become bigger than Sponsored Stories.
Is Facebook Trying to Win Over Investors or Helping Advertisers?
The enthusiasm at Facebook to introduce advertising features has made people skeptical and caused them to wonder if these services are meant for advertisers or investors. We must remember that Facebook recently went public and did not have a smooth start at Wall Street. In fact, Facebook has been criticized for a number of reasons and its stock fell considerable within days of announcement that it went public.
Facebook IPO was a failure, most investors and analysts admit. This makes many analysts think that the new advertising features may simply be a ploy to attract investors and keep them in good humor. It may partly be true, but we must remember that at the end of the day, Facebook needs advertisers to keep itself and its investors happy.
With that in mind, if its advertising services did not appeal to businesses and if they didn't work as planned, Facebook would lose its investors as well. It is probably a win-win-win situation for all the 3 entities involved. Not only will Facebook become established as a major revenue generator for companies, it will also appease investors and make profits for itself. Thus, it is quite possible that Facebook Ads were designed for both advertisers and investors and that is not a bad thing.
Subscribe to our Newsletter