back

AI & MI
INT. Pulse
INT. PULSE
Dear Colleague, these days, if a tech newsletter does not start with the acronyms AI or ML, it can be safely assumed that its writers are probably living under a rock.
Thus, to mask our prehistoric addresses from over 40 thousand monthly readers, we are starting June's Pulse with an AI story, but there's a twist.
Out With It, Please.
Okay, so word on the street is, contrary to the doomsayers, AI and ML seem to be creating new jobs for humans, faster than they are killing employment.
No Way!
Surpriiise. A good 75% of companies think that they will adopt AI in their businesses soon enough; the great challenge now is to get the staff with the necessary expertise to fill these new jobs.
Many human resources folk are also suddenly agreeing that the labour market is being shaken by the demand for new workers in AI-related areas.
Where Are These New Jobs?
Alright, we will start you off with two.
For instance, AI can create personalised medicinal treatments, precision farming and sophisticated industrial methods. These new products and services can lead to new responsibilities in research, development and marketing, along with new skills and experience requirements.
The emergence of AI-powered digital assistants and smart home appliances has opened up new career prospects for hardware engineers, data analysts and software developers, akin to how autonomous vehicle and drones have opened up new career prospects for engineers, technicians and logistics specialists.
Always A Catch
While more employment is always cool, AI is expected to make some jobs obsolete too, especially in the content generation area.
This means, pretty soon, as generative AI begins to write this newsletter, you may receive INT. Pulse twice a day instead of once a month, and we will have retired to the Himalayas.
Win-Win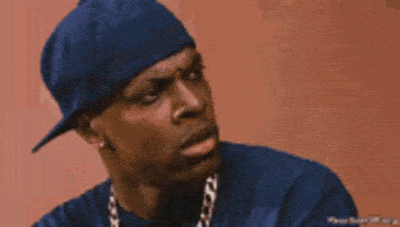 Sample this.
On 14th June, Sweden reported unexpectedly high inflation for May, causing economists and all their tech tools to wonder: What on earth kept prices that high? (Side Talk: Dealing with an analytical crisis? Solve it over a
with Dipak Singh, our analytics & AI head honcho).
And then it dawned upon them like a Manali sunrise: Beyoncé.
The pop superstar put her Renaissance tour on the road in Stockholm last month, pulling 80,000+ fans to the city over two nights.
Danske Bank finally deciphered that for this influx of concertgoers, hotels and restaurants upped their prices to such a degree, it skyrocketed overall inflation.
Your Takeaway
The fact that one person, by the sheer force of her popularity, was responsible for higher inflation in an entire country is…beyond analytics.
Danske's chief Swedish economist, Michael Grahn, quoted, "It's quite astonishing for a single event. We haven't seen this before."
Well, now we have.
GA4: Underreporting Traffic? No Papa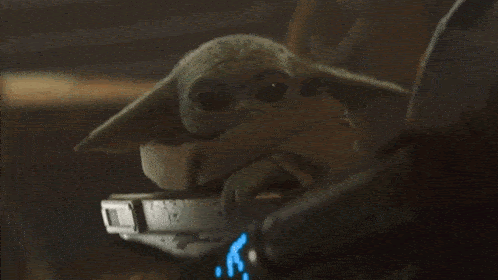 Alright peeps, the Universal Analytics (UA) sun is finally setting and come July, Google Analytics 4 (GA4) is all we have, making migration to this new platform mandatory.
But, but, but… with GA4, you may also be saying hello to underreported website traffic.
Before you start comparing it to the train wreck some recent Windows upgrades were, we advise you to read on.
What Happened Here?
Indian proptech giant, Square Yards, usually gets ~70% of its web traffic from mobile devices and the rest from Desktops/tablets. But on switching to GA4, they found a hot-potato drop in traffic stats.
On fishing in deeper waters, the folks at SY found that mobile traffic was under-reported by the GA4 tracker. This could also be-happening/happen to you.
GA4, Give Me Everything Please
So, there's this important setting in the GA4 Console that allows Google to collect metadata about granular device details of your site and app visitors, so it can provide you with location and device-based info.
This is turned OFF by default for any new property being created in the GA Dashboard. 🤷🏻‍♀️
Fix?
1️⃣ Go to your GA4 property settings 2️⃣ Select Data Collection, and 3️⃣ Enable Granular location and device data collection.
Aaaand, you're done.
📌 We are keeping our crawlers active on GA4 stories for a 'best hacks and tips blurb' in our July edition.
Btw, if you need help with GA4 migration, or perhaps, take GA4 to its optimum limits to power growth for your business, Sanjeeb and his team are all set to help you out. Reach out to Sanjeeb here.
AI/ML: How Nvidia Hit A Jackpot Selling Chips
We've all heard of cashing in your chips post winning big but selling chips to hit a jackpot? That's a new one and the trophy goes out to hardware giant, Nvidia.
How Come?
1️⃣ For starters, you should know Nvidia (USD960B)* is now worth more than:
Facebook (USD665B)
Tesla (USD618B)
Netflix (USD168B)
*as on May 27, 2023.
2️⃣ This is the company that started 30 years ago and was for almost all its life, only a video game chip maker.
3️⃣ You should also know that over three decades, Nvidia was on the verge of bankruptcy 3 times.
How On Earth Then……?
It turns out Nvidia's GPUs (originally created to improve gaming graphics) are also well suited for the data processing and model training demands of generative AI.
Like this analyst said, "Training AI models demands chips that have large memory…Nvidia is the only company making those chips."
The rest is history (in the making).
­Stuff We Are Watching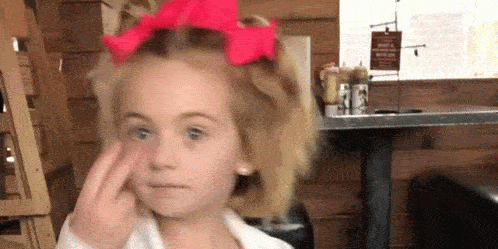 📌Instant Productivity Boost: You know what's hot? Bring your own device (BYOD) programs are, as they can potentially save organisations big money on equipment – and they might increase productivity.. but there are flip sides too.
📌 A Funding Tip That Works: CEOs and CFOs looking for funding? Remember, when framing your competition to investors without having to buy them antacids or anti-stress pills, follow this hierarchy of competition, from most worrisome to least.
📌 Are Cookies Dying? In one word? Yes. In fact, we may have only 50-odd weeks left. That's the estimate for cookie-pocalypse. Educated guesses we gathered from all over indicate that Google will get rid of 3P cookies in Chrome around mid-October 2024. Here's what you should do.
People from the content world, if you're searching for cheap retirement homes in the Himalayas after reading our opening blurb on AI, drop the plan. It seems AI's RoI has got bankers moving towards AI adoption in a dizzy.
As a result, jobs like writing newsletters, blogs, ad copies, social stuff, collateral content, and ummm, newsletters
, can remain for now.
You Say?
With all our heart! That's because a recent Gartner report unearthed that while nearly 50% of banking execs surveyed in February 2023 said they had no plans to incorporate generative AI into their business, the number of naysayers had plummeted to 7% by April.
In fact, in April, about ~17% said that they were already implementing AI tech, up from 7% in February. Probably, really, does mean AI is creating more jobs for now.
You can book yourself a
and an AI Guided Tour (all on us), to see how you should go about using that tech for business growth.
Or, simply hit reply to this email and get instantly connected to a team of 850+ technology experts to start any kind of conversation, or to solve burning revenue problems for your business within a realistic timeframe.
See you in July. Stay dry. Cheers!
Team INT
Subscribe to our Newsletter