back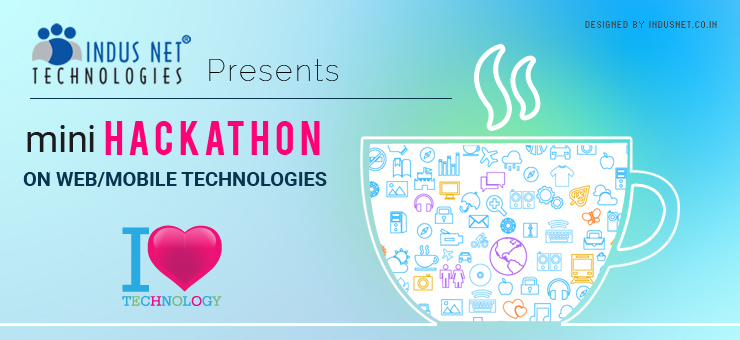 Events
Technology
Indus Net Technologies(INT.) Sponsored Hackathon For People Who Just Can't Stop Loving Technology
"Any sufficiently advanced technology is equivalent to magic."
– Sir Arthur C Clarke
Yes, a magic that transforms ideas into reality. Technology is that beacon of hope in our lives; a blessing that keeps improving our lives for the better! And to acknowledge the contributions of technology, Indus Net Technologies(INT.) came up with a unique way of celebrating this joy with promising young minds.
It was the 23rd of April, 2016, when a Mini Hackathon was sponsored at EntreSpark – 2016, at the Heritage Institute of Technology, Chowbaga Road from 8:30 am to 8:30 pm. A hackathon is a platform that enables people to use technology and let the figments of their imagination come to existence. The event was organized to promote young minds full of innovative ideas.
The participants were young students with practical problems to solve within 12 hours. The winners were in the first, second and third positions where the first was the Heritage Institute of Technology, second was BP Poddar Institute and the third was again the Heritage Institute of Technology. Indus Net Technology's (INT) endeavors to bring out the technology 'gurus' inside each bright student was a sheer success that left both the participants and us yearning for more.
Subscribe to our Newsletter