back

Digital
Digital Buzz
RetailTech
The Digital Retail Revolution: Tech Transformation Story
Digital retail is a buzzword that rings a bell in recent times. Tech transformation has reshaped the retail industry, particularly with the growth of e-commerce.
Tools like machine learning and artificial intelligence have only fueled these trends. Here's delving deeper into this transformational journey of the global retail industry.
The Rise of E-Commerce
E-commerce has been a game-changer for the retail industry over the last decade. Here are a few aspects worth noting:
· Digital retail has been a direct result of tech transformation in the industry. This helps enhance customer experiences and drives future growth.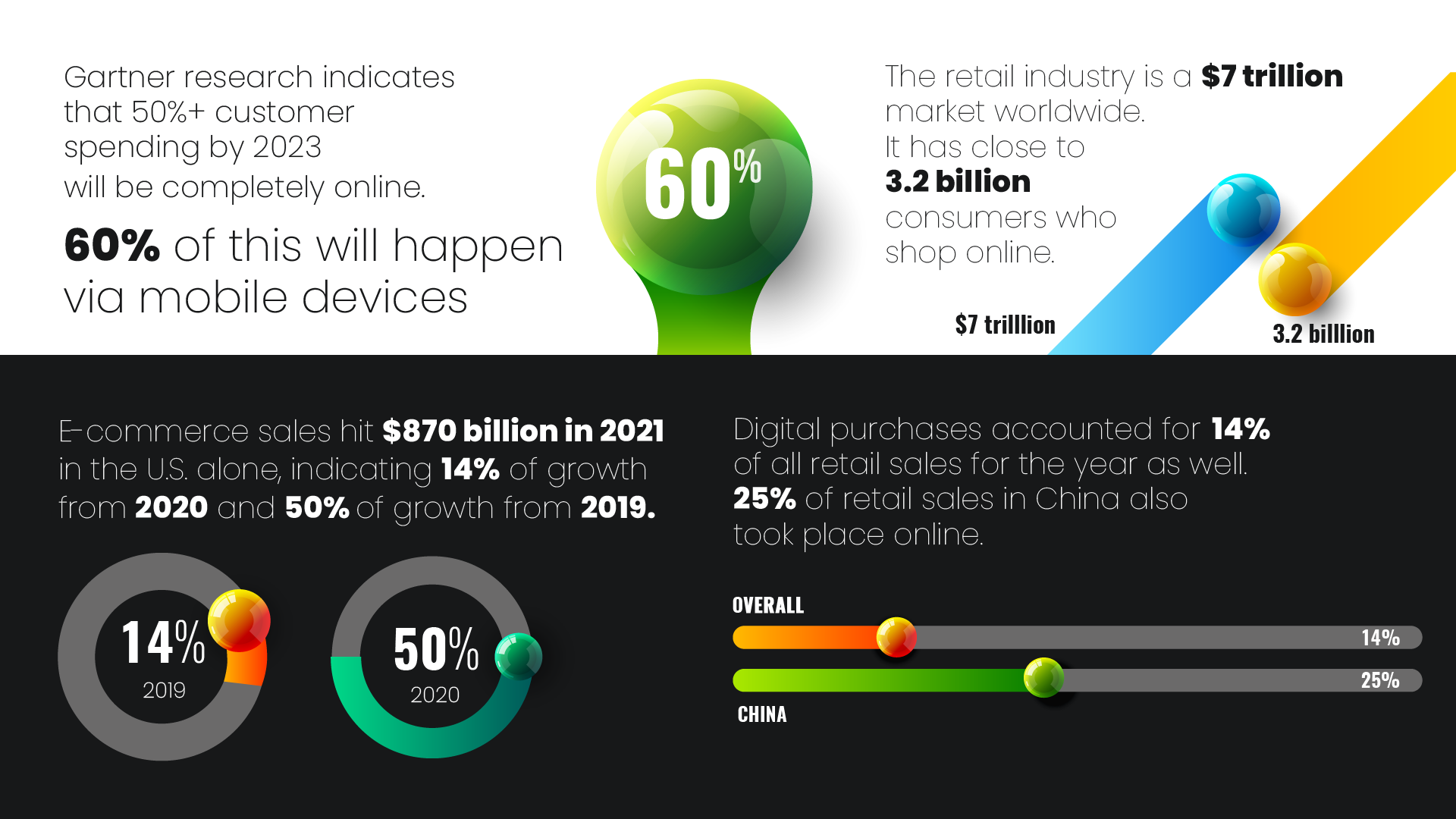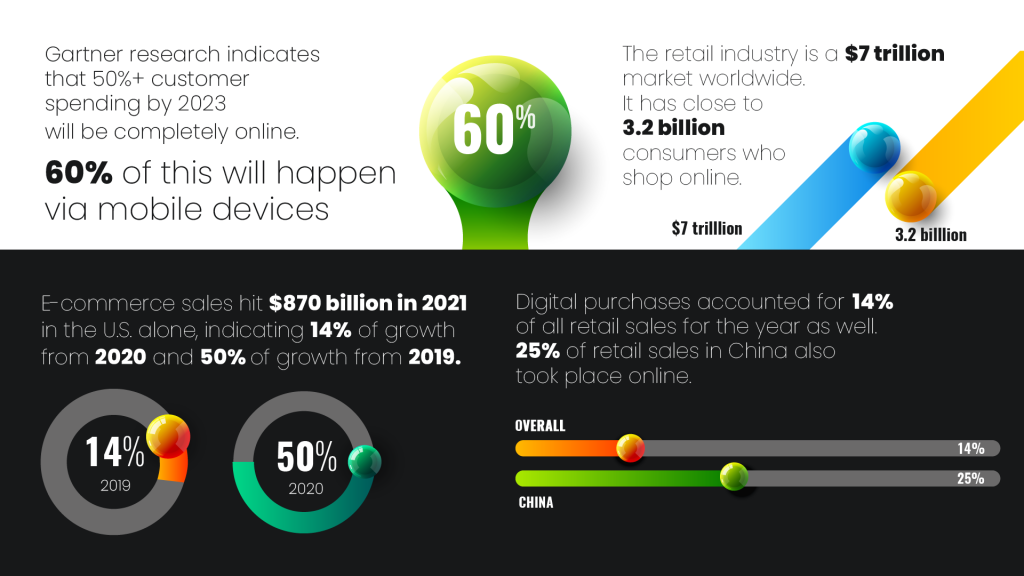 · Personalisation in marketing and communications is possible via technology. There are also custom offers and recommendations for customers today. People can also expect swifter responses to queries and better experiences.
The Impact of Technology on Retail
Now how has tech transformation affected the retail industry? Here are some points that you should not miss:
· With artificial intelligence and machine learning, retailers are garnering invaluable insights.
· They can understand customer preferences at a locational, seasonal and trend-wise level.
· They can thus shape their offerings while plugging gaps based on feedback.
· Insights and analytics are helping retailers predict future demand and customer churn. They are also keeping them ahead of market trends and patterns.
· Retailers can also use technology to segment customer offerings. They can also understand transaction patterns, triggers and needs of each group. This is helping them build more personalised and fulfilling customer journeys.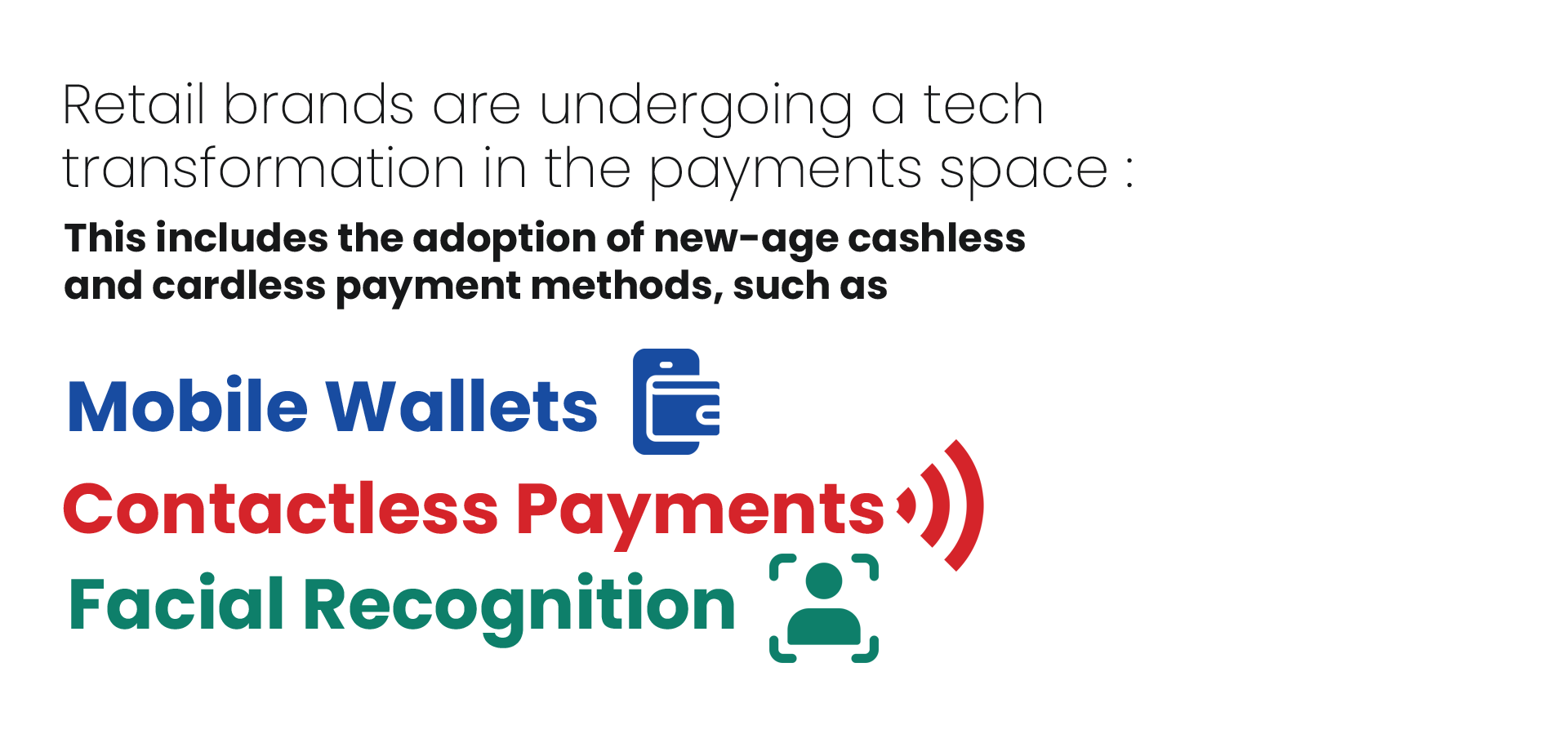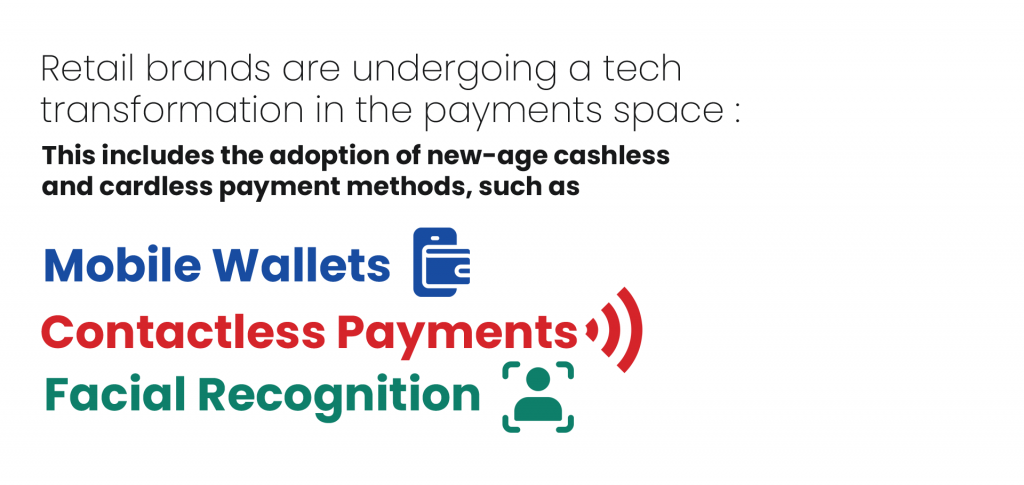 · Technology is helping retailers stitch together all-encompassing and convenient omnichannel shopping experiences.
· Retailers are also boosting customer communication with automated Chatbots and other tools. This is enabling swift responses to queries. Customers can get support without having to wait. This is improving customer experiences.
· In-store digitisation is enabling better experiences with linked devices and digital hubs. From easier store navigation to advertisements and self-service, the possibilities are endless!
· Retail brands are also undergoing a tech transformation in the payments space. New-age cashless and card-less payment methods are also sparking a revolution.
· Technology is also enabling better management of inventory and supply chains. It is also boosting logistics capabilities.
· Automated checkouts (enabled through IoT) are also the latest trend. Other trends include smart shelving (with weight sensors, RFID tags and readers).
· Virtual trials and 3D scanning technologies are also used. Custom customer profiles/loyalty programs are also working wonders.
· Customers can scan QR codes on products for more information as well.
The Success Stories of Digital Transformation
There are countless success stories of the tech transformation in the retail industry. Here are a few of them:
Target's cutting-edge digital transformation-
· Target, the second-biggest U.S. retailer, began a digital transformation sometime earlier. They started using Beacon technologies throughout 50 stores.
· Bluetooth-enabled devices tracked indoor positions of customers at these stores. They enabled customised suggestions and updates on nearby sales.
· They are now engaging users better while in the store. Shoppers can find items swiftly with in-store navigation.
· The Target app is one of the company's biggest platforms with 27 million+ users. It offers insights into shopping habits, patterns and trends.
· Target has also unveiled its own mobile payments system for more convenience.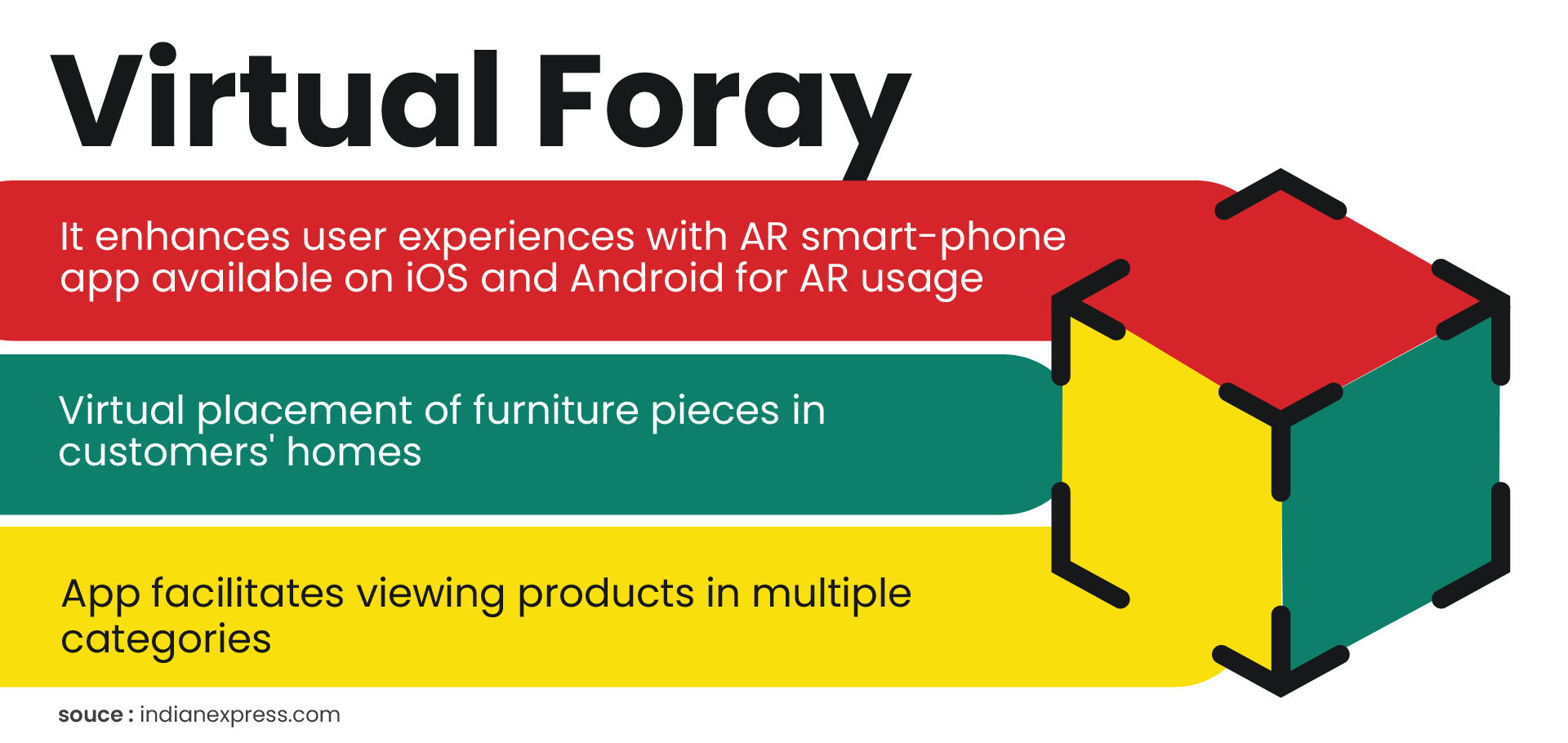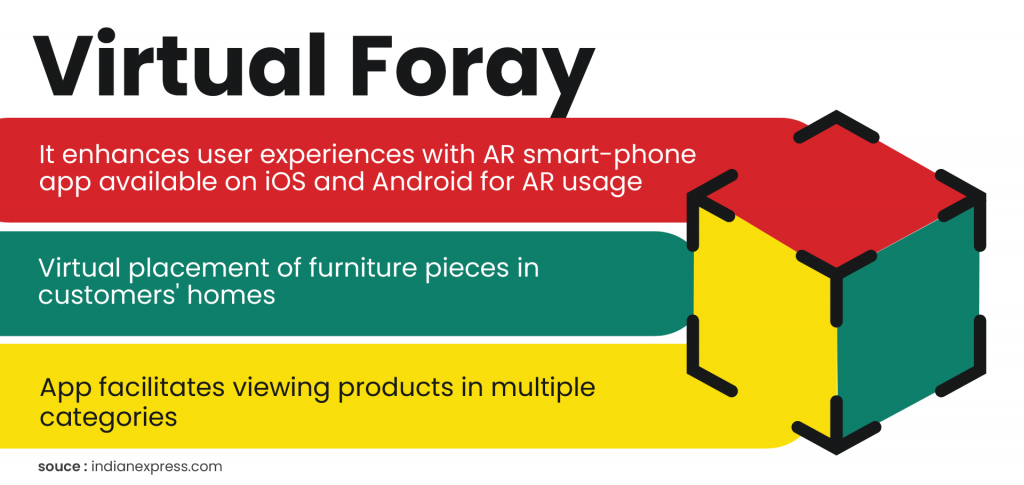 IKEA's virtual foray-
· IKEA has managed to boost user experiences through a smartphone application. It leverages augmented reality.
· IKEA Position is available on both iOS and Android. It helps customers use AR (augmented reality) via the smartphone camera.
· This enables placing various furniture pieces in the customer's home virtually.
· The app can also help users view products across several categories.
These are only a few of the success stories that retail brands have achieved in recent times. Digital retail will soon be the norm and not the exception. Technology will drive unprecedented growth and adoption of e-commerce worldwide.
FAQs
1.What are the key drivers of the digital retail revolution?
Some of the biggest drivers of the digital retail revolution include changing consumer habits, and higher smartphone/mobile device usage and access. Other drivers include the growing need for personalisation and targeted marketing and the need to understand continually evolving consumer preferences. Another key driver is the desire to enhance customer experiences all throughout their journeys.
2.How is the digital retail revolution improving the customer shopping experience?
The digital retail revolution is rapidly enhancing shopping experiences for customers. They can enjoy better in-store navigation and personalised recommendations in some cases. At the same time, they can get swifter responses to their queries and higher personalisation in case of their shopping experiences.
3.What are the benefits of embracing technology in retail?
The benefits of embracing technology in retail include better customer engagement, higher customer retention and enhanced customer satisfaction. Some other advantages include personalised and targeted marketing and eventual growth driven by valuable customer insights.
4.What challenges do retailers face during the tech transformation process?
There are several challenges faced by retailers at the time of tech transformation. These include integration with existing or legacy systems, digital literacy challenges and data privacy or security.
Summary

Article Name
The Digital Retail Revolution: Tech Transformation Story
Description
Discover the captivating tale of the digital retail revolution and its transformative impact on technology, presented in this engaging tech transformation story
Author
Publisher Name
Publisher Logo
Subscribe to our Newsletter