back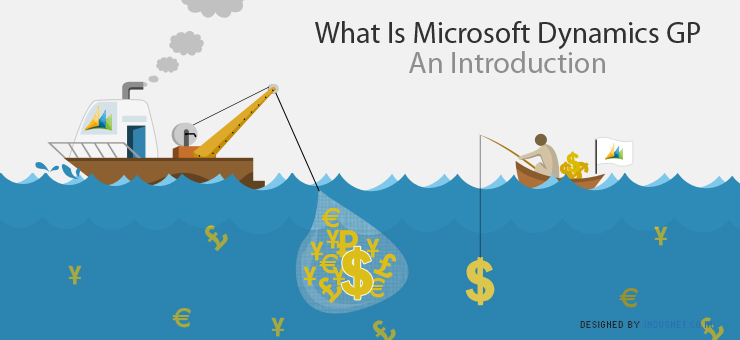 Technology
What Is Microsoft Dynamics GP – An Introduction
Small and medium sized businesses are often left wondering which ERP system they should use. An enterprise resource planning system integrates all the functions of your business and increases productivity, accountability and profitability. Thus, automating various business functions and getting access to business intelligence and reports is crucial in ensuring that your company will succeed in the long term. Microsoft Dynamics GP is a business ERP system that is targeted at the mid market. To store data, it uses Microsoft SQL Server 2005 or 2008. Let us take a look at what Microsoft Dynamics GP is, and how it helps small to medium sized businesses.
History of Microsoft Dynamics GP
The latest version of Microsoft Dynamics GP is Dynamics GP 2010R2. it was released in April 2011 and comes in two editions: Business Essentials and Advanced Management. Prior version of the same software program was named Microsoft Great Plains and Microsoft Dynamics. Great Plains was a pioneering accounting package that helped companies to record and play back macros. Microsoft Dynamics GP can be easily customized and can be used for a number of activities. To this day, it remains one of the most popular ERP systems among small and medium sized companies.
How Can Microsoft Dynamics GP Help Small Businesses?
Microsoft Dynamics GP is described as a "comprehensive out-of-the-box business management solution" by Microsoft. It is a combination of communication tools, collaboration systems and business intelligence programs that help small to medium sized companies increase efficiency and profitability, It gives a better visibility over what is happening within a company and how best to ameliorate the situation. Microsoft Dynamics GP helps small and medium sized companies to take proactive and informed decisions so that cash flow and margins are increased at the end of the fiscal year. It is also one of the best accounting and finance software programs available.
It cuts your time drastically and increases efficiency so that you can concentrate on your core business activities instead of wasting time and human resources on things that can easily be automated. The key point is that it brings out-of-the-box solutions to financial and account management which is crucial for small businesses' success. It can be installed either on the premises or in cloud. It can be adapted easily and extended to ensure that you reap the benefits in the long term. Microsoft Dynamics GP ensures that companies reduce their burden and get up and running quickly and efficiently, at an affordable cost.
Specific Features of Microsoft Dynamics GP that Are Particularly Useful for Small and Medium Businesses
Microsoft Dynamics GP helps small companies to take care of their supply chain management. It streamlines distribution cycle, provides rapid and accurate information and also ensures that there are minimal errors while calculating costs and designating supplies to particular markets. Moreover, it is a great tool to manage orders and manage requisitions. Thanks to a streamlined sales order processing, small and medium sized businesses can concentrate on other core business activities. The software program also helps in financial management.
Cash flow management, encumbrance management, grant management and other kinds of financial activities are streamlined and opacity is reduced. When this happens, there is a sense of transparence and everyone is accountable. The tool also facilitates multi-currency management, which is very important in a world like today's where every company transacts all over the world. Microsoft Dynamics GP also helps small and medium sized companies to manage receivables, which ensures that customer related documents and sales information are easily tracked.
Apart from this, field service management and human resource management are taken care of too, allowing small and medium businesses to cut costs and focus on productivity and increasing margins and profitability. Like other ERP systems, Microsoft Dynamics GP allows companies to manage manufacturing and streamline the process. This results in increased production and better sales. Last but not the least, Microsoft Dynamics GP takes care of a company's accounting needs and ensures company financials are not ignored.
At the end of the day, Microsoft Dynamics GP remains one of the most affordable and efficient ERP systems for small and medium sized businesses. If you require further information about which ERP system is best suited for you, do not hesitate to contact us.
Subscribe to our Newsletter