back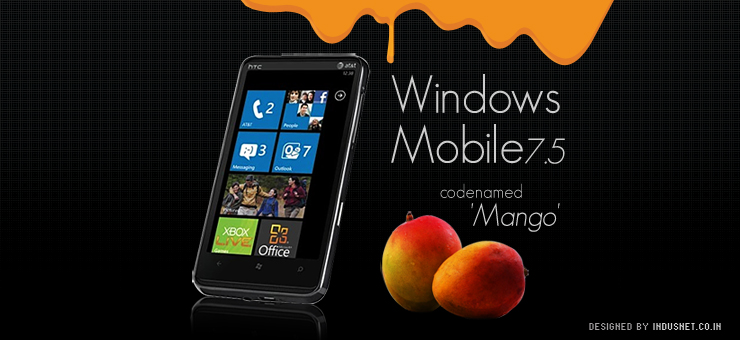 Mobile
Technology
Windows Mobile 7.5 App Development – An Introduction
Much talk related to mobile OS is still limited to iOS and Android, and occasionally, RIM's BlackBerry OS pops in. However, one needs to remember that Microsoft's Windows Phone is a serious contender that might give the other three operating systems a run for their money.
A note of caution: Windows Phone is the successor to Microsoft's Windows Mobile platform and the devices that run on Windows Mobile are not compatible with apps designed for Windows Phone. App developers would stand to gain if they concentrated more on the current version of Windows Phone.
Developing Applications for Windows Mobile Devices
In order to develop applications for Windows Phone devices, one would need to be familiar with Visual Studio. The tools that developers need in order to develop applications are Visual Studio 2010 Express for Windows Phone, Windows Phone Emulator Resources, XNA Game Studio and Expression Blend. Developers would also gain if they had access to previous samples, documentation, guides and the ever-supportive Windows community.


Windows Phone 7.5 makes use of the cloud similar to Apple. Microsoft understands that people tend to use several devices including but not limited to computers, smartphones and tablets. Thus, the latest Windows Mobile OS aims to make use of the cloud and much of the data would be available on all the devices connected to a person's account.
What Windows Mobile Offers to Consumers
The first version of Windows Phone 7 was released in 2010 and a year later, Windows Phone 7.5, codenamed Mango appeared as well. Windows Mobile is equipped with the latest features but has very few devices that run on it.
Nokia Lumia is one of the models that run on Windows Mobile 7.5. Windows Mobile is radically different from its predecessor and has an impressive speed. Mobile devices that run Windows Phone come with the Metro interface, which is offered by Microsoft. Metro integrates the OS with third party services and also controls the phone's hardware.

Windows Mobile 7.5 offers live tiles on the homescreen, unlike apps on iOS or widgets on a device running Android. Devices that run on Windows Mobile 7.5 visualize the homescreen as a large canvas, where one can have their favourite contacts or apps as singular tiles. The tiles would then be updated real time. This is a fresh approach to interface design. The latest update integrates multi-tasking in a nifty manner and social integration is quite intuitive as well. For instance, pictures can be tweeted right from the gallery.
Productivity and Functionality of Windows Mobile OS
Of course, being a Windows phone, the Windows Mobile 7.5 device would offer more productivity than any other OS, and it syncs contacts, emails and calendars from one's Google or Live account. The very fact that Microsoft Office can be used in its native ecosystem makes it particularly attractive to enterprise users. As developers, there are a number of ways in which one could utilize the tools offered by Microsoft.
For instance, developers can look forward to being part of a growing ecosystem, which received rave reviews at the CES 2012. However, developers need to remember that though Windows Mobile 7.5 is attractive and is a top-notch OS, consumers have been slow to adapt. While it may not be advisable to look away from Windows Mobile ecosystem, but it definitely demands patience.
Therefore, in our opinion, this should be prioritized after Android, iOS and Blackberry. However, it may move the third position very soon if Blackberry continue to decline in popularity.
The Future of Windows Mobile

While iOS and Android clearly dominate the market, and RIM's BlackBerry devices are struggling to save their North American market, Windows Mobile 7.5 is not usually spoken about in the media. However, that does not mean developers must ignore or forget this unique but promising operating system. At the moment, Windows Mobile 7.5 is top-notch and everything in the bundle works just fine.
However, the OS is lacking in the application realm. A reason for this can be the entry level cost of buying Visual Studio by prospective developers. The development tools of competing products are far cheaper, if not free. This somehow causes a negative impact on the developer ecosystem.
Therefore, we are back to the "War of Operating Systems" again. The difference being – Microsoft is the challenger to Apple and Google instead the other way around! This is the beauty of technology business – you skip a beat and the game is reversed.
BTW, If you have an app in iOS or Android and you wish to port the same to Windoes Mobile 7.5, feel free to drop us a line and we will be happy to connect you with our mobile consulting team.
Subscribe to our Newsletter