back

Dedicated Hiring
Flexible Operation
3 Powerful Tactics of Managing a Remote Team
It is 2019 and we all know that "Remote Work is here to stay".
Professionals & organizations around the world are getting ready to embrace this trend. While you are reading this, you must have considered it as the future of work and not just a fad.
Communication, communication and communication!
A remote team's efficacy is completely dependent on the mode, method and process of communication. It is often perceived as the most challenging part as people have questions like, How can I communicate freely with a person from different zone? How will I collaborate with him? Will she/he understand my lingo? All these situations can easily be addressed, if we use
Emails for communicating lengthy ideas, crucial announcements
Real time chat applications like WhatsApp, Skype, Telegram, Send and Line can be used for informal or frequent updates
Slack, one of the most successful collaborative platform for messaging, tools, files for agile teams
However, a number of you will debate if this is sufficient as 55% of human communication is based on body language. The answer is NO! The major rise in acceptance of remote work has been by leveraging voice and video calls. The shift from 4th to 5th generation of cellular technology, enhanced mobility is expected to make it easier for employers to understand body language, expressions and intonations. We have addressed how meeting rooms can be used for managing agile teams in past. Do have a read!
Respect time differences and use it to an advantage
In a world where "Time is money" remote work outsourcing is a boon. In the last 2 decades of operation we have seen a number of our clients using it to their advantage by planning schedules based on their team. However, with agility becoming the way of working time zone difference can well act to its advantage.
For instance, a little back when he heard two teams working at two different zone which are more or less 12 hours apart. A number of us often said, remote team won't work because
Team 1 will finish working and is prepared to leave for home while Team 2 is getting ready to come for work
Change requests will take more than 24 hours to be addressed
Both teams are always on separate pages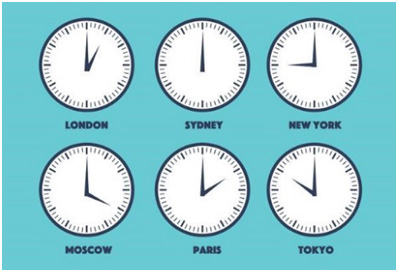 However, the answer today is completely opposite. The world is a talent pool and using it wisely to your requirement is what needs to be done.
Let us take the Zapier marketing team, for example. They work from Bangkok, Kuala Lumpur, Minneapolis, Omaha, Austin, Raleigh, New York, Toronto, San Francisco, Portland, and other cities. That makes scheduling meetings difficult, but they hand off work to keep the wheels turning 24/7. Alex writes an article during the day in Bangkok, and his teammate Melanie in New York can edit it while he is asleep. By the time Alex wakes up, he got corrections to work on. At the same time, Danny in Omaha can begin working with a new partner during the day, and Alex can pick up the remaining tasks as soon as he quits work at 5 p.m. his time.
What we need today is to assign a remote manager(s) at our end who can work hours that overlap both teams. Simple!
Be aware of cultural differences
With world becoming your office, knowing your employees can often become challenging. We recommend doing research around cultural differences, expectations, behaviors and language.
Working in a virtual setting brings no communal break room or water cooler moments that help to build relationships with your workers. You have to make this accidental chatter happen by intentionally setting aside a few minutes a day and having a genuine conversation with someone in your team. Make it a habit, we must say!
For instance, Zoho is a strong supporter of this practice. They always recommend going beyond the weather and how 'crazy' the time difference is. Instead, non-work conversations should be brought up like their national holidays, music playlists, views of your office spaces, latest movies or the game last weekend. Whatever it is, make them feel natural and show genuine interest in their answers. The point here is to find a non-work connection that will build trust and loyalty between you and your multi-cultural employees.
Who's not in the room?
Remote working brings with it its own set of challenges, yet we love it. The knowledge we've gained so far is helping us work productively for clients across the globe. The diversity in our team gives us extra points of view on what's best for our customers.
Not just us, but the one of World's fastest growing enterprise feels its the reason which has made the difference.
Ruth Scott, regional HR Director of Middle East and Africa at OLX, the company behind UAE-based classifieds platform dubizzle, says that engaging in a remote working programme has strengthened her organisation's entrepreneurial culture, and encouraged staff to become more productive, creative and disciplined.
A solid remote working practice relies on communication. Remember to be available, inclusive and culturally mindful. Keep an eye on the clock, have fun out there and enjoy wherever you are.
Don't forget to keep an eye on our website because we are coming up with an entire research report on remote work which might have answers to all your queries. In case you have one now, shoot at info@indusnet.co.in.
Subscribe to our Newsletter