back

FinTech
Banks of The Future: A Study of UK's Evolving Landscape
Before we get deep into the capability and uniqueness of these banks we should get some numbers cracking.
According to CB Insights data,
Globally, challenger banks have been the fastest-growing sector among fintech startups in 2018
AT Kearney predicts that, by 2023, 85 million Europeans will use challenger banks
Venture capitalists have invested $1.5 billion in challenger banks in the first half of 2019, a 15% increase from the same period in 2018
Over the past few years, the EU's progressive regulators have made it easier for challenger banks to obtain the financial license necessary to operate. Atom Bank, Tandem Bank, Monzo, Starling Bank, and N26 obtained a full bank charter within 180 days, which takes up to 2 years receive, but it instantly widens the services these banks can offer for consumers.
Revolut chose a different strategy –they applied for an e-money license, which was easy to obtain and then went ahead to receive in December 2018, (x) of years of operations.
What needs to be understood here is that these banks have focussed on digital for offering competitive retail banking services such as current accounts, savings accounts, loans, insurance, and credit cards. They are different from Digital Banks which are the digitized regular brick and mortar (branch) banks.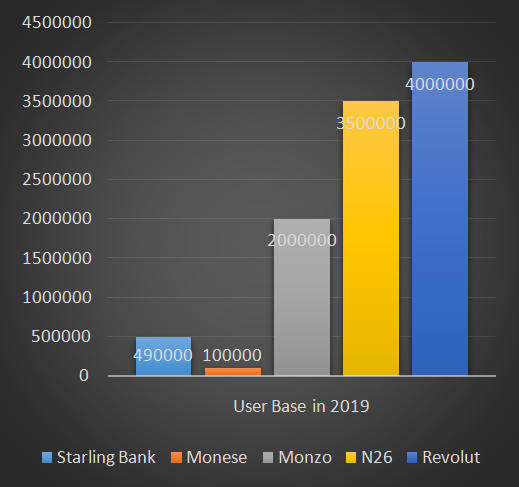 Starling Bank
Starling bank is not just any other challenger bank which has come up with banking on mobile. It has its uniqueness where it also offers
Business account
Lending services
GBP and Euro accounts
Teen accounts
Fee free withdrawals abroad without limits
Interest on current account balance (0.5% AER on up to 2,000)
Starling also owns their own open API marketplace –a mini app store of add-ons for Starling's own app. Third party developers have created a variety of financial products ranging from wealth management to accounting.
It has also integrated its service with a number of other financial service providers such as
Tribe – Tribe Payments, the modular issuer and acquirer processor, now offers its customers real-time access to Faster Payments and BACS through Starling's Banking Services.
Bottomline Technologies- An offering that enables corporates and banks to send and receive as well as monitor payments to any U.K. bank account in real-time.
Credit Ladder- Its customers will now be able to use rent payments to strengthen their credit score.
With its marketplace seeing a number of additions often, the need to be innovative is quite visible.
Monzo
A challenger bank which started off with crowdfunding, today boasts over two million customers, with 40 thousand new joinings every week. Not, only this a recent expansion to the USA from the UK doesn't come as a shock for many as it raised 113 Million Euros (lead by Y Combinator in Jun 2019).
Though they offer the least number of products in their categories such as getting concise financial overviews, splitting bills and fair exchange rates.
They have created a community-driven events 'Monzo Meetups' a first of its kind for startup enthusiasts taking the customer engagement to the anew level.
They were initiators for offer fee-free withdrawals abroad without a limit, which was later capped to a €200 limit with a 3% charge
Revolut
Revolut, a bank which has challenged the status-quo in a number of ways with its highly diversified product offering ranging from wealth management, insurance, charity along with banking products.
They are well known for
Offering the most competitive currency exchange products (however fee-free withdrawals are limited to £200 a month, then a 2% fee)
Gamification styled cashback perks
Overseas medical and phone insurance
'Group vaults' for joint savings
Access to 5 cryptocurrencies on its closed crypto market
Revolut is currently missing loans and overdrafts and is available all throughout Europe, Australia currently with its HQ at the United Kingdom.
Monese
Monese has tailored its offerings according to the need of not so tech-savvy millennials who want to benefit from innovative banking features. Customers of Monese get both UK current account and a European IBAN as well that allows for flexibility in salary payments and transfers.
They have got great acceptance among the corporate as 75% of Monese's incoming funds are from salary payments. Currently, they have around 1 million customers.
However, a great acceptance from mainland Europe was reported as 33% of their signups were from that region.
They currently introduced PAYG model and has plans for all kinds of needs.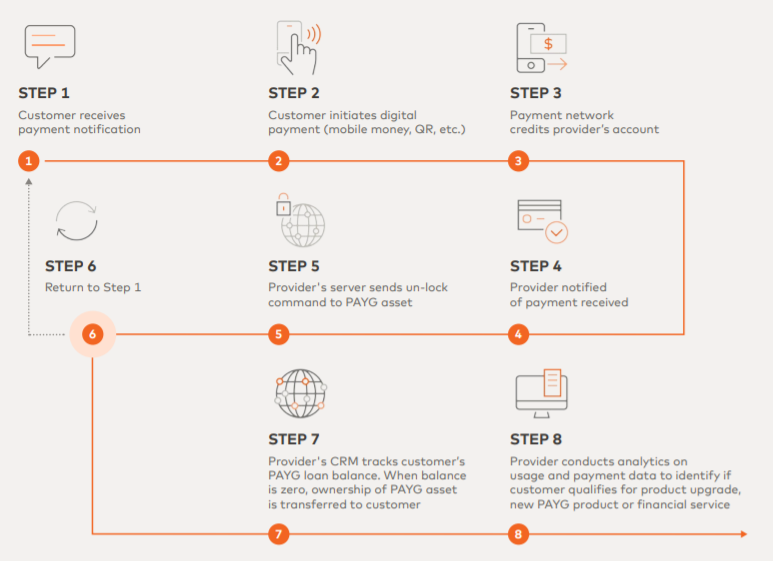 N26
With 3.5 million customers, N26 is active in 24 European markets, with planned expansion into the US.
They offer both premium and business accounts, plus their partnership with TransferWise allows for easy/competitive international transfers. TransferWise, a remittance company that reroutes money from a bank account within the receipt's country so that it does not have to cross borders. This makes its international money transfer service cheaper, UK's Monzo bank partnered with TransferWise to integrate the service into its banking app.
The free account has a flat 1.7% fee for overseas withdrawals
N26 is set to open a technology and innovation centre in Vienna to focus on using AI to detect fraudulent transactions. The N26 team will develop real-time risk scoring capabilities and the verification of card payments based on customers' smartphone geodata.
With such innovative ideas and products coming up, assuming that the future holds to these challenger banks won't be wrong. A study has already that by 2023, 50 to 85 million Europeans will become clients of these challenger banks. The time for traditional banks to the right technological partner for reinvention has come. Faster decision-making process with improved agility is expected the future. At Indus Net, our focus to deliver customer-centric, solution-oriented business has allowed us to be part of such initiatives from ideation to execution. Our flexible engagement model, delivery process and pricing model have been delivering top value to our clients for the past 2 decades.
Subscribe to our Newsletter