back

Automation
Digital
Digital Payment
DigitalSuccess
FinTech
Mobile App
Modern Lifestyle
Technology
Time Management
When Technology Met Traditional Banking
Digitization has transformed and challenged every traditional business. Therefore, New Age Banking is nothing but digitization of traditional banking procedures. That means, now you can skip those long queues and can be click dependent!
During the course of digitization in India, team Indus Net Technologies have played a predominant role in digitizing products and services for several financial organizations, allowing them to be accessible 24X7 for client servicing and acquiring new businesses.
Today, we have a wide plethora of digital products and services and this article takes you through the process of digitization in banking.

Online Lending
Traditional lending always drove off customers, owing to the cumbersome procedures. However, financial institutions identify lending to be an effective revenue channel for which, banks are also putting effort to minimize the time and effort for a customer to avail loan or cards. Therefore, online lending eases customers to avail of the lending services in no time.
Following points brush through the Unique Selling Points (USP) which are used by banks for lending
Pre-approved personal loans
Paperless transaction
Seamless and short online journey
Instant disbursal

The digital lending process thus simplified the complications of lending and removes the human resources thereby helping banks to maximize their profit.
Use case: IndusInd Bank provides pre-approved loans to their customers from their portal where ETB users can log in and get lending's instantly if eligible. They also have a portal for providing Loan Against Securities and services to provide Consumer Durable Loans.
FOREX
Foreign currency exchange is something that was served by only aggregators and offline shops till recent times. Digitization of foreign currency exchange is one of the hottest trends sweeping the industry. "Multi-currency Travel Card" is another product in their bouquet.
Today, the complete act of end-to-end foreign currency exchange has become hassle-free. And that's what technology is meant to be!
Following USPs are used by banks for foreign currency exchange
Hassle-free onboarding
Paperless transaction
Complete online journey
Airport/Kiosk based delivery
With respect to the product "Multi-Currency Travel Card" banks today, eased the seamless card buying and reloading process, allowing the customer to opt for the product over cash. Security is another aspect that allows the customer to choose "Multi-currency Travel Card" as their travel buddy.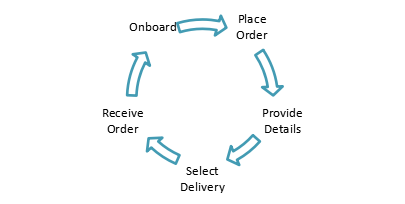 Following USPs are used by banks for channelling customers for "Multi-Currency Travel Card".
Hassle-free reloading
Encashment of leftover currency
Currency conversion
Door Step delivery
Airport/Kiosk based delivery & reload
Use case: IndusInd Bank has facilitated a dedicated portal for providing existing and new customers with foreign currency exchange, purchase and reloading Multi-Currency Travel Card. The best part about digitization is the end-to-end delivery of the service. That means not just the product became handy, but also the delivery process!
Banking Services
Banking services is a mandate for the bank customer to visit a branch of a bank. Owing to ease off the 'request service' procedure and providing a response to the request, banks are attaining the requests via their service request digital platforms.
Different digital platforms are created by banks via web and mobile platforms which allows customers to login with their information and place their service request. The information in turn is processed digitally by the banks and is implemented as per request.
USP's for digital service request processing are
Hassle-free requesting placement
Less cost of the request processing
Customer satisfaction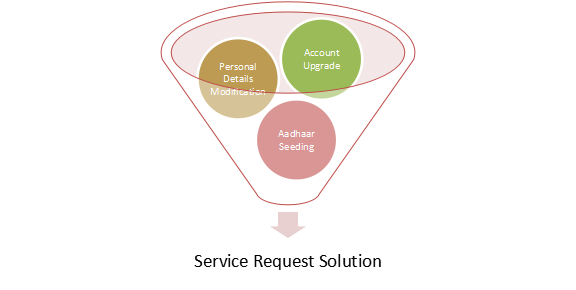 WHAT'S IN STORE FOR TRADITIONAL BANKING'S FATE?
Looking forward, digitization is gradually changing the course of human interaction with the bank with respect to our requirements. Though the expectation from a bank remains the same the interaction procedure and channels would completely transform. That way, our future is pretty clear when technology will replace traditional bank visits for whatsoever purpose.
Following transformation in traditional banking could be predicted
Increase in customer on-boarding via the mobile medium
Digitization of the products and processes
Targeting Non-Banking Financial Company (NBFC) level customers
Less investment in process and more investment in digitization
Subscribe to our Newsletter