back

Automation
5 Reasons Why You Should Use Salesforce Automation
Salesforce automation is something that has increasingly been more relevant for companies.
Salesforce marketing automation makes use of varying software tools for automating sales functions along with CRM (customer relationship management), inventory management, and processing of orders.
Companies are leveraging automation tools in Salesforce for enhancing overall outputs, efficiency, and also freeing up time and resources for more valuable tasks in turn.
There are several kinds of tools used for process automation in Salesforce and they work to automate and streamline several types of tasks.
The software suite usually has a CRM as mentioned, for customer data management, identification of new sales prospects, and also for automating both customer service and marketing.
Then there are dedicated tools for inventory and processing orders, while giving higher visibility into sales figures, data, trends, and also cutting down the need for any manual entry of information at the same time.
Employees can also emphasize more on customer interactions and engagement since most sales functions are automated with these tools.
Reasons For Deploying Salesforce Automation
There are several compelling reasons to use automation tools in Salesforce and some of them include the following:
Better Sales Forecasting
Companies can stay on top of the game, with smarter forecasting of sales figures and a clear overview of existing sales patterns. This helps them manage inventory better and also take better decisions to plug gaps and enhance sales volumes.
Lower Workforce Expenditure
With most tasks automated, companies can hire people majorly for strategic tasks without spending more money on employing personnel for tasks of a manual nature. This naturally helps save more money as far as they are concerned.
Ensures Quality Sales Information
With proper automation tools used for Salesforce, there is much better data quality for the taking. Businesses can expect better data quality with trends, trackable figures, insights, and more.
Streamlining Management Of Sales Representatives
Automation tools also help greatly in managing sales representatives, ensuring that their productivity is improved.
Businesses no longer have to manually manage, notify, and schedule things in this regard.
They can automate all these tasks along with sales targets, routes, daily tracking, and reports. Reps know which customers to target, their requirements, and also get better quality information that is relevant at the time of selling.
Nurturing Leads
Lead nurturing in the CRM is another aspect where automation can play a vital role.
This ensures that businesses can track lead behavior, historical preferences and patterns, and also reach out with more personalized offers and engagement for better nurturing.
Sales personnel can focus more on building customer relationships as well, since most sales functions are anyway automated under this system.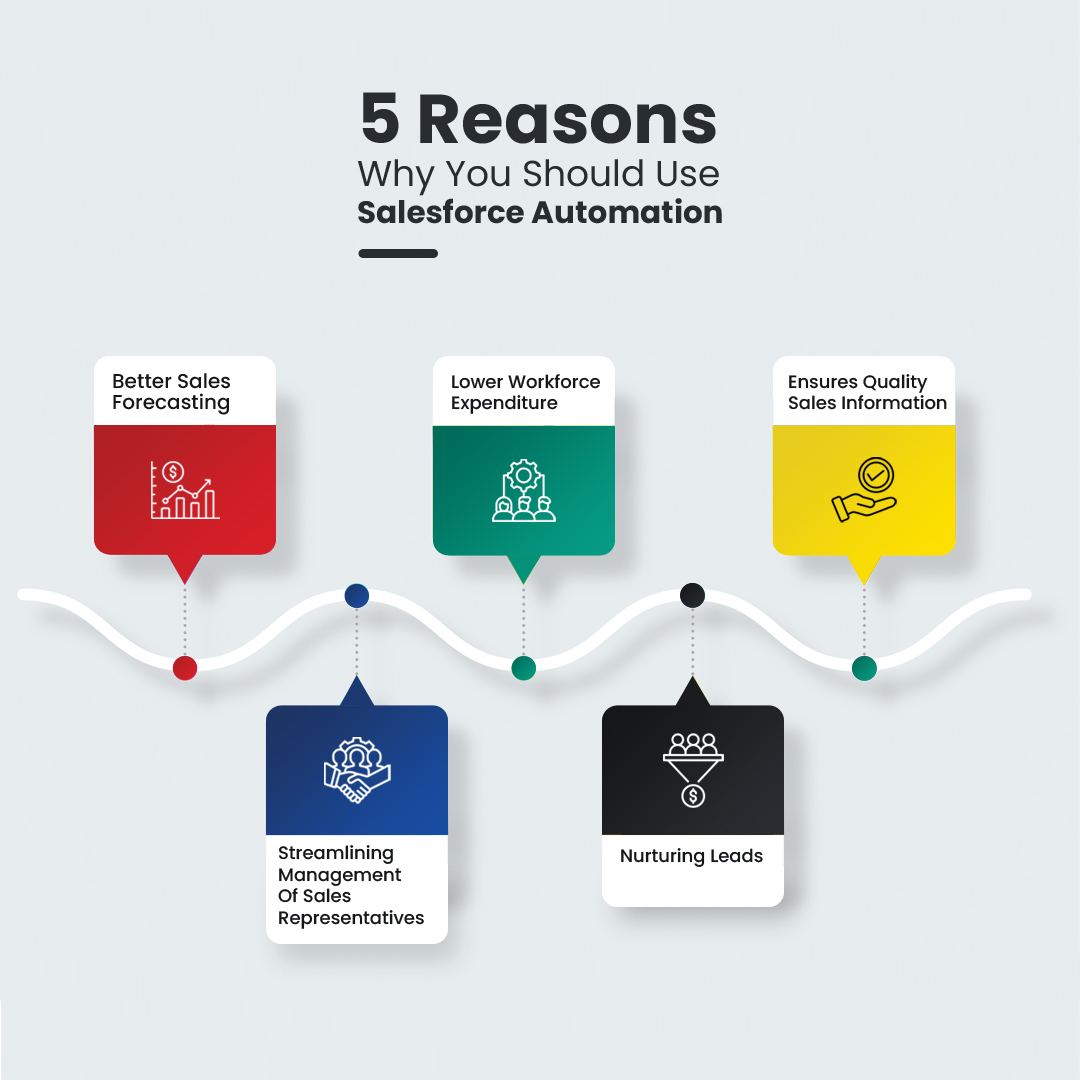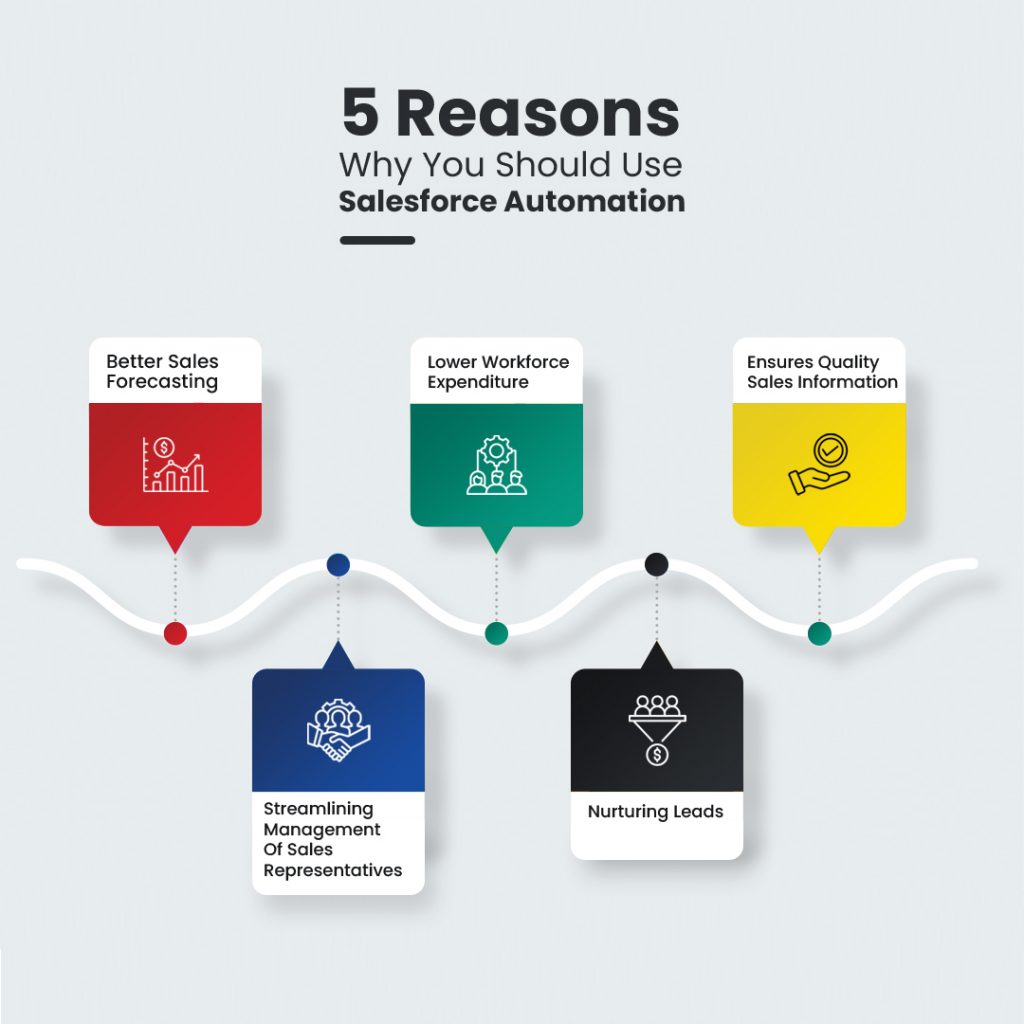 These are some of the multifarious benefits to expect when companies deploy automation tools in Salesforce. Ultimately, it is about suitably managing and nurturing leads, while gaining higher visibility of sales activity, data, and trends.
This not only helps with better lead management and higher conversions, but also forecasts future sales trends for enabling better strategies on the part of businesses.
At the same time, higher efficiency and productivity are natural byproducts of this process. Costs also go down for businesses in the long run, making an investment in automation worthwhile in this space.
Salesforce automation is steadily becoming a major trend and will gain more ground according to experts as well.
However, companies should have clearly laid out goals and future targets in order to successfully leverage these tools.
Integration into the present company process is another task that should be given closer attention while giving the team some time to absorb the intricacies of the process too.
Subscribe to our Newsletter