back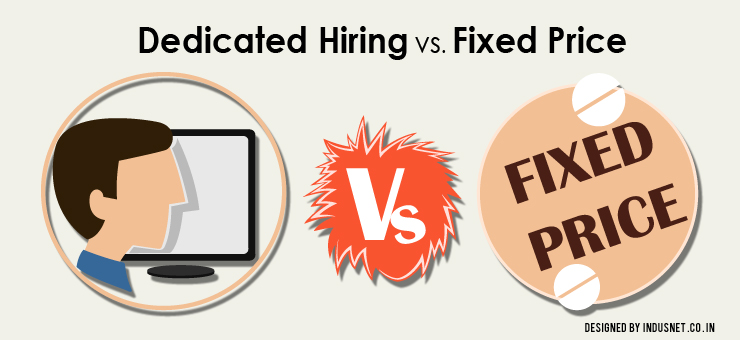 General
Dedicated Hiring vs. Fixed Price
In the dedicated hiring model, you pay us fixed fees on a monthly basis, based on blend of people that are assigned to your project. On the contrary, as the name implies, the fixed price quote is one final price that is given to you for completing the entire assignment.
Fixed Pricing, from the vendor's perspective, generally has a built-in contingency, usually between 10-30% of what it would cost on hourly hiring basis. This figure generally depends on the clarity and complexity of the job.
For example, if it has been estimated that the job will take 300 man-hours, and the going billing rate is $10/hour, then the "estimated" fix price would be $3000.  The price that is presented to the client would be 1.2 or 1.3 times that much — $3300 – $3900. So, as a client, you are "paying extra" to ensure that the job comes in at a fixed fee. There are a number of reasons why we have to do this:
The initial estimation may not be very accurate. This may be both due to insufficient details or very optimistic expectations.
No project has a fixed scope, some changes are generally required in every project
Management overhead on the project is quite high.
The entire risk for timely project delivery within specific budget lies with vendor organization.  
Let see how dedicated hiring model saves cost. Let us assume that the project involved 20% (60 hours) design and 80% (240 hours) programming. We assume an average rate of $1100 for a dedicated offshore designer and $1450 for an average offshore programmer. Let's calculate the costs:
Skills
Rate per 176 hours
Hours Required
Total Cost
Programmer
$1450
240
$1977.27
Designer
$1100
60
$375
Total
2352.27
Thus, there I an outright saving of 21% against hourly rates and 39% against fixed price contracts.
Note: We do not accept project of less than 3 man-months duration on dedicated hiring model. 
Subscribe to our Newsletter