back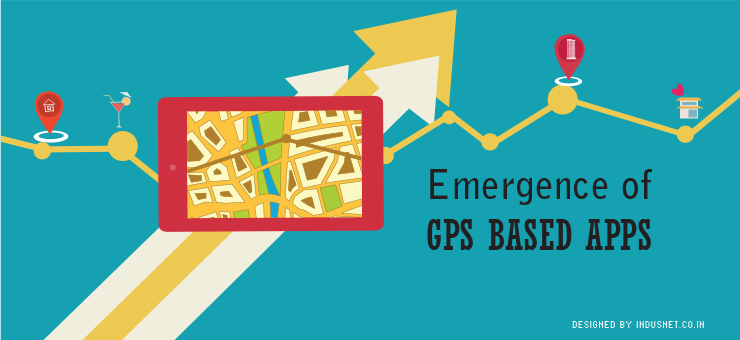 Technology
The Emergence of GPS-based Apps
The last time you wanted to meet someone interesting for a date, you probably opened one of the many apps available to look who is near you. You also probably opened another app to see which restaurants or bars are nearby, if you were visiting a new city. Of course, there are always those meet-ups nearby that you can check out, when you are in another city.
All these tools help you to meet interesting people, access services and products close to where you currently are and also receive help with respect to maps and directions. All this is possible because of the GPS technology. There has been a spurt of growth in the realm of GPS-related apps and this is something that one must take note of. GPS based apps are becoming an everyday-part of life, if they haven't already become.
As more people adopt smartphones, we will see a greater need to choose GPS-based applications as our main format for marketing locally. The GPS technology can be used in a number of ways today. It has almost changed lives, and people are warming up to the idea of GPS-based apps even before they are being released, calling for a growth in developing such location-based apps.
Is GPS right for you?
If you have a business that caters to a certain geographical area, you could try using GPS-technology in your app. Most businesses that are local can somehow integrate GPS into their apps. This helps clients or customers to figure out where you are, though maps usually do the same thing too. By using GPS, you will be more accessible to your target audience and they will be able to reach you quickly.
The tendency today is to find a service provider who is physically closest to the user. This means, if someone is in the vicinity of where your business is located, if you are on a platform where your location can be tracked, it is better to integrate GPS somehow. There are many existing apps that help you to make use of GPS without having to design a new app.
Yellow pages and classifieds have their own apps which help people to search for businesses closest to them. You could start with getting listed on those apps. This will help you to be more visible and approachable to clients and customers who are in the vicinity. Mind you, a number of your competitors might already be using GPS-based technology.
The future of GPS
GPS certainly is going to be a big part of our future. It can be used in innumerable ways and it helps businesses to reach their clients and customers easily, without having to actively participate. When the customer opens an app and looks for businesses nearby, yours must be listed. It becomes that easy for this client or customer to approach you.
GPS works best for companies and businesses that are geographically based. If your business caters to a particular geographical community, it would be wise to get listed on a GPS-based application. If you wish to have your own GPS-based app, you should have a good reason to do so. You might even consider your GPS-app to be a product on its own.
If you are willing to consider your app to be a product on its own, feel free to speak to our app development consultants who would be better able to help you make a decision. At the end of the day, it is important to note that GPS is here to stay and will remain an important part of today's application ecosystem.
Subscribe to our Newsletter