back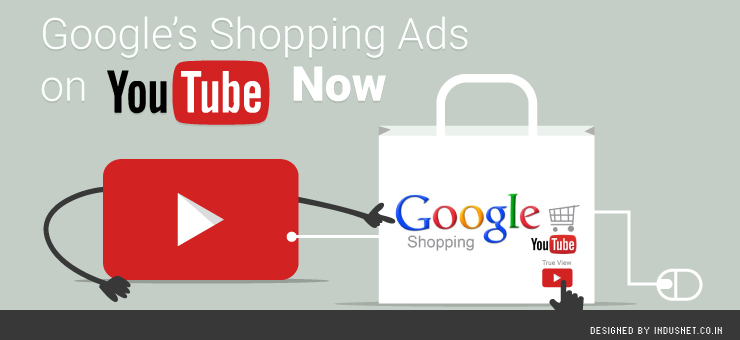 Social Networking
Google's Shopping Ads on YouTube Now
As we all know how Product Listing Ads (PLA) is a success for Google. It immensely helps online retailers to create unique ads for each product they want to sell. By showcasing relevant ads for a given search, PLA allows businesses to experience higher click-through rates. Pleased with PLA's striking performance, Google wanted to expand its features further on YouTube platform.
Recently, it announced an integration of its Product Listing Ads and YouTube videos in a feature called TrueView for shopping. TrueView for video advertising is an excellent avenue for online merchants and advertisers to grab the attention of the audience that YouTube sees every day. The ads are powered by integration with Google Merchant Centre.
YouTube will not be facilitating the transactions. Rather the platform will send the interested users to the third-party sites to buy goods that are relevant to the videos.
How Does TrueView for Shopping Work?
With Google Merchant Center allowing advertisers to connect their products to the in-stream videos, it is encouraging more interactivity and accurate accounting of audience engagement for brands. These ads are delivered on the YouTube cards, and click on the product ads take the users straight to the merchant's website. Cards won't automatically appear when a card-enabled TrueView ad plays. AdWords will ensure that most of the relevant products are presented to the viewers during the time they watch videos.
The ads are customized for viewers using signals like demographic details and geographical targeting. Brands can dynamically connect their campaigns to their Merchant Centre Feeds and accordingly select the products that they wish to showcase to the viewers, thus, resulting in increased click-through rates and conversions. Merchants can also add inventory data to Google's pay-to-play shopping service and enable Google to collect and catalog brands' product listing to populate the TrueView cards.
Does it function across all Devices?
With the majority of YouTube views coming from mobile devices, these ad units will seamlessly work across all smart devices.
How Does the New Shopping Avenue benefit the Marketers?
Marketers can take full control over the ads that appear alongside their videos right with the images, call-to-actions and other details. They can show the right ads at the right time irrespective of whether it's a review video of a product or an instructional video on how to use a product. This is indeed encouraging for the viewers to click in order to buy products instantly.
Besides, retailer's previous targeted products and demographic details can be used for video content by using TrueView for shopping on YouTube. They can use these ads to remarket to people who may have checked out a product on a brand's site without checking out. However, if one thinks that they'll still have to go to the advertiser's site to make a purchase, both Google and YouTube have plans for them as well – the new ad format makes the path to shopping shorter.
Merchants can reach millions of users besides the already existing desktop and mobile PLA's.
When Ben Young, media manager of TV and online video for home goods retailer Wayfair, analyzed the shoppable TrueView ad against a standard TrueView ad, he stated that with both the campaigns targeting the same group of audience, the shoppable TrueView bought three times more revenue than the standard one.
Google shopping seems to keep growing and evolving over the years.
Subscribe to our Newsletter