back

Digital
Emerging technologies
Here's To Welcome Desktop PWAs
"These apps aren't packaged and deployed through stores; they're just websites that took all the right vitamins." Alex Russell, Development Expert who coined the term Progressive Web Apps (PWA) in 2015 along with Frances Berriman, a Freelance Designer and Technologist.
Since the term was coined, there has been a lot of confusion to what exactly it is. Pertaining to that, Alex Russell had already put out its attributes early but it still is evolving. Some of the features he defined or this class of application include:
Responsive: to fit any form factor
Connectivity independent: Progressively-enhanced with Service Workers to let them work offline
App-like-interactions: Adopt a Shell + Content application model to create App like navigations & interactions
Fresh: Transparently always up-to-date thanks to the Service Worker update process
Safe: Served via TLS (a Service Worker requirement) to prevent snooping
Discoverable: Are identifiable as "applications" thanks to W3C Manifests and Service Worker registration scope allowing search engines to find them
Re-engageable: Can access the re-engagement UIs of the OS; e.g. Push Notifications
Installable: to the home screen through browser-provided prompts, allowing users to "keep" apps they find most useful without the hassle of an app store
Linkable: meaning they're zero-friction, zero-install, and easy to share. The social power of URLs matters
Even with a lot of well-written content around myths and confusion are still in the air. Some of the beliefs include:
When you're building a PWA, you require a JavaScript framework
A single-page app is a must to start a PWA
PWAs make sense only when used in a mobile interface
PWAs are an Android-only thing
However, all are a MYTH. The most predominant among them is that PWAs are a mobile-only thing.
Why build Desktop Progressive Web Apps?
While mobile phone usage has seen peak usages in the morning and evening, desktop usage is evenly distributed throughout the day. This is because people use desktops mostly when at their work desks.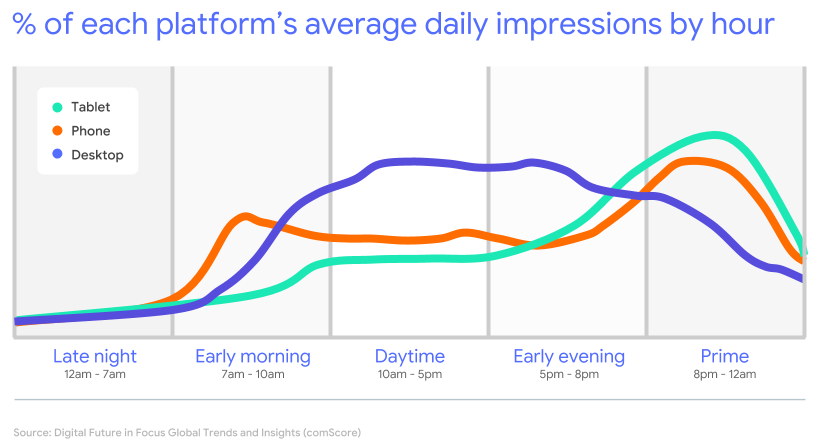 Desktop PWAs doesn't need a separate tab or an address bar. This is because they are launched from the same place as other desktop apps. The look and feel are like other apps on the desktop.
A service worker if available provides complete control of the app both online and offline.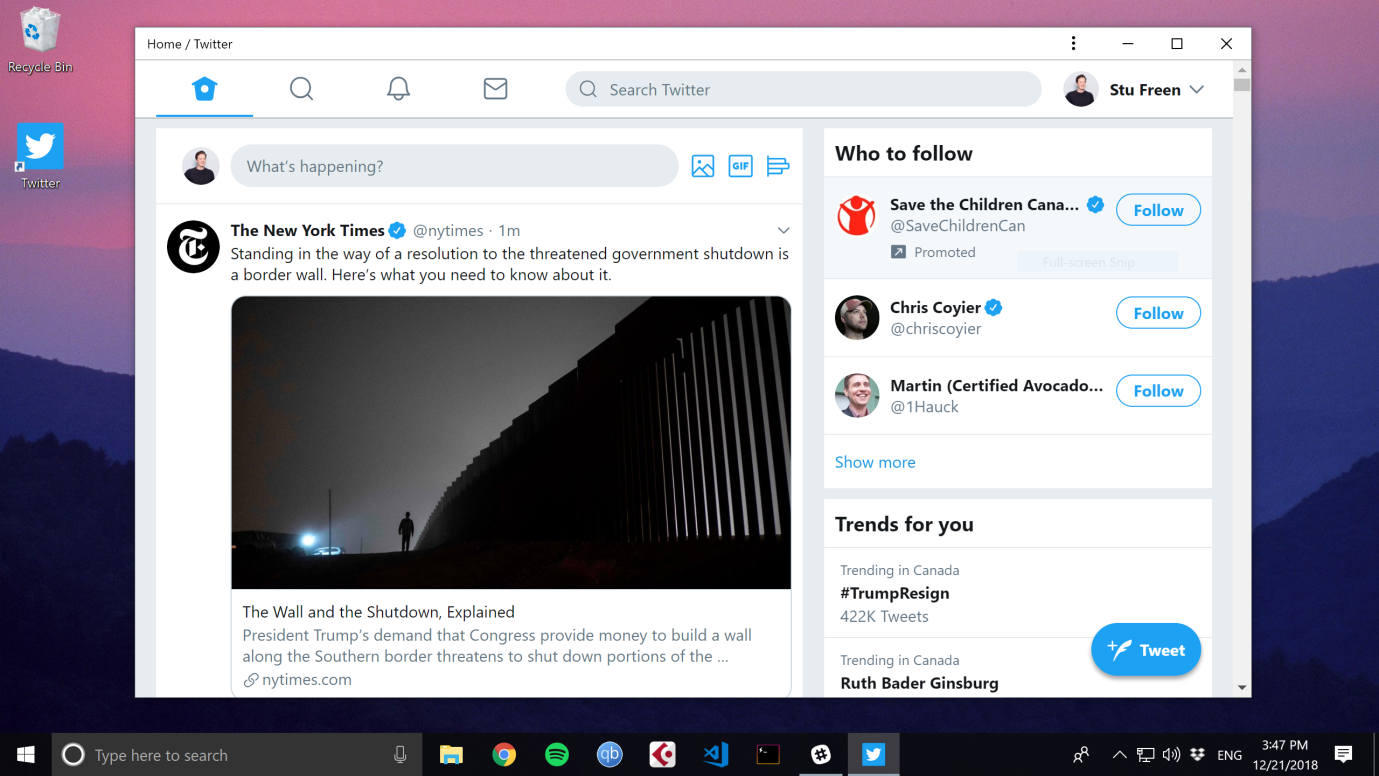 Pros to consider:
The size of the app stays small when compared to native apps and they're even faster
PWA helps to fix bugs or errors easily when rolling an update than native apps
Time taking installation is not required
PWAs are reliable because service workers are able to cache all the assets they need to run
For instance, Google Chrome is the only browser which is supporting Progressive Web Apps on Windows Desktop. Google Chrome from version 67 supports to install the PWA by visiting the website on Windows.
Your first desktop PWA
Requirements: Visit SuperPWA and have Chrome browser Version (70+)
Visit the website that you would like to install PWA into Desktop
From the Browser Menu (the three dots at the right corner of the browser), you can see Install + Website's name (for example; if the name of the website is SuperPWA, then it will be Install SuperPWA)
Once you click on it, you can see a Banner at the top centre of the browser. Click the Install button within the prompt.
A new window will be opened automatically that loads the Start Page that you set for PWA. You can also notice an Icon within your Desktop
Now the website works as an Application from Desktop with features of PWA
In case, you want to get rid of your desktop PWA
Presently Chrome PWA on the desktop provides 2 options to uninstall the PWA
1. Directly from the PWA Window
PWA can be easily uninstalled from the PWA screen by tapping three dots (Customize and Control option). As from the options select Uninstall. Then a prompt occurs for confirming the uninstall, select Remove button.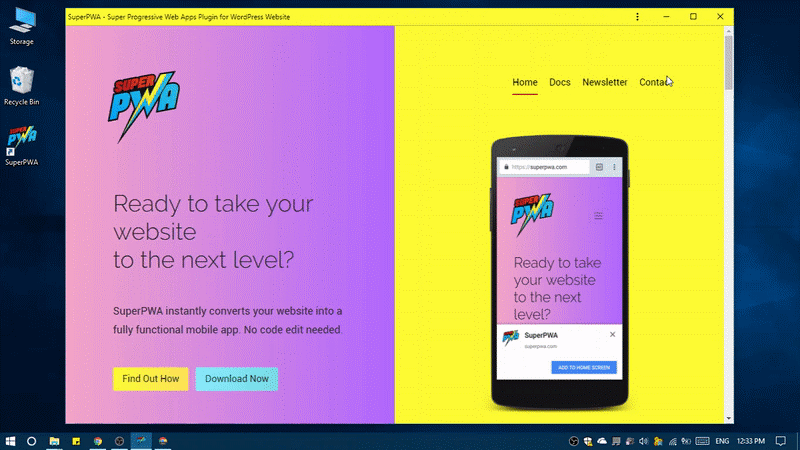 2. Via Chrome Apps page
Chrome apps page helps to find out what all PWA's are installed within your desktop via Chrome Browser. For accessing it, type chrome://apps/ over the address bar. Find the app you wish to uninstall, right-click the PWA Logo which you would like to uninstall. And then select Remove from Chrome from the options and click Remove from the prompt appears.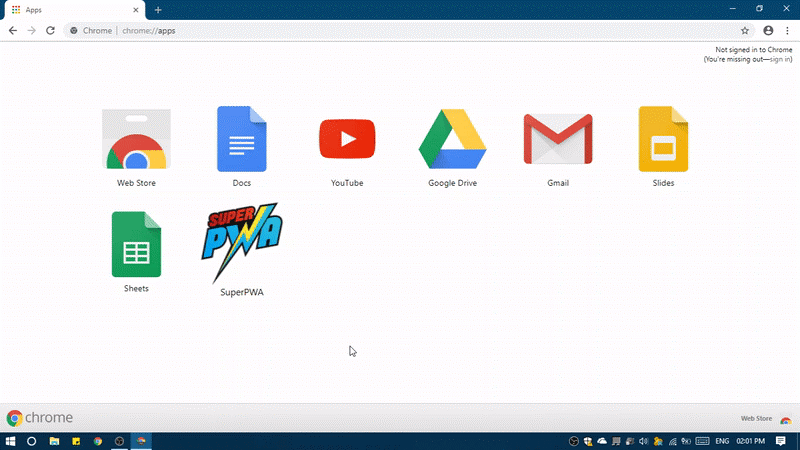 The way forward
Desktop web apps are definitely a step in the right direction. What we think is with Google becoming a sole provider we need more giants to walk in. Rumours about Microsoft's WebAPPX, which is a PWA solution things will turn on soon and make it mainstream in the long run. Apple is also expected to soon join in. However, for organizations looking to disrupt, adopting it early might be a good way to start.
Subscribe to our Newsletter