back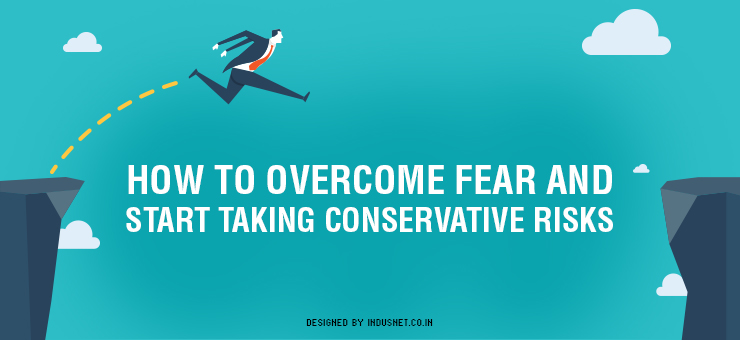 Management
How to Overcome Fear and Start Taking Conservative Risks
Fear is one of the biggest hurdles that business owners experience when running their businesses. Fear of any kind can limit us, shrink us and reduce us to smaller people with lower capabilities. This is certainly not good for someone who might be running an entire company. Fear also rears its ugly head when the time comes to take risks.
A business owner or a CEO has to take measured risks: risks that are calculated, measured and still conservative in nature. Yet, many leaders of today fear to take these conservative risks, leading to problems in administration. Thus, the first step towards taking conservative risks is to overcome fear and begin to do things that you probably think are too risky.
In this article, let us take a look at how you can overcome fear and start taking risks.
1. Be open to change
A lot of us inherently scared of changes. Changes in terms of the way we do business, changes in our environment, life's changes and a changing world. Yet, we cannot stop the world from changing. Change is the essence of life and growth. When we begin to accept change and are open to it, magical doors are set to open. Most importantly, we stop getting scared of the consequences, which is what change is all about: positive consequences.
[php snippet=1]
2. Be open to challenges
If you need to be successful, you should be open to challenges as well. Challenges make us do the unthinkable, and help us to consolidate our strengths. This, in turn, makes us fearless. When we encounter success on account of our own fearlessness, it makes us all the more fearless. If you are open to challenges, you will reduce your fear considerably, which helps you to take measured risks again.
3. Do not expect the worst
When we take risks, we tend to expect the worst. However, our worst fears usually do not come true. When they do come true, they tend to be the result of coincidences and randomness. While terrible things can happen with taking risks, usually, measured risks will not lead to these unpleasant situations. Thus, it is not a good idea to always expect the worst. This will help you to take more risks without fear.
4. Accept that everything is not in our control
At the end of the day, we must accept that everything is not in our control and can never be. When we accept this piece of information, life becomes a lot easier to handle. It also allows us to take measured risks, which is what is most important anyway. Letting go of control is a hallmark of being successful. It makes us freer, liberal and adventurous beings, allowing us to be ourselves and make choices that we otherwise would never have made.
Looking forward
Yet, it is important never to lose track of your own conservativeness and still stick to certain methods which have always worked. In this article, we took a look at how we can overcome fear and what we should do in order to take conservative risks. After all, one of the most important goals of any business is to see positive changes, the kind of changes that increase profitability. Overcoming fear helps you do exactly that.
Subscribe to our Newsletter