back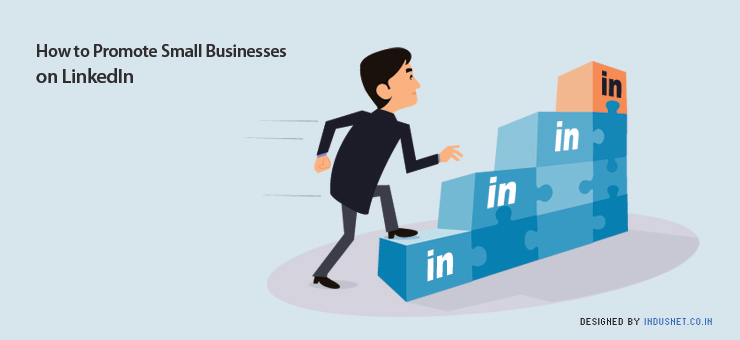 Internet Marketing
Marketing
How to Promote Small Businesses on LinkedIn
How to Promote Small Businesses on LinkedIn
LinkedIn has always had the image of being 'too tough', 'very serious', and 'bulky'. In reality, LinkedIn has upgraded its desktop and mobile versions to make it really attractive while using. Thanks to its thousands of groups, discussion forums and some of the most powerful people in the world, LinkedIn is a marketer's dream-come-true. Unfortunately, no one really utilizes LinkedIn the way it should be. It is largely ignored or degraded to an online resume service. Let us take a look at why LinkedIn is crucial to improving chances of small business success.
Search Engine Optimization and Blog Promotion
LinkedIn has a high rate of authority among search engines. When you type your name in Google and search, chances are, LinkedIn appears first in the search results, even before Twitter or Facebook. What this literally means is that having a company page on LinkedIn is a great way to boost your SEO. LinkedIn is a great way to optimize your content and your website for search engines and eventually it will lead to a higher traffic number. You can control how your business appears in search results and make sure that you look as attractive as possible on search engines.
LinkedIn profiles allow you to add three websites along with your Twitter account. These 3 websites can be linked to your company's website, your blog and if you have written a book or have something else to offer, you could link to that. SEO professionals have noted that there isn't a better way to promote your blog feed than to use your LinkedIn profile. Though LinkedIn is not as optimized as it was for WordPress anymore, you can still steadily share your blog content on LinkedIn to ensure higher click rates.
LinkedIn Ad Campaigns
LinkedIn also offers its Direct Ads Campaign, which is a great way to promote your company on the social networking site. Being a professional social network, your business related advertisement would be more relevant on LinkedIn than on Facebook. There are greater chances of people being interested in what you offer than anywhere else on the web. You can either choose to pay by clicks or by impressions and start as low as $50.
Promote Events
It always helps to attract potential clients to carefully planned events. These events can consist of talks, an eBook release or just an informal gathering at a coffee shop. No matter what your event is, you can invite your LinkedIn contacts to attend your event by promoting it on LinkedIn. The social network also allows you to take a good look at all the upcoming events your network has to offer. This can be a great way to nurture relationships that are already made on LinkedIn.
LinkedIn Groups
One of the most important ways to promote your small business on LinkedIn is to create a relevant LinkedIn Group. Once you create a LinkedIn Group that is related to your industry, you can invite a number of people and actively begin to discuss issues and share your experience. By giving information and sharing, you will be able to develop and establish valuable relationships that can get converted into leads. Moreover, you must also join groups that are related to your small business. Once you join other groups, you will need to actively take part in discussions and leave links to your blogs occasionally. This is a great way to interact with people who are not your contacts.
Recommendations
Last but not the least, always remember your clients to leave a recommendation for you on LinkedIn. These recommendations are seen as a reflection of your reliability and credibility. They need to be taken very seriously from a small business point of view. Of course, you will need to write recommendations yourself before asking for one. Like any other social network, for your small business to grow on LinkedIn, you will need to give more than you expect from your contacts.
LinkedIn may not have an attractive interface like Tumblr or Twitter. It may also not have the omnipresence that Facebook enjoys today. However, it remains one of the most trusted and respected professional networks today, and to achieve success in a small business, it is very crucial to have a presence on LinkedIn.
Subscribe to our Newsletter