back

InsurTech
Insurance Gamification And Millennials Go Hand In Hand
Gamification of insurance has been in the market for quite some time now and has been deployed mainly for creating awareness, promoting compliance, and simplifying complex processes. Few prominent insurers such as American Family Insurance, AXA, Allianz and Lawley Insurance had adopted gamification in as early as the year 2012. It has been a great marketing tool to provide customers with all the necessary information without any human intervention or boring bot-based interaction.
For instance:
American Family Insurance collaborated with WildTangent and Mindshare Entertainment to develop its 'iAMFAM' game which allows users to create avatars and manage activities such as buying a house and planning a career. The game then helps users decide which insurance to purchase at what point in time.
Post-deployment the game yielded a "click-thru" rate of 5.5% to 15%. Carol Rogalski, WildTangent spokeswoman claims that the game successfully drove consumers to ask for quotes.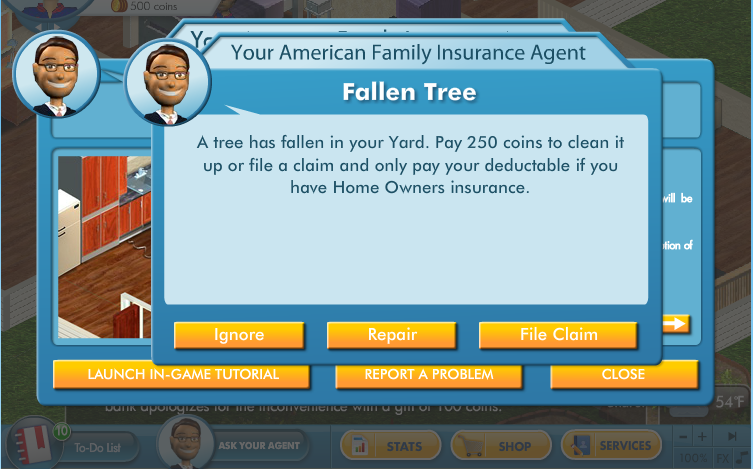 Source: Geek Wire
Sun Life Financial of Canada uses its 'Money UP' online gamification platform to raise awareness on retirement and investment planning mostly among its young customers. The app provides educational content on the financial dynamics of savings plans, access to videos, interactive flash-based experiences, financial calculators, a retirement planner, and other online learning devices. The app features options to enrol in plans or increase their contribution levels. Post-launch, the app registered the highest 'take-up from Generation Y' wherein over a third of players were 21 to 35 years old. Generation X users (ages 36 to 45) comprised a third of the game's participants.
Let me tell you why gamification of insurance has the potential to be more relevant than ever before.
Insurtech start-ups even the incumbents are now focusing significantly on the millennials segment. A race is on to tap the "millennials savings" and we are of the opinion that gamification will find traction among millennials.
The very nature of gamification is to indulge the user into a rich and immersive experience which enables instant engagement. Furthermore, gamification eliminates human intervention and nullifies any possible false positives. These traits are probably the best possible value proposition when targeting a millennial.
Insurers can leverage gamification to augment the role of an agent and provide millennials with self-service facilities, address their core needs and raise awareness about insurance products.
Below is a table representing the possible benefits of gamification for each stakeholder across insurance LOBs.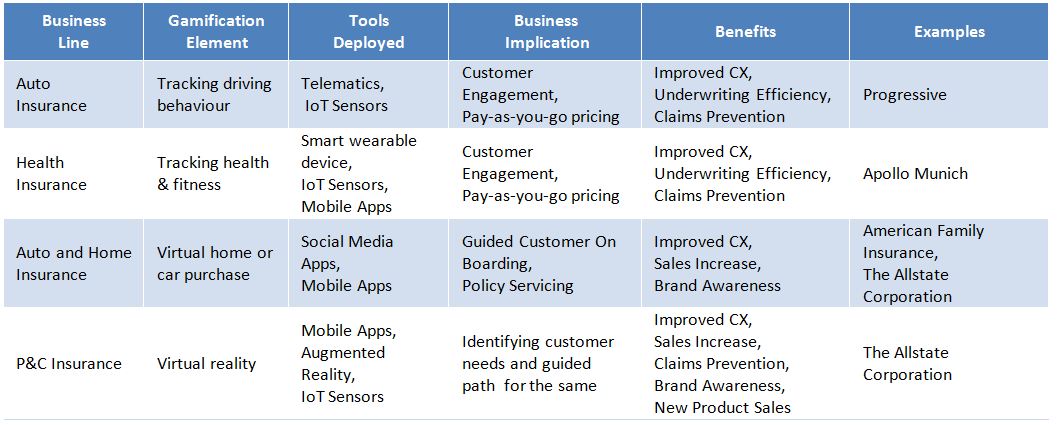 As new-age companies heat up the insurance sector with their niche products coupled with funky marketing collaterals calibrated to target the younger customer base. We foresee gamification to fair well among millennials. Gamification fits aptly across the entire insurance spectrum, beginning from raising brand/ product awareness, customer onboarding, underwriting, claims prevention and cross-sell of other insurance products.
Subscribe to our Newsletter