back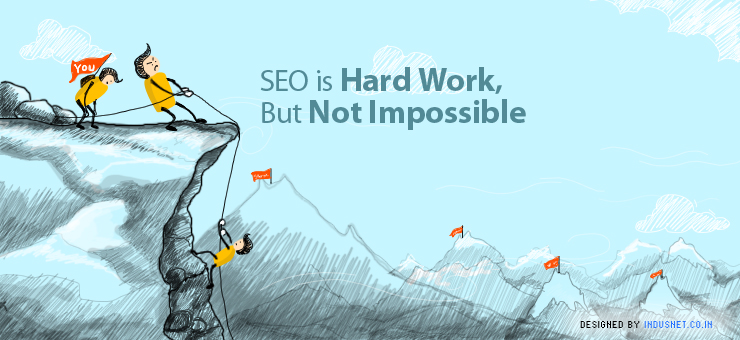 Internet Marketing
Marketing
Search Engine Optimization Is Hard Work, But Not Impossible
Search Engine Optimization (SEO) is a set of techniques, methods and/or studies that are aimed at improving the positioning of pages in a search engine. This means, when a user types a query into the search engine, the search engine looks for the keyword and brings back results that it thinks are the most important, in an order. The purpose of SEO is to make one (or several) of your website pages, to appear in the top organic search results.
What Is Search Engine Optimization?
The term Search Engine Optimization was first used by John Audette of the Multimedia Marketing Group (MMG). The goal thence was to encourage practices that would help a website to perform better than its competitors with respect to keyword. Also, the idea was to initiate methods that help a website to secure top places in search results. It is very important not to confuse organic results with sponsored results (advertisements).
Off-Page and On-Page Factors Influencing Search Engine Optimization
Among these techniques and methods, we can divide SEO into two distinct fronts: The On-Page and Off-Page methods. On-Page methods are characterized by techniques that alter or improve internal aspects of the site. Off-page methods are characterized by external aspects such as the age of the domain, inbound and outbound links, etc. On-Page factors that affect search engine optimization are page titles, meta tags, heading tags, alt attribute on images, domain, URL File and most importantly, content. Off-Page factors include number of outbound links, quality of external links, anchor text of external links and the age of a domain.
The factors mentioned above are just like scratching the surface as there are more than 200 factors that we need to consider and all of those factors may be necessary and important for us to ensure SEO success. Sometimes, it is easier to understand that an SEO professional performs 'reverse engineering' in search engines, by testing modifications in the pages of a website in order to detect possible signs of a new factor.
SEO Does Not Have Short Cuts
With all this in mind, we must also remember that SEO is not a short cut method to ensure great placement in search results. It is never easy to ensure that your website appears in the first couple of pages of search results. We can always try but we can't assume that by following a certain method, we can be assured of the top place in search results. Organic results can't be bought and the reason why certain websites are placed at the top depend on certain rules and matrices decided by search engines, also known as algorithms. Google's Panda algorithm is one such example.
What Businesses and Companies Must Bear in Mind, When It Comes to SEO
Search engines have their own criteria to define which web page is more important among a set of pages. The off page and on page factors that I described above are simply the tip of the ice berg and are not to be taken as the end all of SEO. It is always better to consult and SEO professional who understand the business of ensuring that a certain page is above all the results. By hiring a great SEO professional and a content writer, you may be able to get more than what you bargained for. Many of our clients have often requested us to tell them how SEO really works. While we always attempt to explain the process of search engine optimization, it is difficult to generalize rules to everyone, because there are hardly any.
When we are repeatedly approached by our clients to tell them how we successfully managed to get them on top of the search results when they tried for years without such success, we often tell them what everyone knows, that is, to create great content that can be shared across networks. And as a company, we have always believed in creating original content that is viral. At the end of the day, it is again important to remember both on page and off page factors that influence search engine rankings. Other than those factors, only great content and social sharing will help companies to reach the top spot in search results.
Subscribe to our Newsletter