back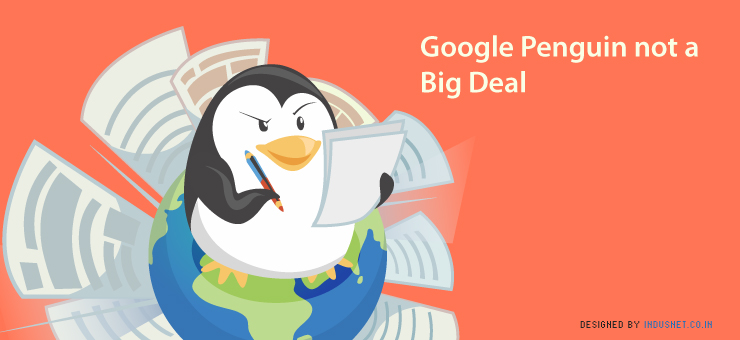 Digital Marketing
Marketing
Tame Google Penguin 2.0 with Quality Content
Google Penguin is an algorithm that decides the SERP listings on Google. It is built to favor companies or brands that have used relevant keywords matching the criterion for them to be prioritized in its code. Being the sole entity responsible to list a brand and elevate it to the ranking that every brand craves, brands should be familiar with its functioning.
What does Google Penguin 2.0 offer?
Google Penguin 2.0 mainly aims to curb the rampant top listing of shady and dubious websites in the SERPs. Websites giving a lot of importance to money keywords and heavily relying on them to favor their brand were most targeted initially. It also aims to bring down the rankings of websites that use a lot of spam links and irrelevant keywords.
Sites infected with malware are the worst hit and such pages are not indexed. Other victims of the vagaries of Google Penguin 2.0 are websites that have an issue of being privy to several unhealthy redirected domains.
Concentrate on quality writing to attract more traffic
Google Penguin is new and less understood by people in the SEO industry. It takes quite a while before people associated with the SEO industry figure out how to tackle it. While people in SEO field are engaged in the task of deciphering Google Penguin, as to how it can be rendered beneficial to the brands and websites to be listed in the SERPs, let us stay safe and try certain innovative methods through quality writing to lure visitors.
How to entice visitors through quality writing?
Surely the expression, 'Content is king' speaks loads about the disposition of the readers. The readers navigate to a website in order to find information regarding businesses or the title that you arrive at the blog post. As Google has played spoilsport with the introduction of Google Penguin as an algorithm responsible for the ranking in the search results, there are other alternatives too. It is best advised to entice readers through quality writing and not to let go of them once you get a hold on them, come what may.
This can be done in a number of ingenious ways. Here are a few of them as to how the content on the website should be:
1. Reader-centric
Do some research as to what kind of readers navigate to your site. Leave no stone unturned in coming up with the relevant title to various content on your website. Collect a lot of information about your reader through statistics on a variety of factors that decide the popularity of your website.
This can also be done through interactive sessions with your audience. By asking questions about their preferences and loads of other information that is beneficial to you, there is utmost possibility of you being thoroughly equipped to satiate the readers with content that is suitable for them.
Information can also be collected through surveys and polls that do not take much time of your reader. Be specific in your questions. They should be of the objective type with preferably four options at the most. Also, make it a point to catch your readers when they are idle.
Being reader-centric lends more weight to your website as the readers remain glued to your content and you are never expected to receive a cold shoulder from them. Otherwise, there is a great possibility of you being snubbed and other alternatives explored.
2. Conversational style
Let the reader be captivated and enchanted by your writing. So much so that he should hesitate to navigate away from your page which shows the content that you have written very eloquently. Be humorous, share a few anecdotes that you can come up with from the annals of history. A few examples that convey your readers with analogies facilitating the easy understanding of the message you aim to share with them are also welcome.
Conclusion
If you are the kind of company who uses methods of marketing with seo, you should really try and build great content. Google Penguin 2.0 sure does rule the roost in the SEO context, but most of the good things that aid in the success of your blog are not associated with it. Quality content is the most important thing and many a reader craves for it. So, don't fret over Google Penguin and aim to deliver quality content.
Subscribe to our Newsletter