back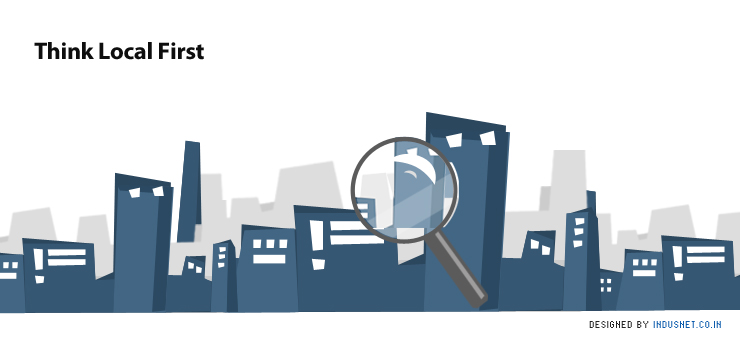 SEO
Strategy
Top 10 Local Search Optimization Ranking Factors
Local Search Ranking Factors depend on a number of things that businesses do online, to promote their products and services. David Mihm, who is a well respected Local Search Ranking expert, released a comprehensive list of factors, which he updates each year. Here is what we think about the top 10 Local Search Ranking Factors that he speaks about.
Physical Address in City of Search
It is very important to make sure that a business' physical address matches the city in which the company must be listed. Having an address in London and listing it under New York City may not be a very great SEO technique. However, when a company may have operations in different cities but has only one physical address, mentioning that could be a good idea.
Manual Verification of Business Ownership
It is now possible to verify that your business belongs to you, by asking Google to send a postcard to the physical address which can later be returned to Google to complete the verification process. This service is available in most countries except a few. In such cases, one might want to contact other search engines like Yandex, if you are in Russia or Baidu if the business is located in China. The driving point is to validate a business' physical existence in a particular city with the help of a search engine. In most cases, it just happens to be Google.
Correct Category Associations
While listing your business in Google Places or in yellow pages online, it is important to make sure that it is listed under the right business category. Looking at similar advertisements and listings could help you to decide under which category your business belongs.
Traditional Structured Citations
It is important to make sure that your business is also listed in traditional and conventional listings which include yellow pages, classifieds and other such listings. Getting listed on local portals and local sites help a lot too, and that adds up to the credibility of your business being important to the place you want to optimize your name under.
Listing Company Address
Though many companies frown at this idea, it is a very important step to make sure that your business is crawlable. When a business address is listed in a company's website, it not only adds credibility but becomes easier for search engines to recognize your business is local.
Well-ranked Company Website
It is of course important to have a website which is search engine ranked. it must be well ranked in order to make sure that it is crawlable and listed high in order of importance. Following SEO techniques of keeping metadata clean and using appropriate keywords, not indulging in unfair SEO practices, and publishing quality content in a consistent and timely manner help to increase a site's ranking. Moreover, getting links from higher pagerank sites would increase a page's pagerank as well, ultimately resulting in better search engine ranking.
High-quality Inbound Links
This is an area that most companies find difficult to understand. Companies need to makes sure that internal links to their own sites are provided appropriately. However the links should be relevant and appropriate to the published matter.
Company Phone Number
A phone number has psychological implications of immediacy, availability and reliability. Thus, when you list your company's phone number, it automatically helps people to recognize that your business is reliable in local contexts. The key is to have a local number and listing it in a manner so that it is crawlable. Using 800 numbers may not be advisable as they don't give the local flavor.
Local Area Code on Google Places
Of course, any local ranking factor depends on your presence on Google Places. It is important to add a zip code or area code, as that can be searched by web crawlers too. by doing so, your business tends to becomes searchable based on exact location within a city.
Location in Page Title
It can be very useful to have the city and state in which your business is located in, within the page title of Google Places landing page. While address can always be mentioned within content, it is equally important to mention the city and state within page title.
Apart from these 10 factors, there are a few more ways to improve local ranking.
It is always prudent to go through all the reviews that your business may have received. More the number of reviews, the better it would be for local ranking. It is not necessary that one must have only positive reviews. Negative reviews could be used to correct what is wrong within the organization. Of course, requesting for reviews isn't such a bad idea either if done in an acceptable and honest manner.
Having a presence on social media sites like Facebook and Twitter is very important. One could invite target audience to like a page or get them to follow you on Twitter. This could be a novel method to let people in your business' vicinity know if you have discounts and offers.
Most people discover local business with the help of their GPS-enabled smartphones and maps. Thus, optimizing your website for mobile devices and making sure that you are available on Foursquare and other check-in services may help people to find you, when they use Google Maps, or any other map service for that matter.
All this might sound like work, but there is nothing better than having a strong local presence for the success of your business. It might take a while, but eventually all the handwork will pay off.
Subscribe to our Newsletter