back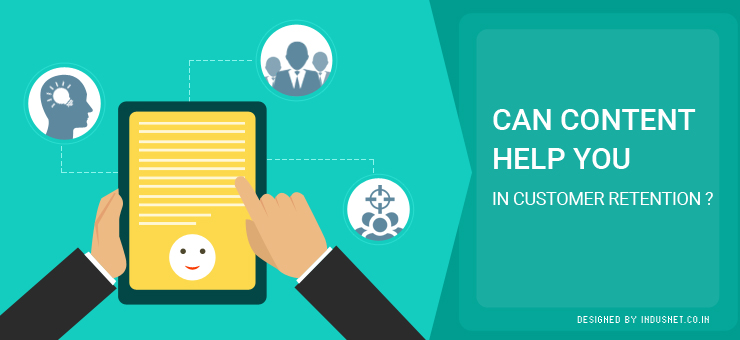 Content Marketing
Can Content Help You in Customer Retention?
The short answer to the title question is, of course, an emphatic yes. However, this article is not meant to tell you whether content can help you retain your customers or not. They obviously do. Instead, it will help you to understand why content matters so much and how it helps you to retain customers.
After all, a company that doesn't have a content strategy is often not heard or read about it at all. Other than helping you with SEO and making you appear in search results, content helps you to build valuable relationships with your customers and retain them for as long as possible. Let us take a look at how this happens.
1. Build thought leadership
When you write well-written blogs and eBooks, it shows that you know your business well. Your existing customers should feel validated about their decision to have purchased products or services from you. When you repeatedly post great content, it becomes clear to them that they made business with someone knowledgeable. That reassures them to make another purchase, especially if you serve in an area that changes rapidly. Your opinions, views, and insights will help you to create a sort of thought leadership that effectively becomes your brand identity too.
2. Remain in touch with your most loyal customers
One of the best ways to find out who your most loyal customers are those who have made a purchase in the past and still continue to receive your newsletters, read your blogs and respond to your social media updates. These are the kind of people you should look at nurturing and encouraging. They will become part of your fringe marketing exercise. They are going to go and tell the world how awesome your company is. For this, you require creating content that is out of the world and exciting.
3. Keep your audience engaged
One of the main reasons to have an ongoing content strategy is to ensure that people are hooked to your website and that they end up buying your products or services. There is another reason which is to remain in their conscious mind, which can only happen when they are reminded of you constantly. This can happen when they read about you in media or in social media. For that to happen, you need to create content that can be shared across social channels easily.
In conclusion
Certainly, content helps in retaining customers. It helps you to nurture your leads, communicate with them effectively, become a thought leader, forge new relationships, provide answers and most importantly, nurture your customers all along. In 2016 and beyond, you will probably need to overhaul your content strategy and focus on building your core business.
It is becoming increasingly clear that well written and informative content helps people to reach the target audience they want to, and also to build lifelong relationships with them. Indeed, all you need to do is write well and publish content regularly across channels. This will help you to reach your content marketing and lead nurturing goals.
Subscribe to our Newsletter