back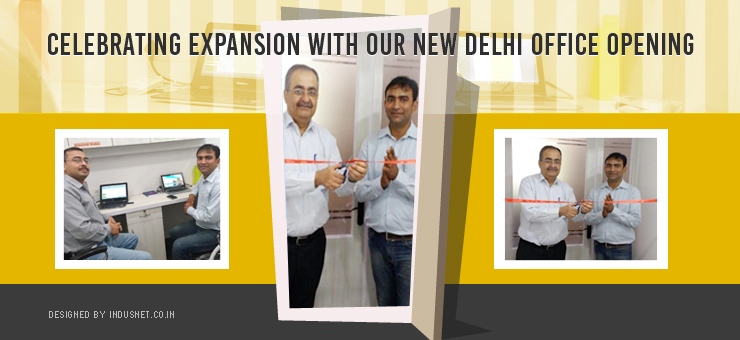 News @ Indus Net
Celebrating Expansion with our new Delhi Office Opening
It goes without saying – "Results Speak Louder than Words"!
We take this great opportunity to share another success story of INT. We are absolutely thrilled and proud to announce that INT has moved to a new office in Delhi. Establishing a permanent presence in Delhi NCR and having an office in the popularly known Bhikaji Cama Place calls for a celebration.
It is an exciting day for all INT employees. Over the past years, our experienced officials have been working hard on gifting us this beautiful day. Bhikaji Cama Place is the same building where INT's primary e-governance customer 'NICSI' is based. As quoted by Mr. Manoj Tandon – "we are looking forward to more business here, thereby, converting this office into a large development centre."
Hats off to the consistent efforts of our experienced officials, who have offered their innovative marketing strategies combined with high level of services. The official opening of the new INT office in Delhi was today (23 August 2016). We would like to thank Mr. Manoj Tandon along with Mr. Abhishek Kumar and Mr. Abhishek Shukla for the ribbon-cutting ceremony.
We appreciate and thank you all for the support! We are honoured for such a great turnout this year.
So – "We keep moving forward, opening new doors, and doing new things, because we're curious and curiosity keeps leading us down new paths." – Walt Disney
Subscribe to our Newsletter