Did you just have a
Good Laugh?
Please provide your email address to receive an update when we publish a new strip of CIO Diaries.
We will respect your privacy
December 29, 2016
Wi-Fi Password Sharing Phase of Relationship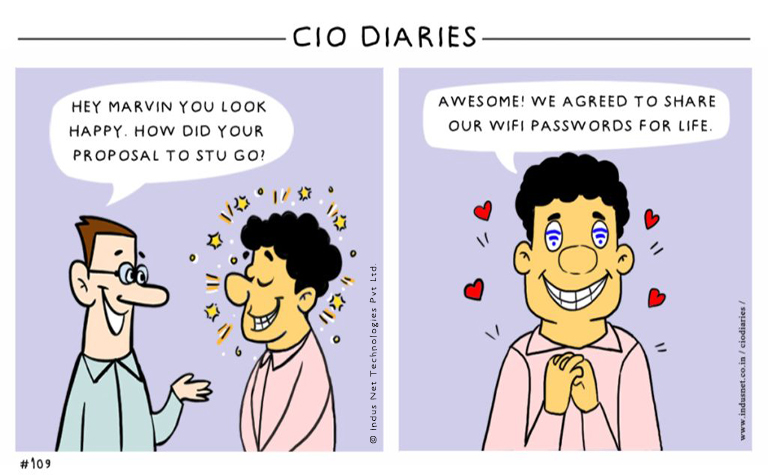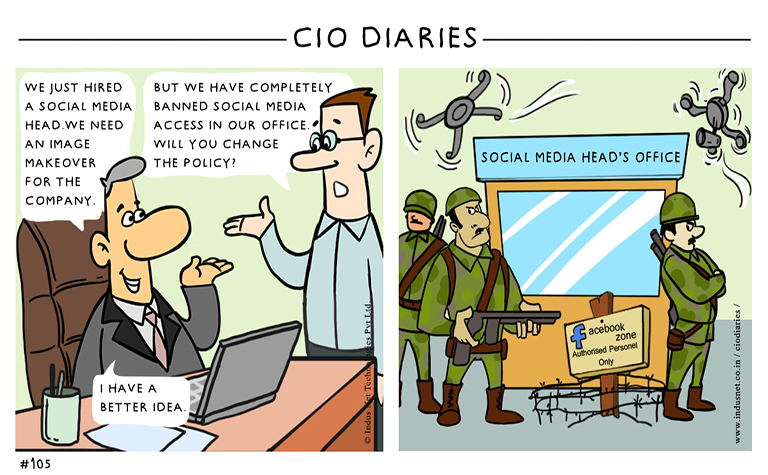 November 01, 2016
Out of the Box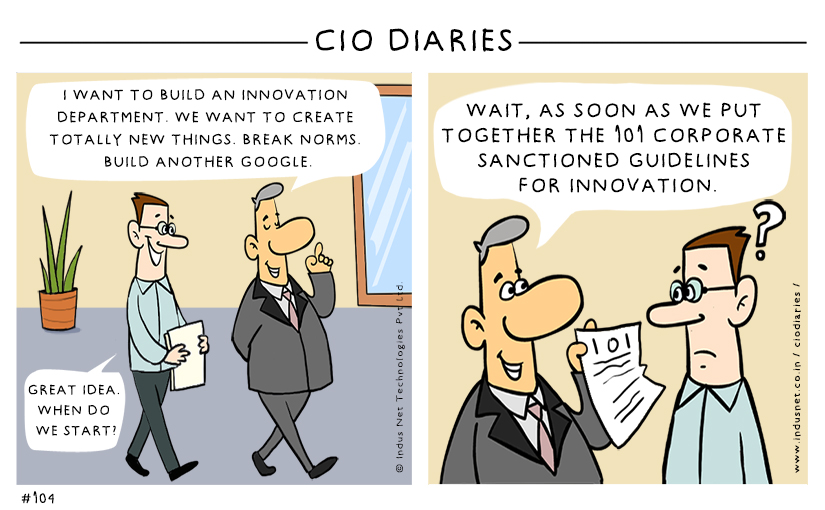 Are you a CIO?
Please provide your email id and LinkedIn profile to receive a FREE coloured print of CIO Diaries, aesthetically framed to make your office space more cheerful.
We will respect your privacy