back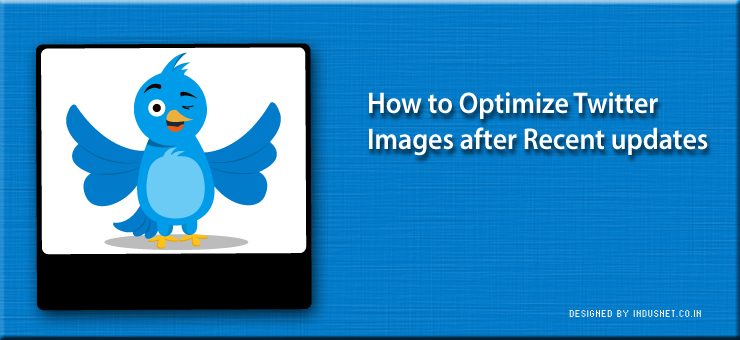 Digital Marketing
Marketing
How to Optimize Twitter Images after Recent updates
Back in the late 2000s, Twitter was still a text dominated tool that people used to share messages and content. Twitter has now become a visual tool that has helped people to share images as the news happens. Twitter's immediacy has helped people to share images from extremely dangerous places without wasting any time on typing lengthy captions and text.
Twitter images have continued to evolve and change over the years
One of the reasons why Twitter has become so important to journalists is because of its evolving attitude towards images and sharing images. Earlier, images were cropped and one had to click on an image thumbnail in order to see what the picture was all about. Now, Twitter came up with its in-stream image preview which is already changing the way we share and view images on Twitter.
The new feature has a lot of promise and is one of the most important ways Twitter has evolved in recent years. Twitter's iOS and Android apps have seen these updates and they help in seamless photo sharing with followers. The new features have helped Twitter to become ever more important when it comes to sharing images online.
Understanding Twitter's new photo uploading features
When you add a photo within your tweet, you can now take a look at the entire photo. The full preview helps you to understand what the image looks like when it is actually published. It is also extremely easy to share images from your camera roll now. All that one needs to do is click on the photo icon at the bottom of the tweet box and one can scroll and choose the image that one wishes to share. Another great feature in the new Twitter app is people will be able to see from which account they are tweeting.
It shows the avatar and helps Twitter users to avoid accidentally tweeting from company Twitter accounts. A third change is the feature of richer notifications. This feature is available only on Android but is still a great way to ensure that more details about interactions are visible in the Notifications Drawer. Last but not the least, Twitter has gotten rid of borders around timelines on iOS. Now, tweets fill your entire screen instead of borders taking up place. It makes for an easier way to view your tweets instead of being distracted by borders.
Before you jump into the conclusion that you do not have to worry about Twitter images anymore, here are a few tips to optimize your Twitter in-stream image preview:
• Make sure that your image does not miss out details in the preview
Twitter image preview is only 440 x 220 pixels. It is almost like a smaller Facebook cover photo. Make sure that your images are not square. They simply do not look good. Instead, have a picture that comes with a 2:1 ratio.
• Keep your image free from clutter
If your image has a lot of details and it is more like a collage, the preview might miss out important details when you preview it. This is because Twitter only chooses the more dominant part of an image.
• Test your images before tweeting
Make sure that you know how your image is going to look before actually tweeting them. It is not difficult to have a different Twitter account only to check images. You could always delete the images once you see how it looks.
• Work with the image
If you think the image sitll does not look great, try to crop it manually, move the content around within the preview function or just choose a better picture.
Twitter will continue to be one of the most important social networking tools around. It might have already trounced Facebook and Google+ when it comes to broadcasting news. In the coming months, one can expect a lot of changes being made to its iOS and Android apps as more people begin to use Twitter from their mobile phones. One of the reasons why Twitter is so important is because it provides the immediacy of sharing content from within a Smartphone very quickly, unlike other social networks whose mobile applications are clumsy at their best.
Subscribe to our Newsletter