back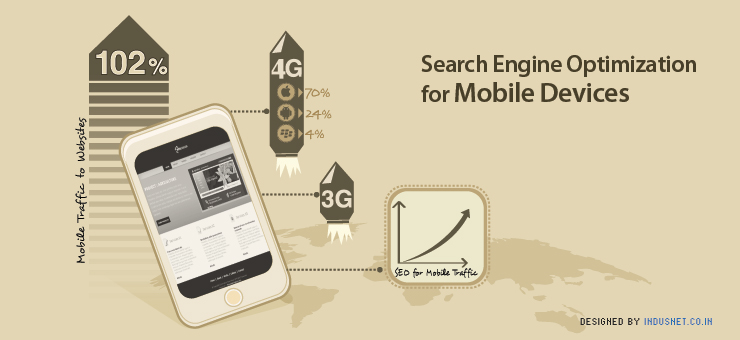 Mobile
Technology
Search Engine Optimization for Mobile Devices: Why It's Important for You
Companies finally have begun to realize the importance of traffic generated via mobile devices. With increasing popularity of smartphones and the gradual phasing-out of feature phones, one can expect that this trend will only continue in future. Apart from advanced mobile operating systems like iOS and Android, free data plans and high speed wireless networks have contributed to the popularity of using the Internet on mobile devices. Using one's SEO resources equally for PC-based and mobile based traffic maybe more necessary now than ever.
What businesses need to understand from these developments is that they would gain more if they consider the importance of mobile SEO and mobile marketing. Both B2B and B2C marketing will require mobile optimization and speaking to SEO professionals who can optimize a marketing campaign to suit the needs of mobile device users is crucial. Most companies are at a loss when it comes to optimizing their websites for mobile devices. With that in mind, SEO for mobile audiences is even more elusive for website owners.
Rapid Increase in Mobile Traffic to Websites
Walker Sands Quarterly Web Traffic Report suggested that in the fourth quarter of 2011, almost 12.6% of total website traffic was generated via mobile devices. During the 4th quarter of 2010, 6.3% of website traffic was generated via mobile devices. If one looks at the graph, that is an outstanding 102% increase in mobile traffic in just over a year. Callcredit Information Group's digital arm of direct marketing business conducted its own study that suggests that there has been an astounding 202% increase in mobile web traffic. While these numbers may be at conflict with each other, one can infer that mobile traffic is increasing rapidly all over the world. Important reasons for this tendency are better mobile devices, 3G and 4G LTE networks, cheaper data plans and advanced mobile browsers.
Geographical Distribution of Mobile Traffic
Interestingly, this trend is highest among developing nations such as India, China and few countries in Africa. In Zimbabwe, about 58.06% of website traffic was generated via mobile devices, whereas, in Nigeria, the percentage was 57.89. On the other hand, India's mobile device generated traffic to websites had a share of 48.24%. Analysts expect that figure to cross 50% in 2012. In Europe, the United Kingdom had the highest share of mobile traffic to websites, at 10.71%. French companies have begun to offer cheaper data plans that let users make unlimited calls, send text messages and use data on their devices for as little as 20 Euros. This move is expected to kick-start a mobile revolution in France as well, where data plans were particularly expensive until sometime ago.
Reasons for Surge in Mobile Traffic
It is important to understand that this upward trend reflects what the future is going to be like. The market is flooded with 4G enabled phones that run on superior Android 4.0, and this alone is enough to tempt people to use their smartphones to browse the Internet. With that in mind, it may be interesting to note that 70% of all mobile visits now arrive via an iPhone device. 24% of consumers use an Android device to access the Internet. RIM's BlackBerry users accounted for only 4% of mobile traffic, which is understandable considering the size of the screen, ageing software and data interruptions.
Search Engine Optimization for Mobile Traffic Is Crucial
The idea is to exploit the limitations of mobile devices and make these limitations SEO strengths. For instance, using voice search and incorporating Google voice search and Apple's Siri can be a great idea. It is also important to make sure that the content is written with mobile users in mind. Content must be extremely relevant and keywords need to be shorter. If need be, one may also use abbreviations while using keywords. Most smartphones are GPS-enabled and thus local search optimization takes an entirely new form.
Apart from these few strategies, companies may also need SEO professionals' help to profile their mobile device audience, and cater to immediate demands that mobile users place on companies. Integrating social media features may be crucial to any mobile search optimization efforts. In short, companies will need to work a lot more on mobile marketing and mobile SEO techniques in order to tap the increasing traffic that arrives from mobile devices.
Subscribe to our Newsletter